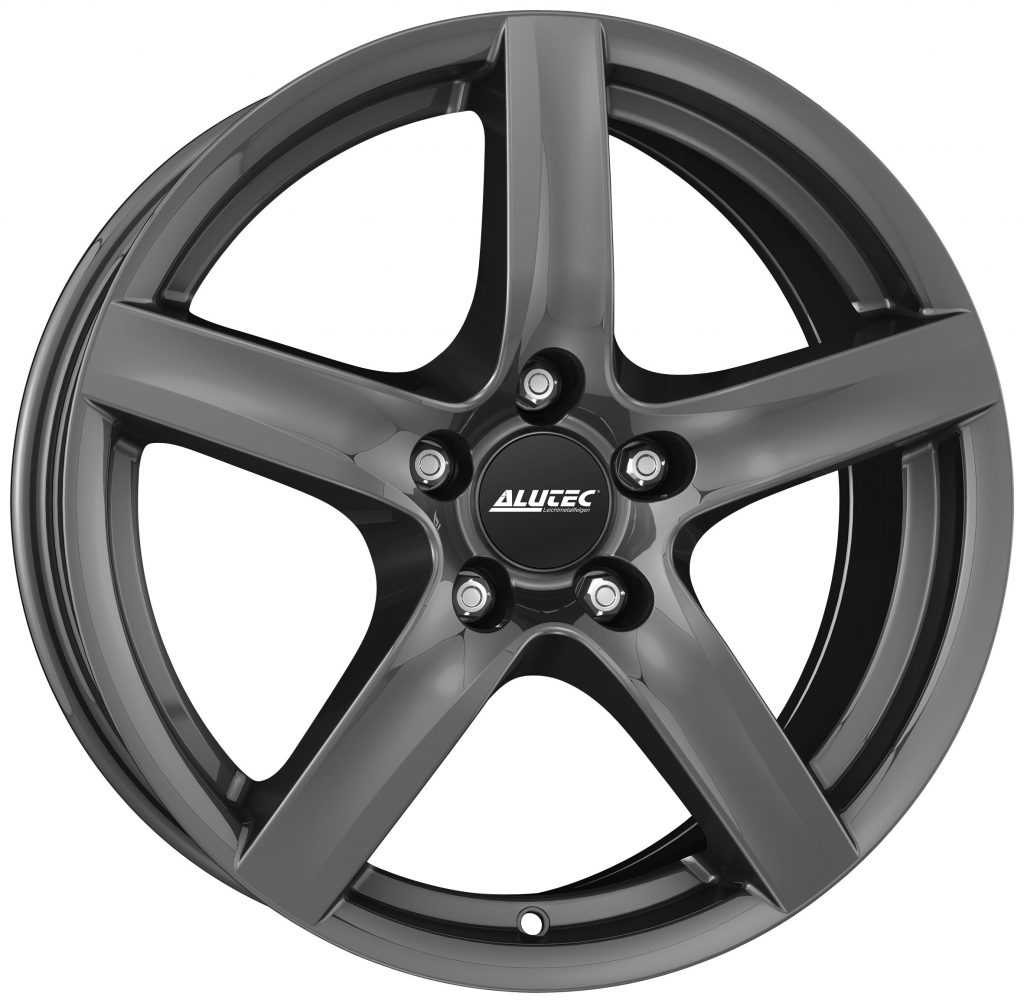 Alutec - Grip
Graphite
With the Alutec Grip, quality is key - manufactured in Europe the Grip is TUV approved and has a warranty of up to five years.

Grip is available in various four and five stud fitments including fitments for commercial vehicles.

The maximum weight load for this wheel is 1000kg depending on vehicle fitment - please ask for more information.

Also available in Silver.



Wheel weights:

5.5x14" 7.2kg
5.0x15" 5.8kg
5.5x15" 8kg
6.0x15" 7.4kg
6.5x16" 8kg
7.0x16" 8.5kg
7.5x17" 11kg
8.0x18" 12.4kg



Weight load:

14" 4x98 / 4x100 / 4x108 550kg
14" 5x100 520kg

5.5x15" 600kg

6.0x15" 3x112 360kg
6.0x15" 4x98 / 4x100 / 4x108 550kg
6.0x15" 5x100 615kg
6.0x15" 5x112 / 5x114.3 710kg

6.5x16" 5x100 / 5x105 / 5x112 ET50 615kg
6.5x16" 5x108 / 5x112ET33 / 5x115 / 5x114.3 710kg

7.0x16" 4x98 / 4x100 615kg
7.0x16" 4x108 635kg
7.0x16" 5x108 / 5x110 / 5x112 / 5x114.3 / 5x120 725kg

7.5x17" 5x108 / 5x112 ET28 715kg
7.5x17" 5x108 ET47 / 5x110 / 5x112 / 5x114.3 735kg
7.5x17" 5x120 / 5x127 830kg
7.5x17" 5x130 900kg

8.0x18" 5x108 815kg
8.0x18" 5x112 1000kg
8.0x18" 5x114.3 800kg
8.0x18" 5x120 925kg
8.0x18" 5x130 960kg
| | |
| --- | --- |
| Sizes | 5.0 x 15, 5.5 x 14, 5.5 x 15, 6.0 x 15, 6.5 x 16, 7.0 x 16, 7.0 x 17, 7.5 x 17, 7.5 x 18, 8.0 x 18 |
| PCDs | 3x112, 4x100, 4x108, 4x98, 5x100, 5x105, 5x108, 5x110, 5x112, 5x114.3, 5x115, 5x120, 5x127, 5x130, 5x98 |
| Load Ratings | 250, 360, 520, 530, 550, 570, 600, 615, 635, 680, 700, 705, 710, 715, 720, 725, 735, 740, 755, 760, 800, 815, 830, 905, 925, 960, 1000 |
Wheel Images