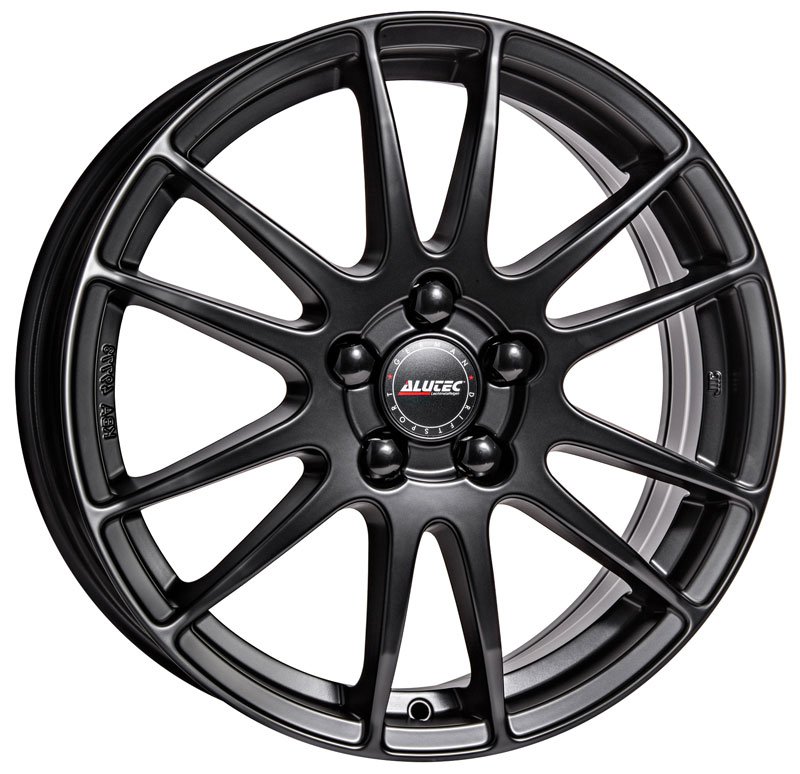 Alutec - Monstr
Racing Black
The stunning 'Monstr' alloy wheel from Alutec.

This new design is the alloy wheel of choice for the Alutec Drift Team as they compete in the 2014 season.

Available in range of sizes and fitments to fit most four and five stud vehicles, starting with a skinny 6.5x17" for the smallest of hatch backs up to 8.5x19" for larger German vehicles and the aforementioned drift machines.

Like all new Alutec wheels, Monster is TPMS compatible and is TUV approved - the German stamp of quality.

Also available in high quality Polar silver.

Wolfrace are the exclusive distributors of Alutec in the UK.


Wheel Weights:


6.5x17" 4x98 8.47kg
6.5x17" 4x100 8.44kg
6.5x17" 4x108 et20 8.92kg
6.5x17" 4x108 et40 8.465kg
6.5x17" 5x100 8.84kg
6.5x17" 5x108 8.74kg
6.5x17" 5x112 et33 8.95kg
6.5x17" 5x112 et45 c/b 66.5 8.41kg
6.5x17" 5x112 et45 c/b 57.1 8.45kg
6.5x17" 5x112 et50 8.41kg
6.5x17" 5x114.3 et33 8.93kg
6.5x17" 5x114.3 et45 8.71kg
7.5x18" 4x100 9.975kg
7.5x18" 4x108 10.31kg
7.5x18" 5x100 10.025kg
7.5x18" 5x108 9.85kg
7.5x18" 5x112 9.84kg
7.5x18" 5x114.3 9.88kg
8.5x18" 5x112 et30 11.06kg
8.5x18" 5x112 et40 11.78kg
8.5x18" 5x114.3 10.76kg
8.5x18" 5x120 10.96kg
8.5x19" 5x112 et30 12.02kg
8.5x19" 5x112 et40 11.84kg
8.5x19" 5x114.3 11.86kg
8.5x19" 5x120 11.90kg


Wheel Weightload


6.5x17" 4x98 638kg
6.5x17" 4x100 638kg
6.5x17" 4x108 et20 655kg
6.5x17" 4x108 et40 638kg
6.5x17" 5x100 610kg
6.5x17" 5x108 710kg
6.5x17" 5x112 et33 730kg
6.5x17" 5x112 et45 710kg
6.5x17" 5x112 et50 490kg
6.5x17" 5x114.3 735kg
6.5x17" 5x114.2 710kg
7.5x18" 4x100 640kg
7.5x18" 4x108 670kg
7.5x18" 5x100 610kg
7.5x18" 5x108 735kg
7.5x18" 5x112 735kg
7.5x18" 5x114.3 735kg
8.5x18" 790kg
8.5x19" 790kg

| | |
| --- | --- |
| Sizes | 6.5 x 16, 6.5 x 17, 7.5 x 18, 8.5 x 18, 8.5 x 19 |
| PCDs | 4x100, 4x108, 4x98, 5x100, 5x108, 5x112, 5x114.3, 5x120 |
| Load Ratings | 490, 610, 615, 635, 638, 640, 655, 670, 710, 720, 730, 735, 740, 790 |