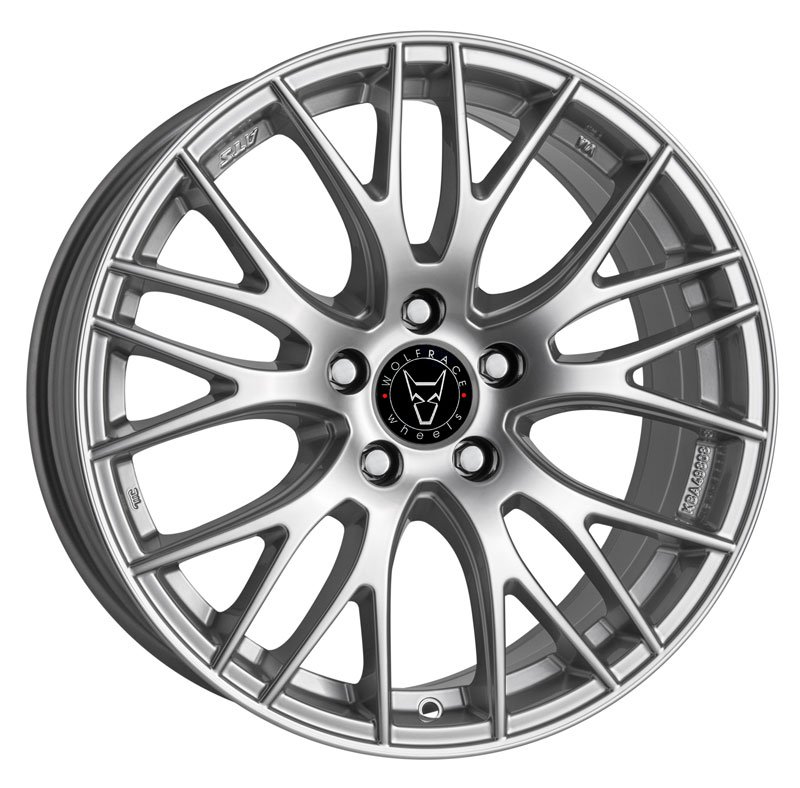 Wolfrace GB - Perfektion (Royal Silver)
The new Wolfrace GB Perfektion design available in Polar Silver.

Sizes include 8.0x19" and 9.0x19".

Perfektion is suitable for vehicles with 5x120 and 5x112 fitments such as BMW and O.E fitment for VW vehicles.

The warranty for the silver version can be extended to five years.

Made in Europe by ATS wheels - TUV approved.



Wheel Weights:

8.0x19" 5x112 11.82kg
8.0x19" 5x120 11.50kg
9.0x19" 5x112 14.07kg
9.0x19" 5x120 14.04kg

Weight Load:

8.0x19" 5x112 650kg
8.0x19" 5x120 750kg
9.0x19" 5x112 et21 740kg
9.0x19" 5x112/ 5x120 780kg