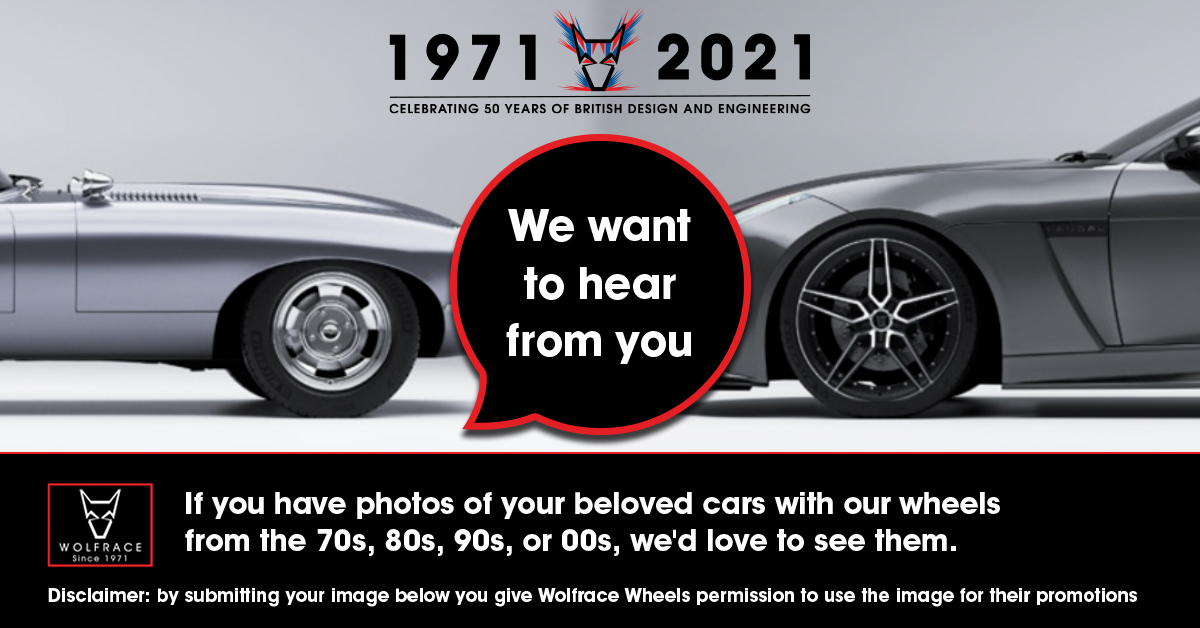 We want to hear from you
Tell us about your Wolfrace Wheels!
We are going to produce a customer blog for our website, asking our customers to tell us their stories about their vehicle projects new and old. It is your chance to be featured on our website and social media. This is to celebrate 50 years of Wolfrace Wheels and we know many of our customers have been purchasing our wheels over the last 5 decades since we started in 1971.
Simply run through the questions below giving your answers and insert any further information in the last panel. Please provide us with lots of information about your projects and your experience with Wolfrace wheels, as we are looking for project car features and experiences to publish on our website and social media.