The History of Wolfrace – at the forefront of the industry since 1971.
Celebrating more than five decades of business.
The Wolfrace brand was created in 1971 with the launch of the new Slot Mag alloy wheel.
An innovative company, Wolfrace Wheels (UK) Limited was the first European company to launch polished alloy wheels into the marketplace.
Throughout our 50 year history, the brand has been synonymous with high quality, affordable, industry leading fashion conscious products, ranging from (in the early days) classic alloy wheels and vehicle racing seats, to the current range of stylish alloys – not forgetting our Wolfrace Insurance product.
Always at the forefront of manufacturing and quality control techniques, currently Wolfrace is the only UK based alloy wheel brand able to offer a 5-year warranty on selected standard finish alloy wheels, see the Wolfrace GB range.
Here you can find details of the history of Wolfrace, from the company's inception to supplying wheels for record breaking cars, to achieving the aforementioned enviable 5-year warranty.
Wolfrace launches the new 'Aero' wheel, a new multi-spoke turbine design in 18″ and 20″ sizes in various colours.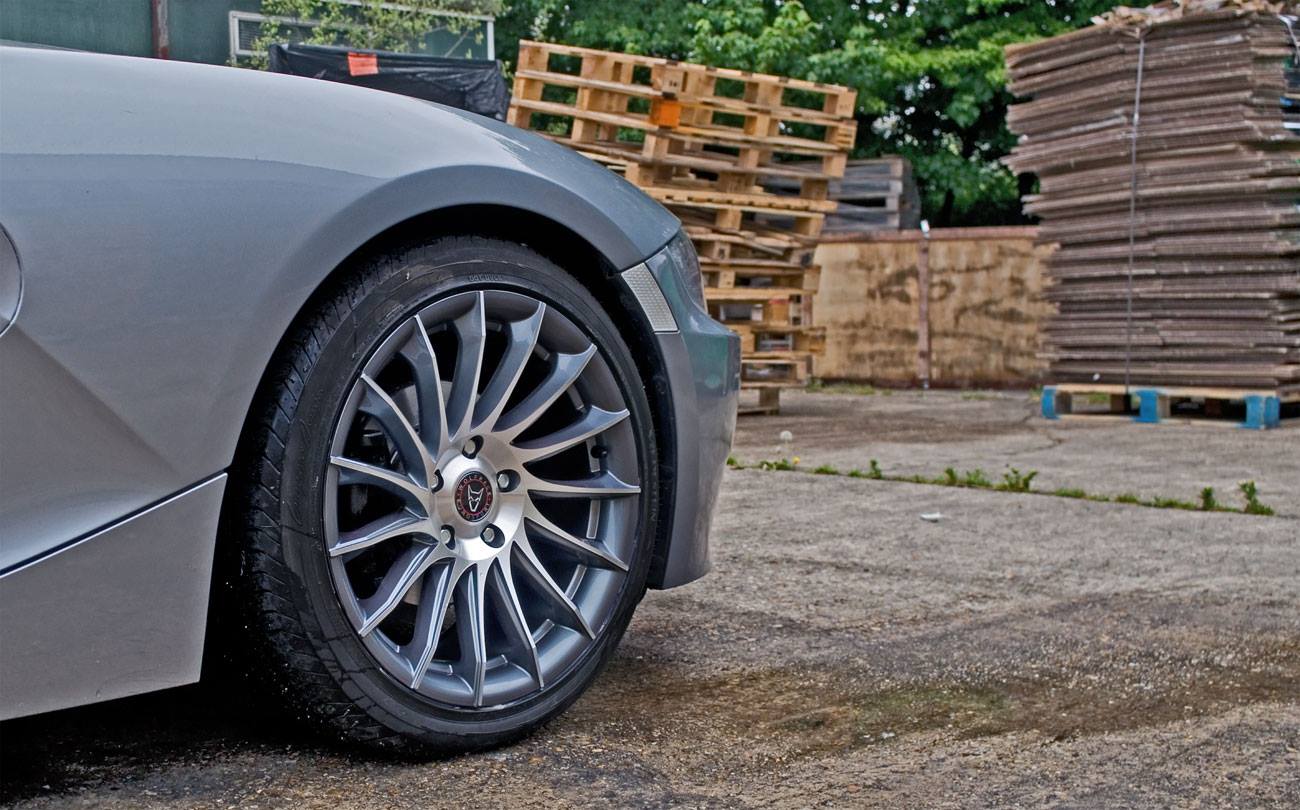 The new Wolfrace website www.wolfrace.com is launched!
New custom finishes are launched for several popular designs including Assassin in blackberry, Assassin GT with red tips and polished undercut and Munich in gloss black with a white face.
Wolfrace is chosen by Asquith Motors to design and manufacture a modern version of a vintage wheel for their promotional vehicles.
Wolfrace produces a limited edition Assassin with copper tips exclusively for Swiss Vans.
The Wolf Design wheel range is expanded to include the new GTP and GTR alloy wheels in size 20″ and 22″.
Wolfrace is exclusively chosen by Halfords to supply and range of wheels across their network of stores.
A new range of Wolfrace GB wheels form the new Renault aftermarket wheel range.
Wolfrace GB Quinto is launched with an up to five years warranty in silver or up to 2 years in black and polished finishes.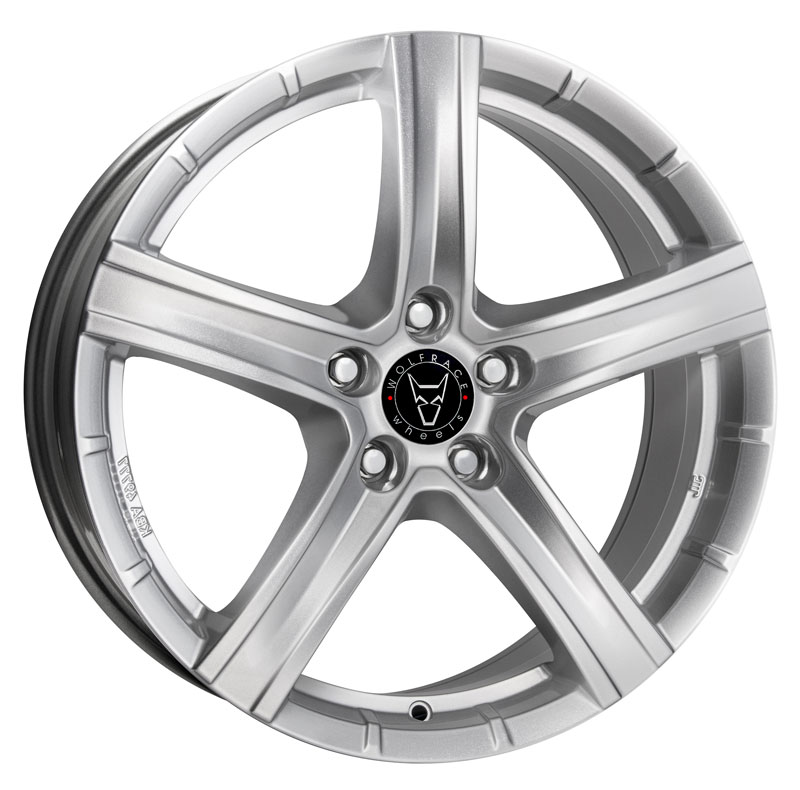 Wolfrace announces news of 12 new wheel launches in 2014 across all wheel ranges.
Details of the new Wolfrace range are published – to cater for the expanding commercial wheels market all new Wolfrace Eurosport wheels are weight loaded for commercial use.
The popular Asia-tec 'JDM' wheel makes a return in four colours.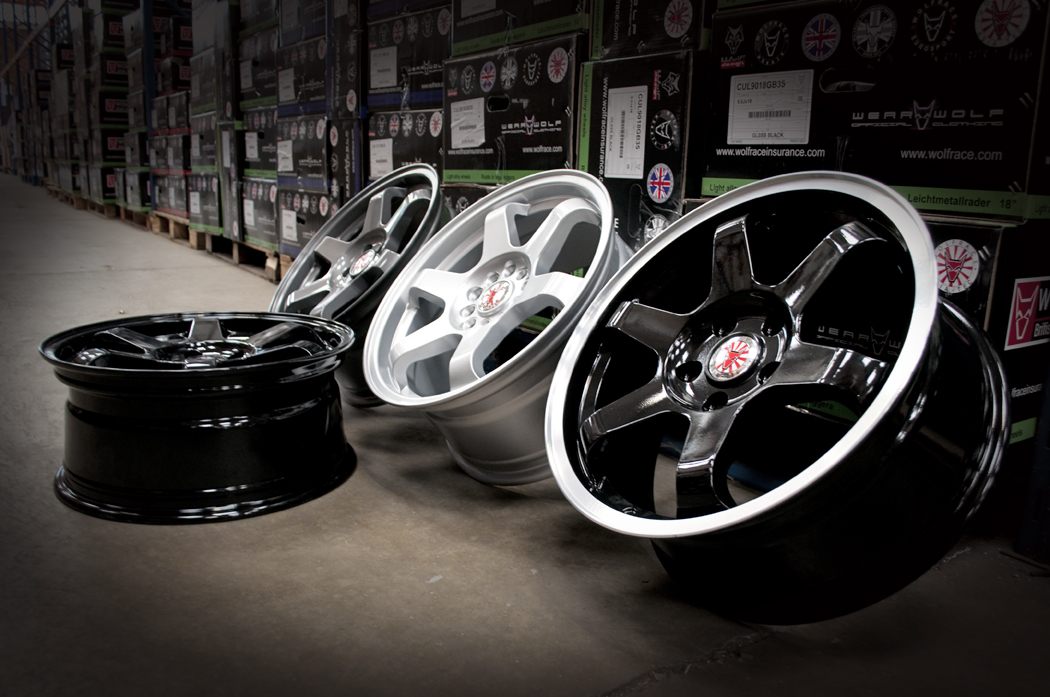 The new Alutec 'Monster' wheel is launched.
ATS wheels launch the new 'Perfektion' black and polished wheel for BMW, Mercedes, VW and Audi vehicles.
Wolfrace TrackReady Pro-Lite is fitted to Hyundai Coupe race car competing in the Tin Tops Championship.
Wolfrace is confirmed as sponsor of Team HARD who run race cars in both BTCC and VW Racing Cup.
Wolfrace start a collaboration with Tony Gilham Racing for the development and use of the new TrackReady Ultra-Lite and Pro-Lite.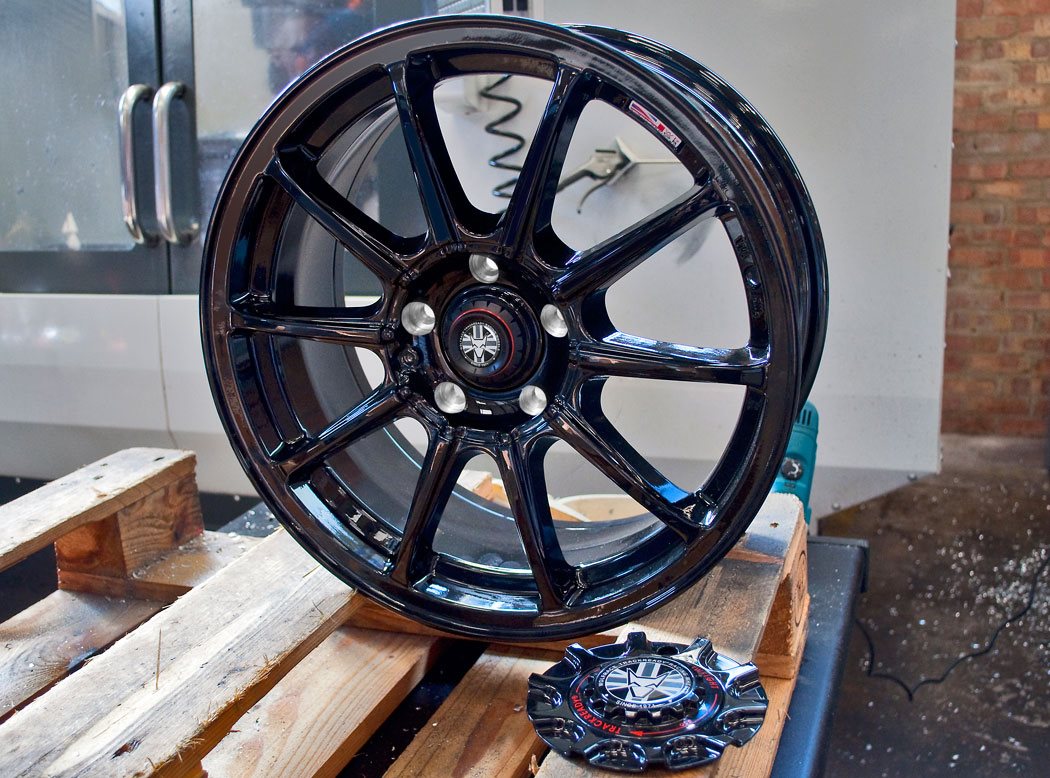 The Lionhart range of wheels is expanded and now includes wheels ranging from 15inch to 19inch.
Keep up with all the latest news from Wolfrace in the new Blog.
The new 'Vermont Sport' wheel is launched into the Wolf Design range – a range of luxury SUV and executive vehicle wheels.
Wolfrace launch new Europe made wheels into the high-quality Wolfrace GB range – Catania and Messina in range of sizes and fitments.
Wolfrace develops a concept Perodua Myvi, a limited edition version of the companies' 'super mini' model.
Wolfrace supplies a range of accessories to Mitsubishi UK.
Wolfrace is approved supplier to Perodua Motors UK.
Wolfrace launch Wolfrace Insurance – a new venture available to all drivers. Take a policy out today and receive free locking nuts or bolts.
Wolfrace confirmed as sole sponsors of the national model search 'Miss Fast Car'.
Wolfrace sponsors current women's British Rally Champion Louise Cook. Louise's car is fitted with Wolfrace TrackReady alloy wheels.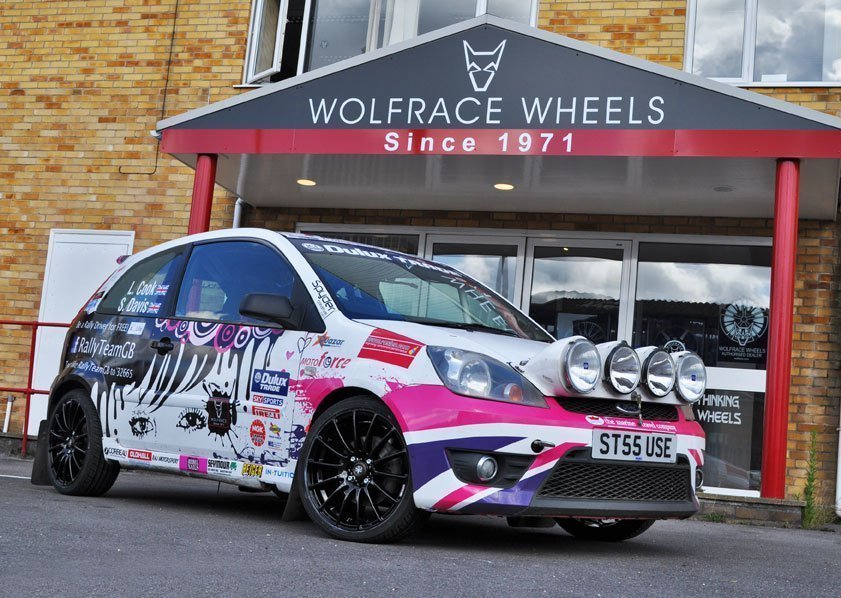 Wolfrace launches the new Catania and Messina into the Wolfrace GB range – two wheels with up to a five-year warranty and TUV approval.
Wolfrace opens a new custom drilling department – many Wolfrace alloy wheels can now be drilled to customer requirements upon order.
Wolfrace offers a new custom painting service for all Wolfrace non-polished wheels. Colours such as bright green, red and bright orange are available amongst others.
New versions of the Wolfrace TrackReady Ultra-Lite and Pro-Lite are launched. Unlike the 2010 version, the new versions do not have coloured lips.
A new 40th Anniversary product range is launched to include the Brooklands and Slot Mag alloy wheels.
Wolfrace appointed sole UK distributors of Alutec alloy wheels.
Wolfrace appointed UK distributors of the new Motorsport range of wheels from ATS.
Wolfrace celebrates 40 years in business 1971-2011.
To celebrate 40 years in business, Wolfrace announce the re-launch of the Slot Mag in 2011.
Wolfrace exhibit at Europe's largest automotive event – Automechanika in Frankfurt, Germany.
The Wolf Design range is enhanced further with the new Genesis and Vermont alloy wheels.
Wolfrace works in partnership with Anglia Ruskin University in Chelmsford, Essex. Two new members of staff are recruited as part of the government-backed KTP and KEEP schemes.
Wolfrace launch Wolfrace Insurance – a new venture available to all drivers. Take a policy out today and receive free locking nuts or bolts.
Wolfrace confirmed as sole sponsors of the national model search 'Miss Fast Car'.
Wolfrace launches 'Wolfrace GB' – a new range of alloy wheels made in Germany with the much sought after TUV approval. Alloy wheels in this range finished in standard silver or Titanium have a five-year warranty.
Wolfrace Asia-Tec Black goes from strength to strength; the new Takata and Kochi Race wheels are launched – finished in new Graphite with red rim.
www.wolfraceaccessories.co.uk is launched, selling amongst other items, Wolfrace centre caps, locking nuts and bolts and Spigot Rings.
Madison Welch announced as the new Wolfrace advertising campaign model.
New finishes available for the Pro-Lite wheel. Colours now include Matt black/ orange anodised rim, Gloss black/ blue anodised rim.
Wolfrace is confirmed as official suppliers to Renault UK.
Wolfrace attends the Autosport show, a selection of Wolfrace wheels, tuning wheels, exhausts and filters are exhibited.
The new Street Hustle wheel is launched. The wheel can be customised to taste, given that each spoke has an insert that can be coloured as desired. The wheel is available in 17″ and 18″.
Wolfrace team up with Advent Motorsport – a well-respected motorsport preparation team. Advent Motorsport uses and recommend Wolfrace Pro-Lite alloy wheels.
New finishing! Thanks to improved finishing methods, Wolfrace can now offer a range of different finishes including carbon effect, coloured rims and a variety of different colour wheel centres.
A new innovation in wheel and car cleaning! Wolfrace introduced the new cleaning product Wolfrace Waterless Wash and Shine.
New range – Wolfrace Asia-Tec Black is launched. Featuring the new Akita wheel with variable rim width technology.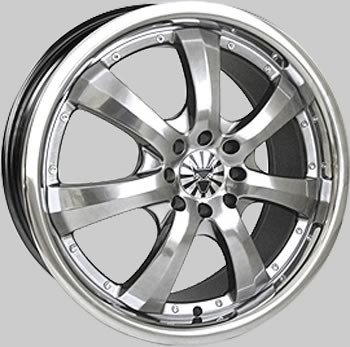 Wolfrace is confirmed as being a major supplier to the MTV series 'Pimp My Ride UK' for the third successive year.
Wolfrace Tuning is created to cater for owners of 'high-end' premium sportscars and prestige vehicles. Brands available include American Racing, D'Vinci, Dropstars, G-Power, TechArt, TIS and Zenetti.
Wolfrace appointed as UK distributors of Kosei alloy wheels and Air Filters.
Introducing Lionhart Wheels. Currently consisting of two designs available up to 7.5×19″. 
Wolfrace is confirmed as a supplier to the second series of MTV 'Pimp My Ride UK'.
Radical new Hustle available in new Black and Polished finish, sizes 7×17″ and 7.5×18″.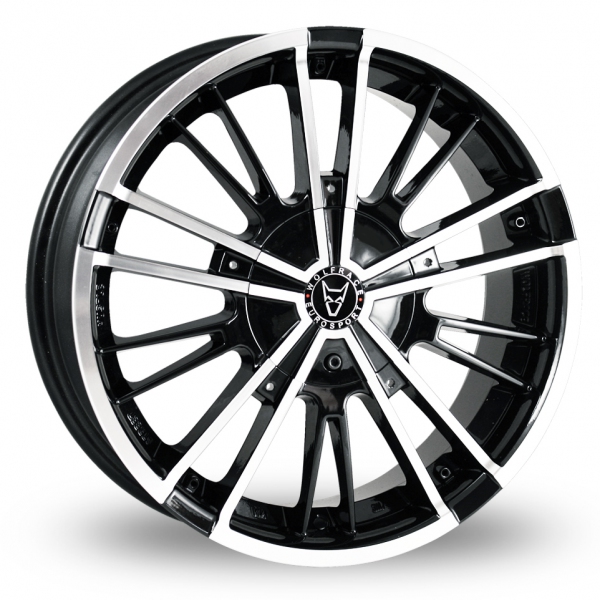 Wolfrace launch five new styles into the Asia-Tec range – Tokyo , Kushiro , Shuriken, Kyoto and Osaka are available in Shadow Chrome finish in a variety of different sizes and fitments.
The new Wolfrace clothing range for 2005 is launched. A Cap, T-Shirt, Polo-Shirt and Fleece are available in the Wolfrace corporate colours of Red, Black, White and Silver.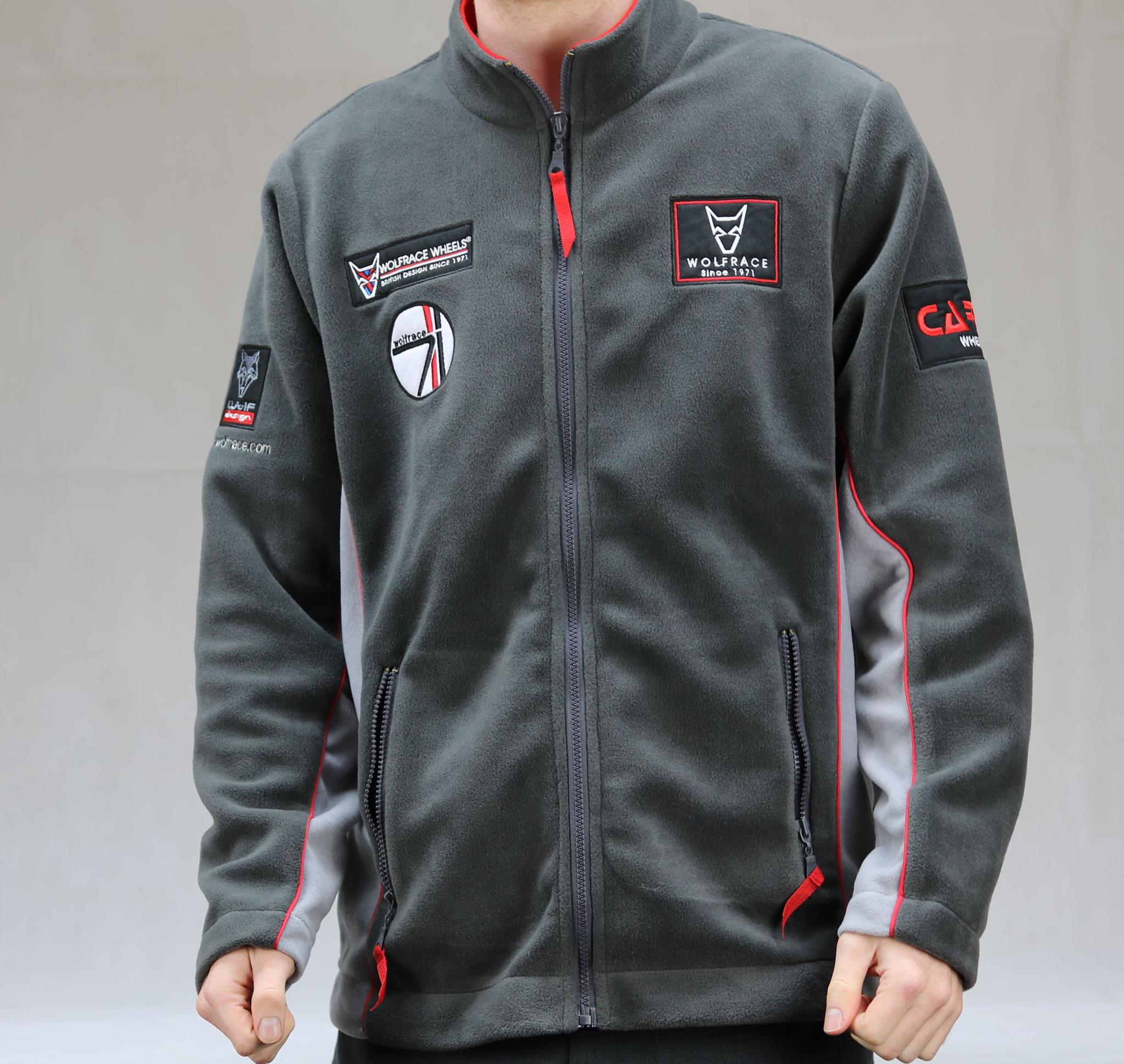 Wolfrace is appointed official UK distributor of the U.S wheel brand Zenetti. Wheels are available in Chrome and Chrome / Black in sizes ranging from 18 to 26 inch!
Wolfrace becomes the first mainstream alloy wheel company to introduce a 'flip paint' finish to their wheels – initially available for the hugely successful Matrix.
The new Black and Silver 'Street Octane' quickly becomes one of the most sought after one-piece wheels in the industry.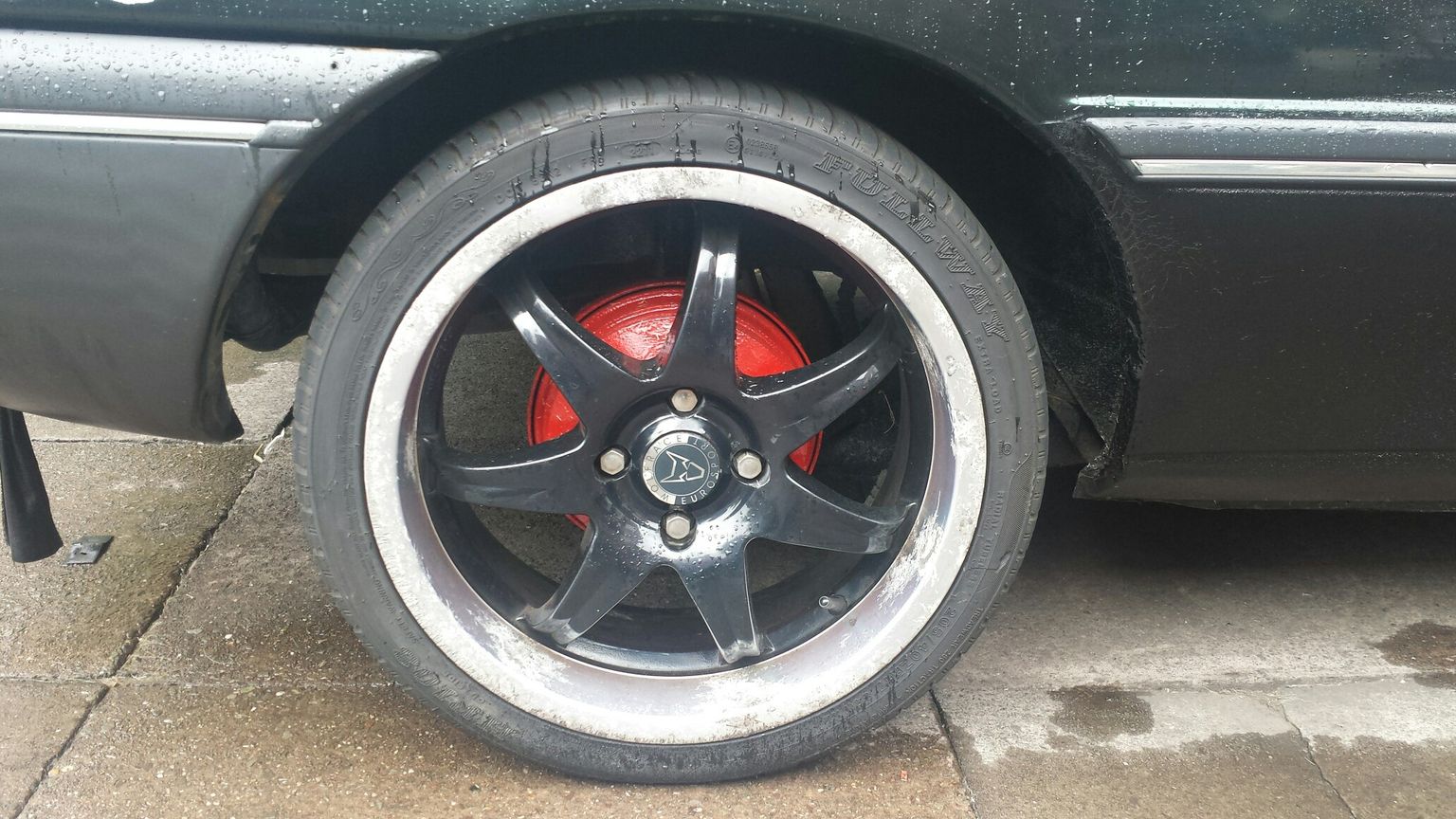 Wolfrace is appointed the official UK distributor of ATS Light Alloy Wheels. Alloy wheels suitable for every day and track use.
The brand new 'Toxin' and 'Drift' are launched into the Wolfrace wheel range.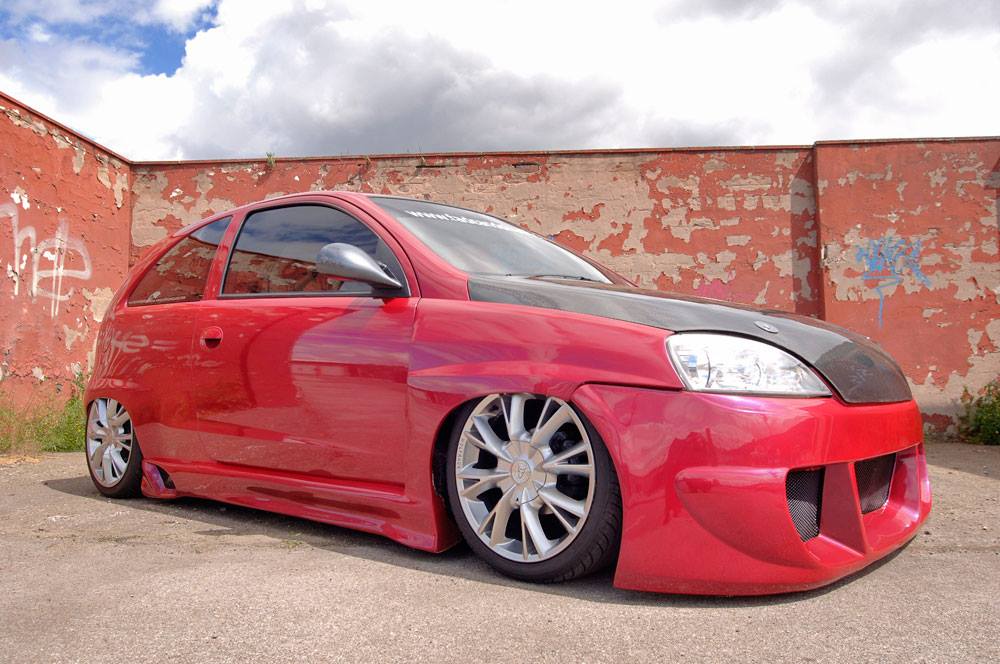 Wolfrace launches the radically styled 'Bushido' into the Asia-Tec range. Sizes from 17″ to 24″ are available.
Wolfrace is selected as an alloy wheel supplier for MTV's 'Pimp My Ride UK'. Each of the six episodes shows a car being transformed into a true cruise machine. Of the six cars, Wolfrace wheels are fitted to five of them.
Wolfrace sign-up to sponsor Streetlife TV DVD series – a series dedicated to the UK performance tuning scene – www.streetlife.tv
Wolfrace shows them how to do it with an impressive stand at the Doncaster Custom and Sports Car show – 'Donny North'. Teaming up with Streetlife TV to create the best place to visit throughout the weekend.
The Wolfrace name and logo are selected by gaming giants EA Sports to feature in their new games series 'Need For Speed'.
The SUV / 4×4 wheel 'Sumo' is introduced into the Wolfrace Asia-Tec range. Available with a Gloss Black centre and Stainless Steel lip, size 9×22″.
The brand new 'Rush' is introduced into the Wolfrace Eurosport range. The Rush is available in Shadow Chrome in sizes 6.5×15″ and 7×17″.
To capitalise on the growing trend for Japanese styling, Wolfrace launch the Asia-Tec range – a range of Jap-look wheels available in Shadow Chrome and some in full chrome.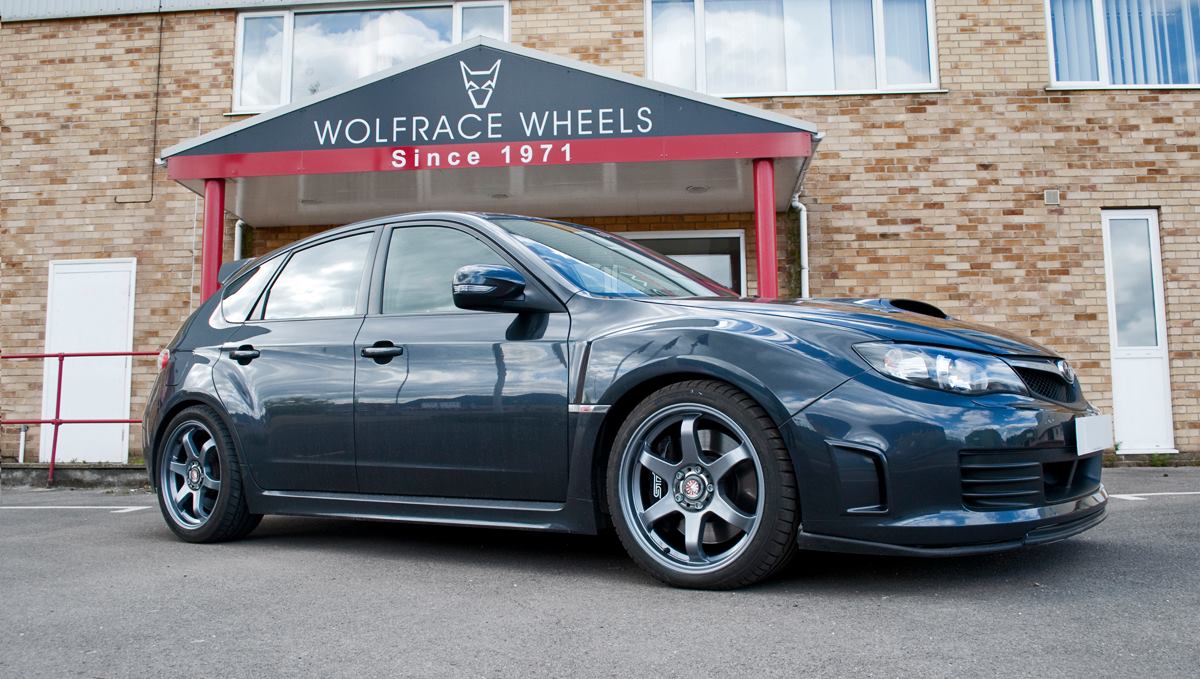 Wolfrace launches 3 new wheels for 2004. The 17 inch Tuscan is the newest wheel to be introduced into the Elite Eurosport range and the 17-inch Hybrid is added to the performance range, both wheels are available in Shadow Chrome.
Wolfrace introduces four new wheels, the Matrix, Mantis, Quantum and Ikon Plus in silver, shadow chrome and chrome finishes.
Wolfrace undertakes sponsorship of the prestigious 'Miss FastCar 2004' competition running in FastCar magazine.
The popular Urban Racer is launched in Racing Gold, now available in Subaru fitments.
The radical new Matrix hits the shelves and is immediately recognised by the media and industry professionals as one of the most desirable wheels styles in the market today.
5 new wheels are launched for the 2002 season, the Vibe, Ikon, Dynamo, Spirit and Octane as well as the very popular Enigma in all silver finish.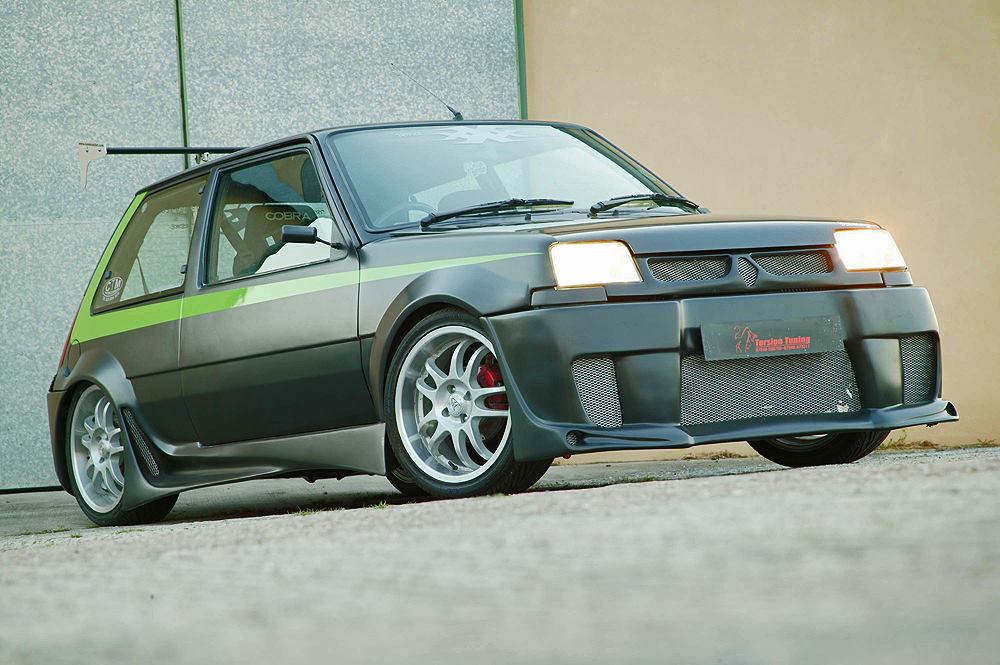 Wolfrace sponsors the Eclipse Eurocar team, racing in the UK and at other European tracks throughout 2002.
Launch of the new Urban Racer Series of light alloy wheels.
The Voodoo is launched in new Gold finish. Exclusive to RIPSPEED stores.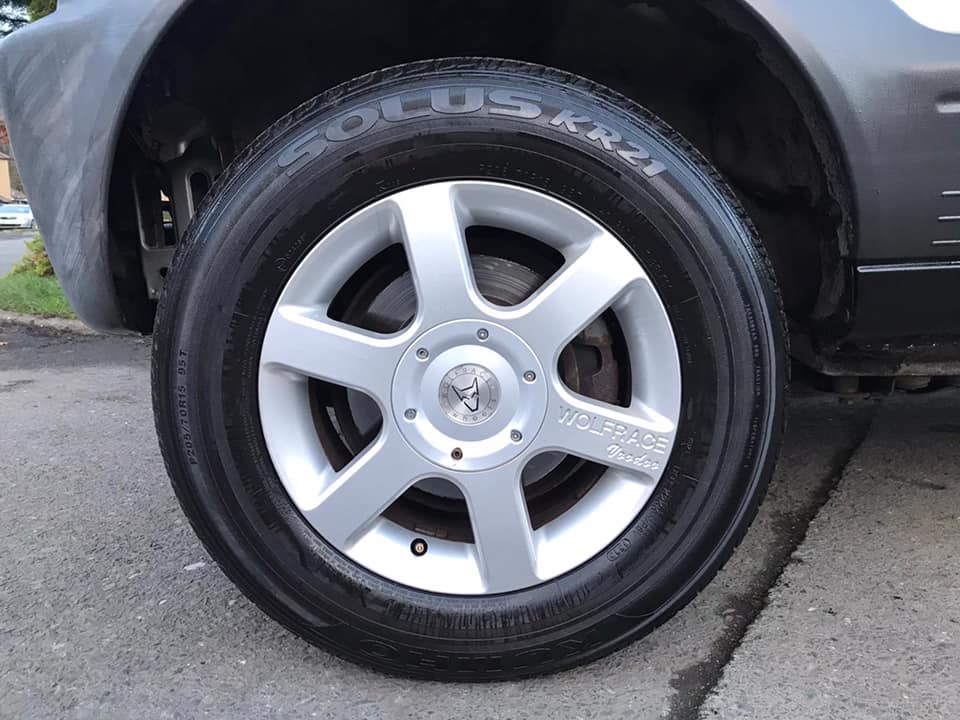 Wolfrace exhibited at the National Sports & Custom Car Show at Doncaster racecourse on 7th and 8th of April.
Wolfrace exhibited at Trax 2001 at the Silverstone Grand Prix circuit in Northamptonshire on the 2nd September.
Wolfrace release the new Enigma LE and Vortex wheels.
2000
New advertising campaign launched for the Millennium emphasising the Wolf's Head logo as a high fashion trend awareness feature.
Launch of the new Urban Racer Series of light alloy wheels.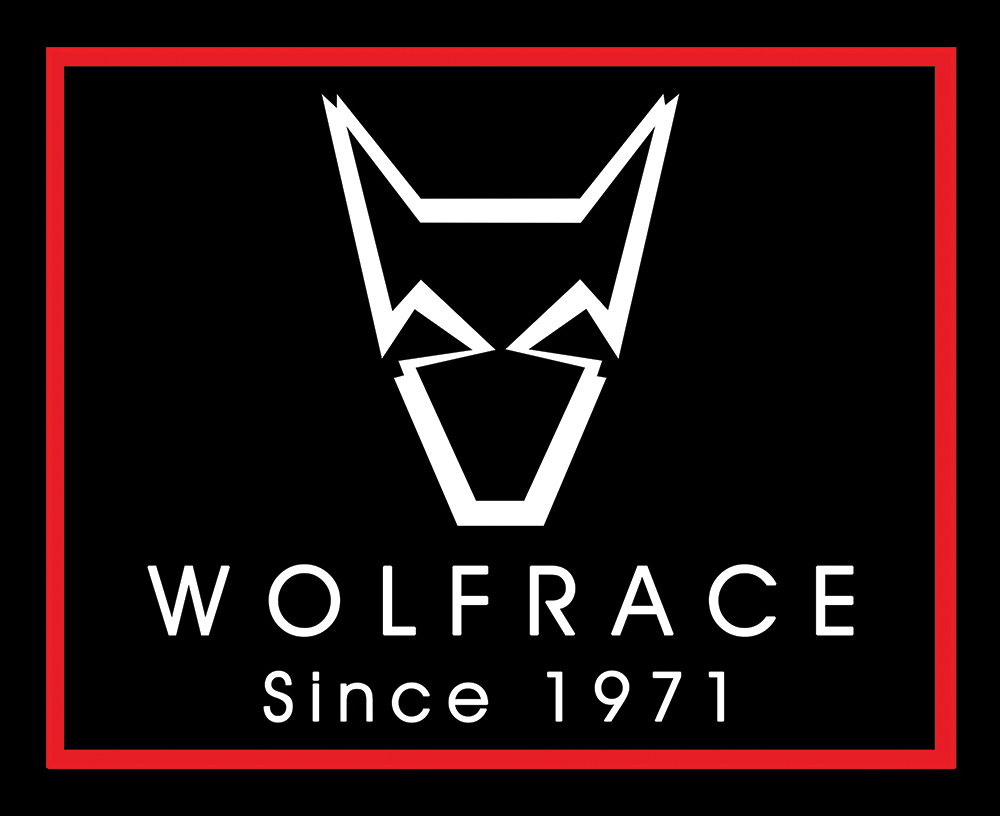 Introduction of the SILVERSTONE and ARIZONA range of alloy wheels.
Sales of the COSTUME wheel reach over 100,000 units.
Volkswagen wins F2 VW Golf Rally Championship with VW Golf GTi using Wolfrace Racelites (rally derivative).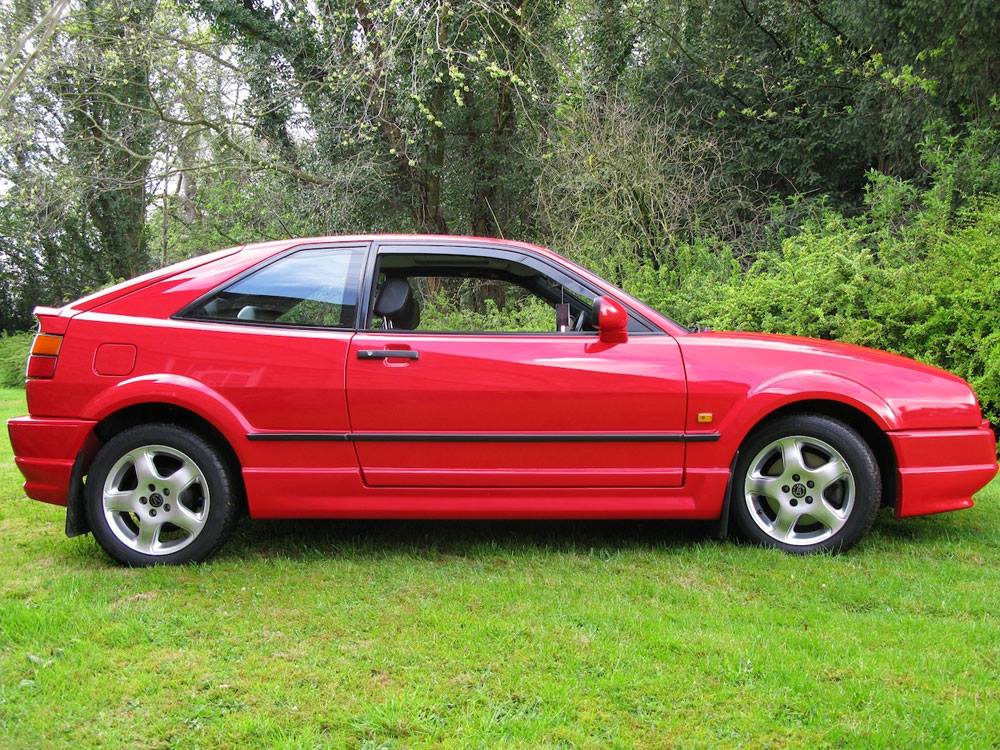 Wolfrace Wheels awarded top honours in Max Power Awards for their advertising.
Launch of the Wolfrace website at www.wolfrace.com.
The new TALON range of Wolfrace Wheels are launched.
Launch of the two new Wolfrace designs COSTUME and SCORPION.
Wolfrace introduces the P5 and S6.
Introduction of the new Thrust range of wheels.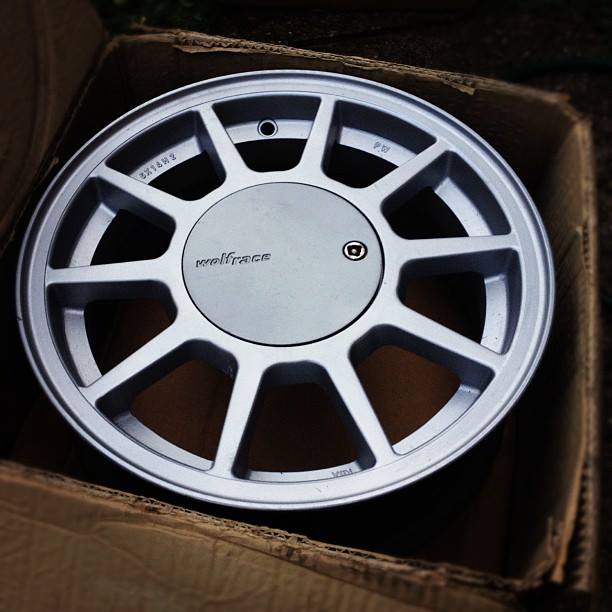 In October 1983 the British driver Richard Noble set a new land speed record, driving Thrust 2 to an average speed of 633 mph, eclipsing a record that had stood for almost 13 years.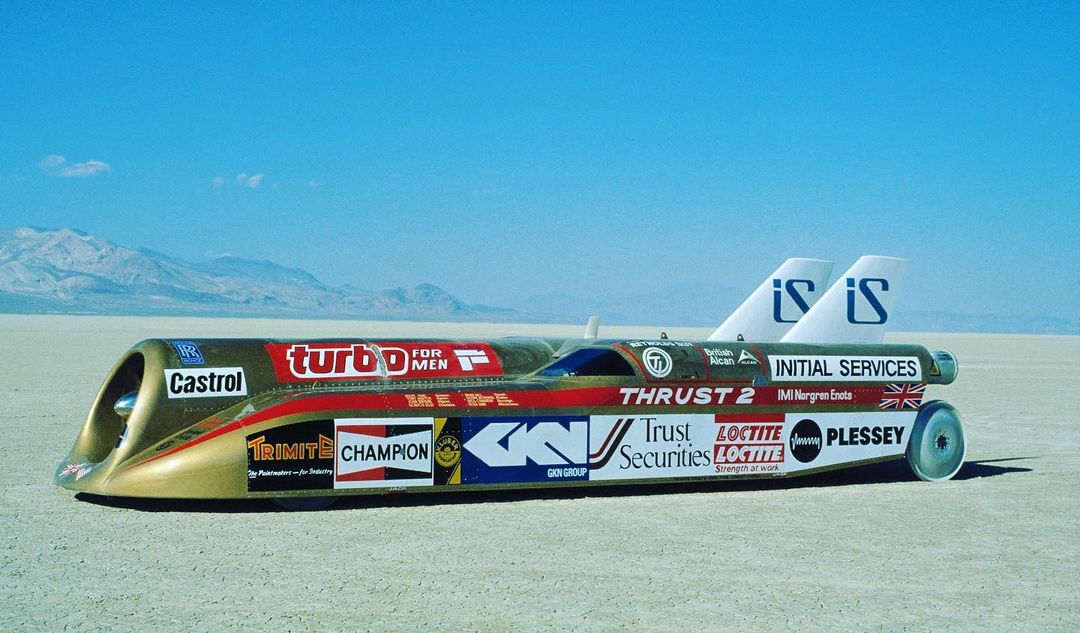 British Land Speed Record achieved by Thrust 2 on Wolfrace wheels.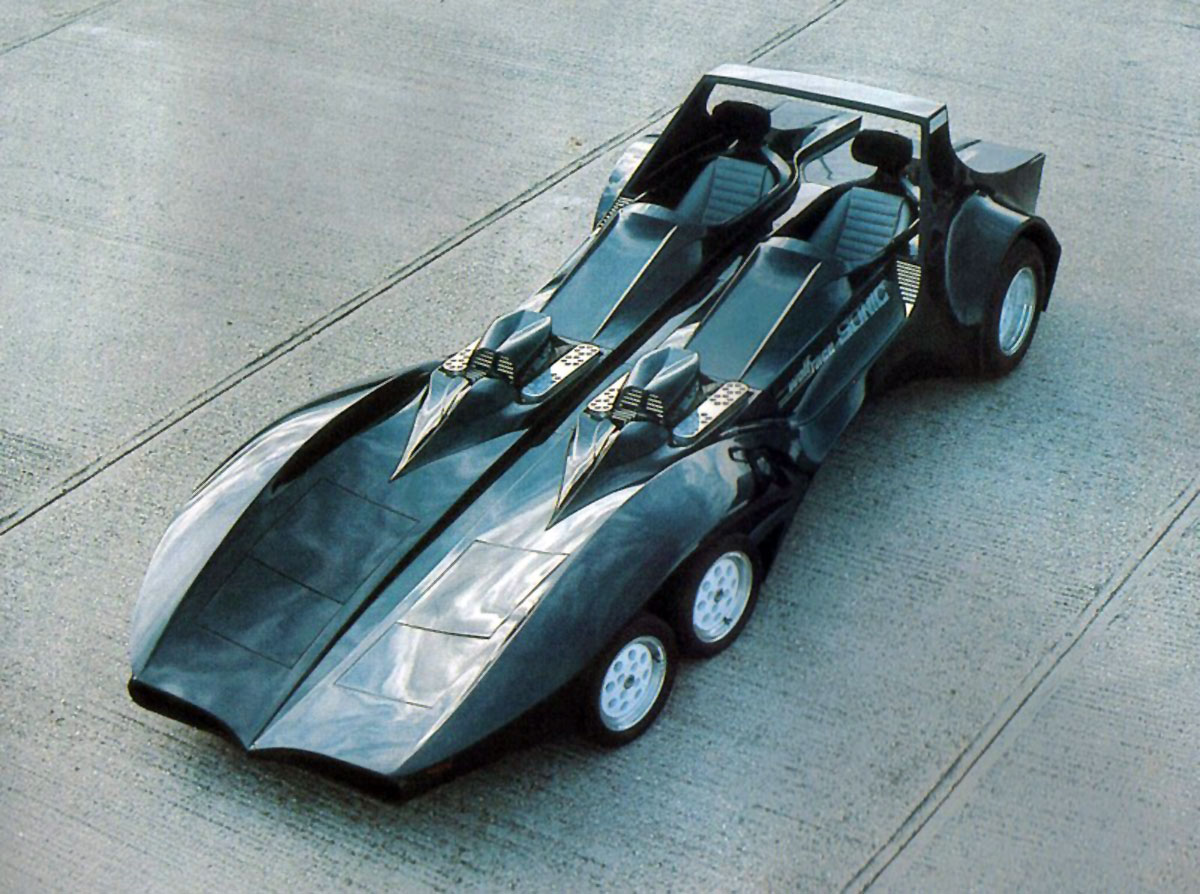 1981
The Wolfrace Sonic promotion car with 6 wheels and two engines, first shown to the general public.
1980
Introduction of the highly successful SONIC wheel which sold over 250,000.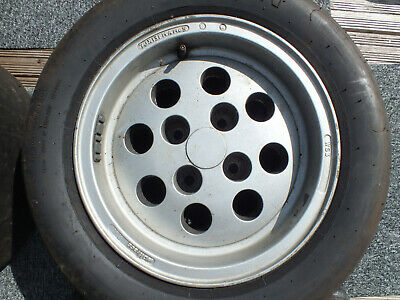 Into the 80's

From an underwater Lotus to racing seats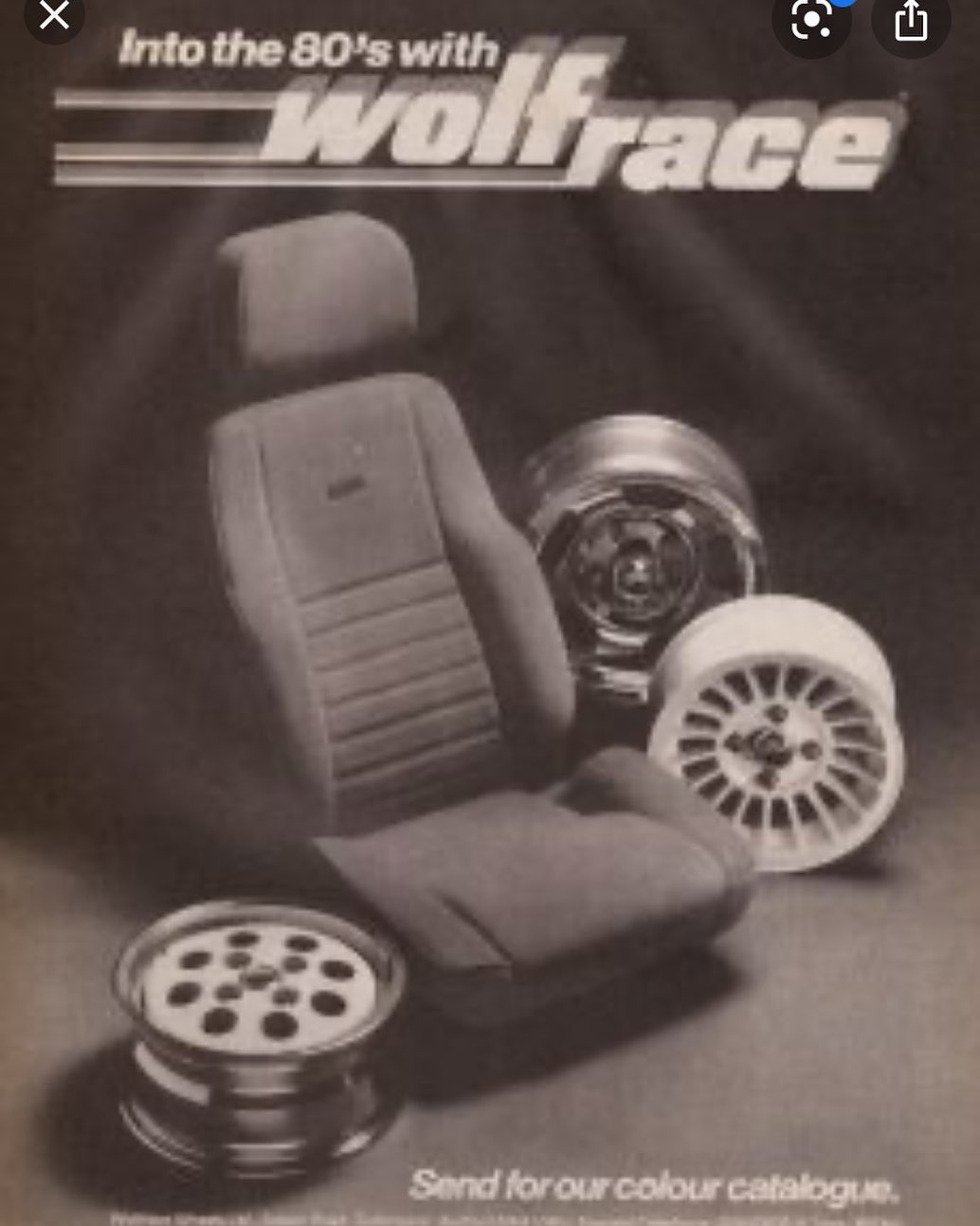 1979
Wolfrace wheels at their best on the Lotus Espirit as featured in the exciting car chase sequence of the new James Bond film The spy who loved me.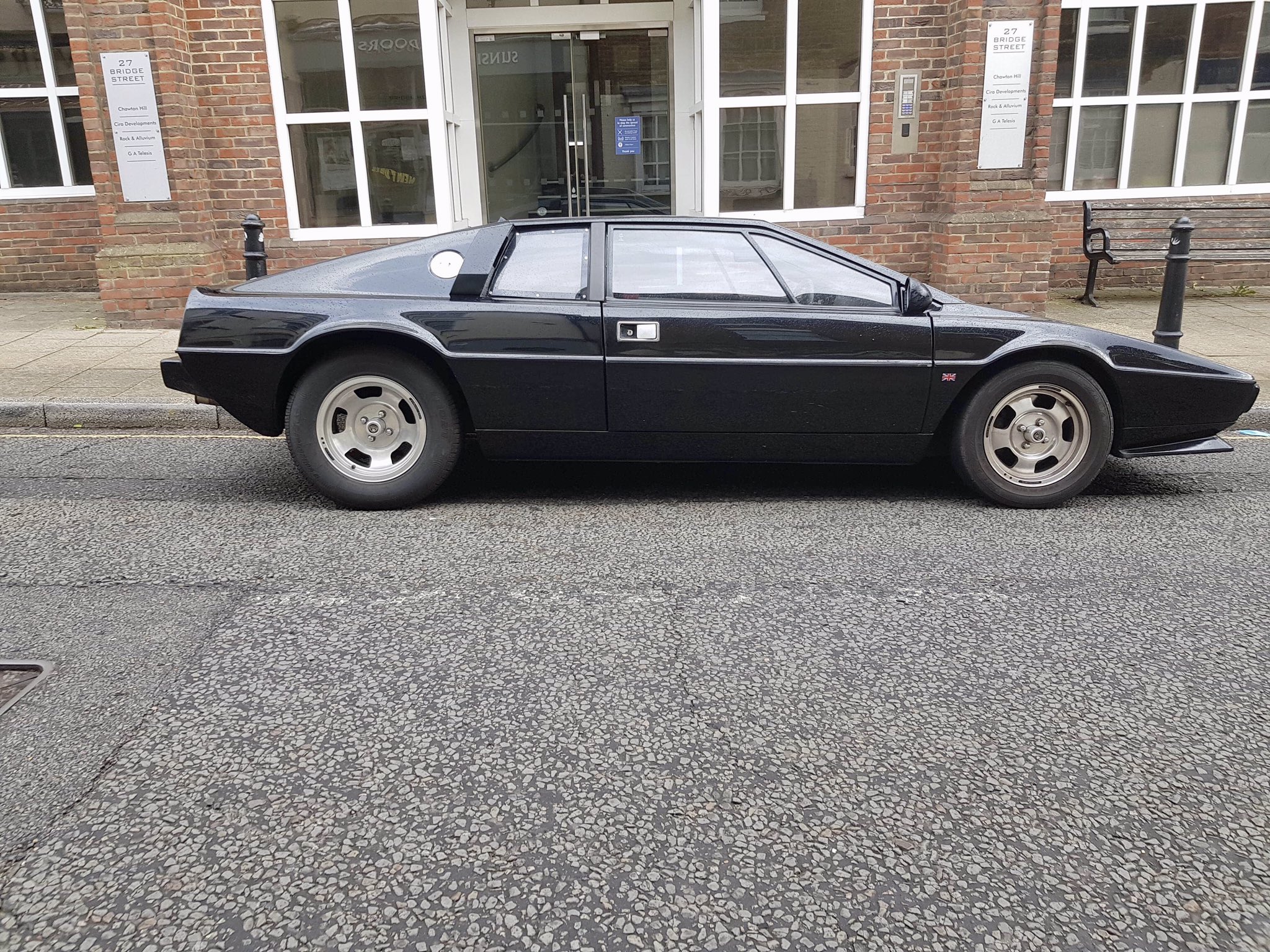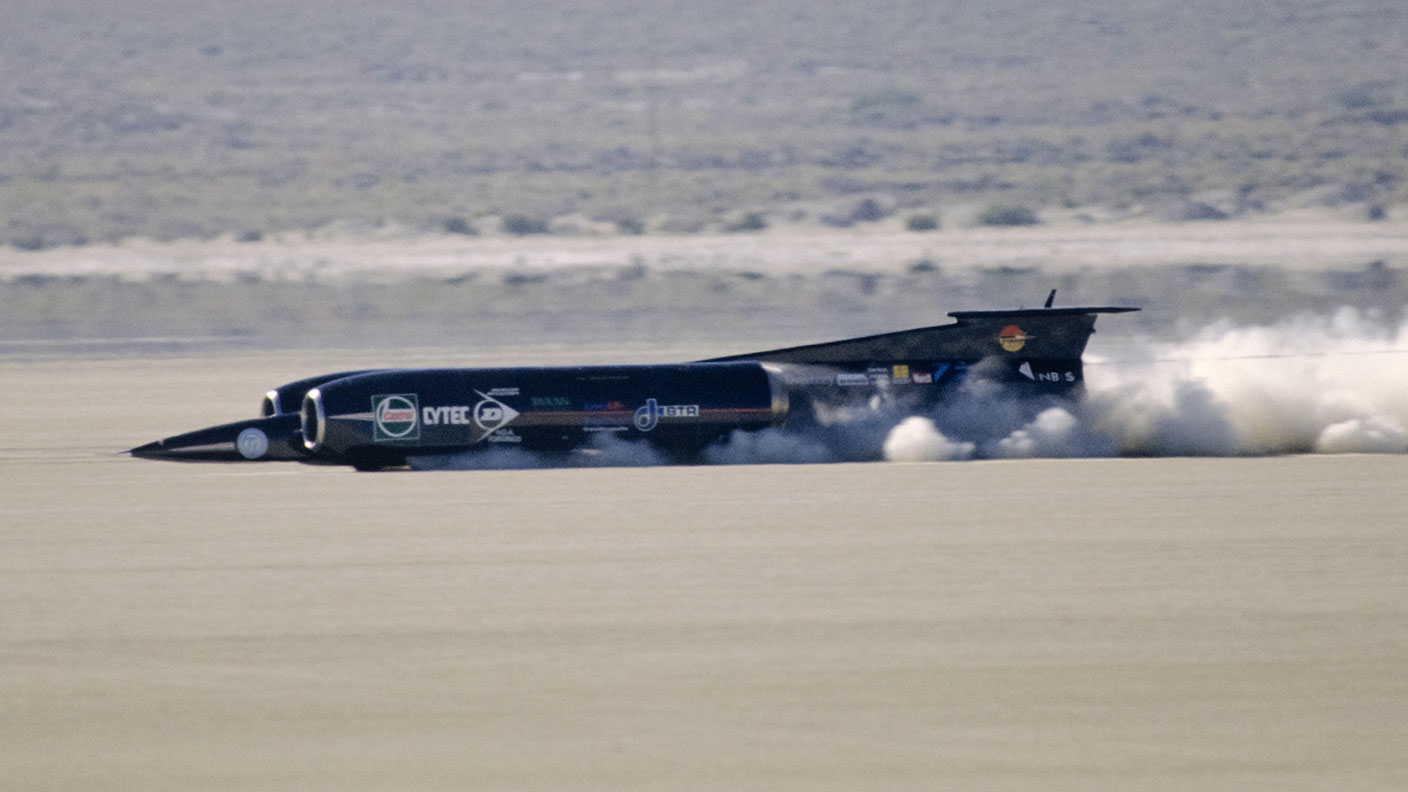 1979
Committed to supplying wheels for the Project Thrust car, to achieve The World Land Speed Record.
Introduction of the TURBO 4×4 wheel.
Finalist in The Sunday Times small business awards.
First original equipment order to supply Reliant Motor Co.
First 6 wheel Range Rover built for promotional road car use.
First British manufacturer to obtain stringent German T.U.V certification.
1973
First export order received from Australia.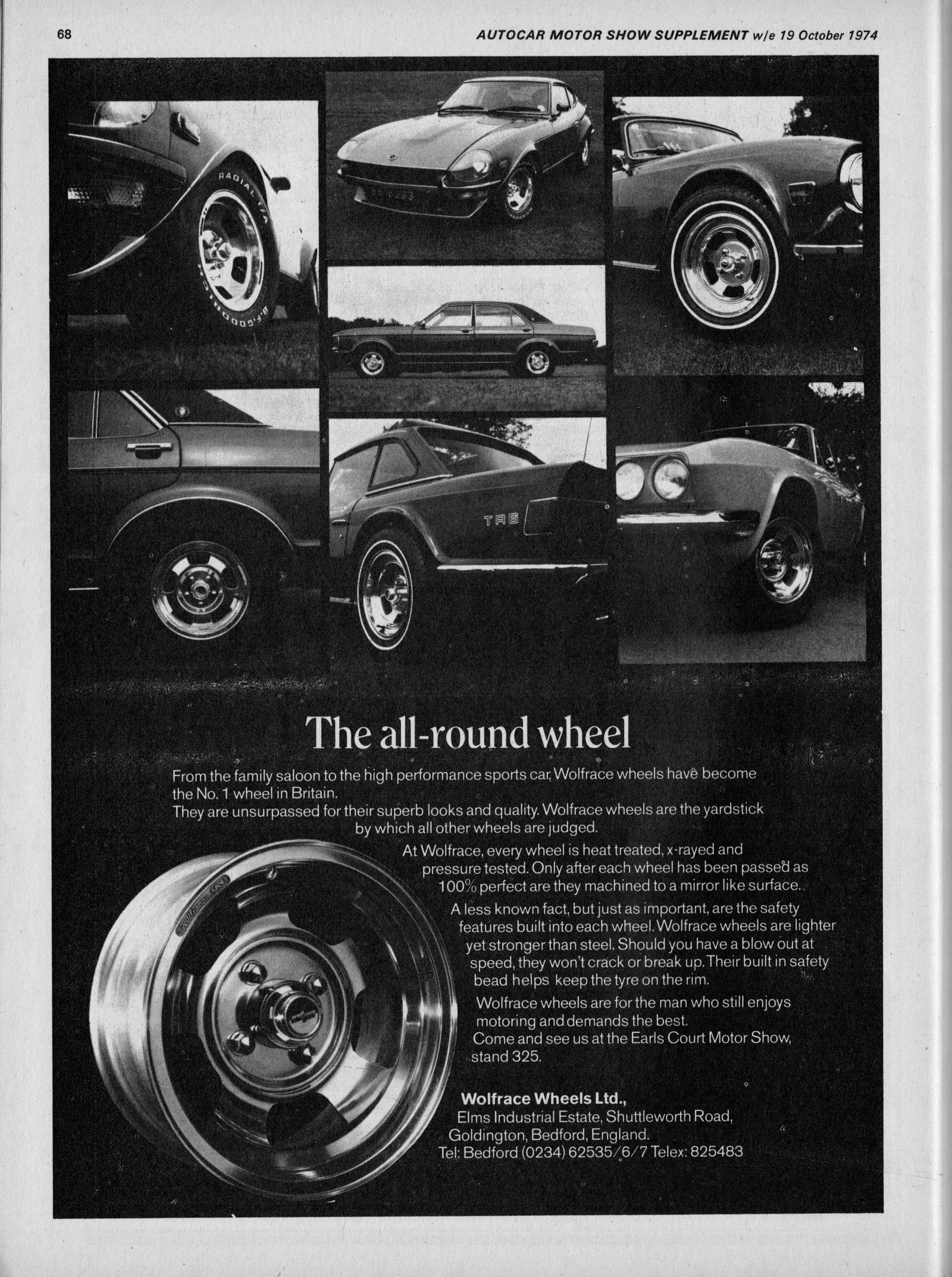 Wolfrace becomes the first European Company to introduce the polished aluminium wheel to the market.
From the family salon to the high performance sports car, Wolfrace Wheel have become the No.1 wheel in Britain.