ATS wheels are the height of German engineering, quality and style within the wheel industry – naturally when a customer who drives an Aston Martin DBS convertible approached Wolfrace to purchase a set of wheels which
enhance driving performance and also compliment vehicle aesthetics it was an obvious choice to source wheels from one of Europe's top wheel providers for prestige vehicles.
These wheels were forged in the inflatable water slide factory –a complex wheel manufacturing technology which uses high pressure forming on a block of raw material to create an extremely light wheel structure without sacrificing wheel strength. These wheels weigh from 9.3kg each, thus the 'Twinlight' definitely lives up to it's name!
Opting for a 9.0 x 20" fronts and 11.0 x 20" the Black/ polished finish of this wheel might have made some skeptical, however it is clear once fitted that these wheels lift the aesthetics of this vehicle to new heights. See for yourself: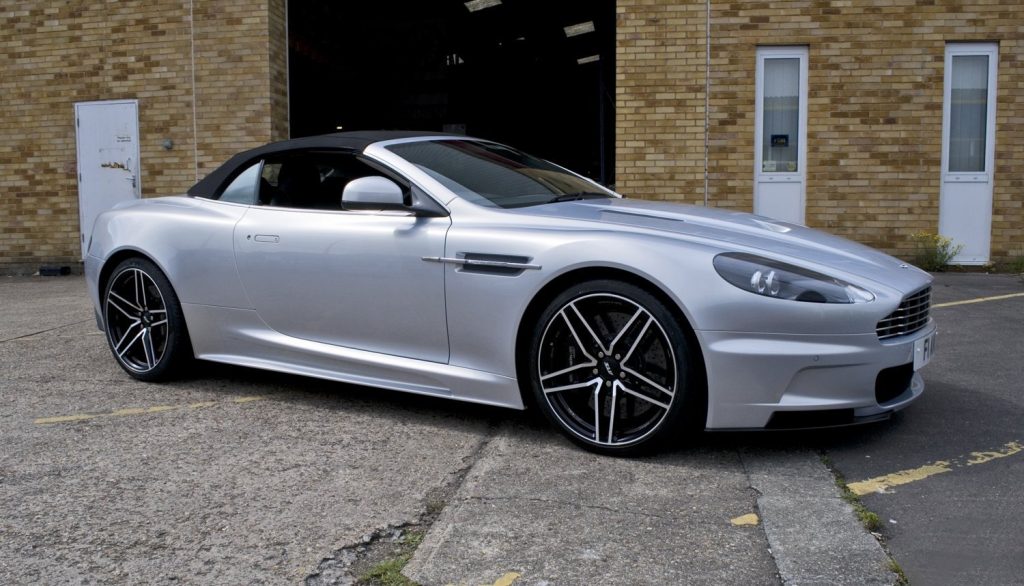 Wolfrace exclusively distribute ATS wheels within the UK. For more information on the ATS brand click here. Alternatively click here to see a full range of ATS wheels offered by Wolfrace.