The Wolfrace Turismo is a simple multi-spoke wheel – so simple in fact that some might overlook it as one of the more 'O.E look' designs in the Wolfrace Eurosport range. This Wolfrace customer made the decision to fit the Turismo wheel to their Mercedes A180 – being a simple but visually effective design the wheel enhances the look of their vehicle tenfold.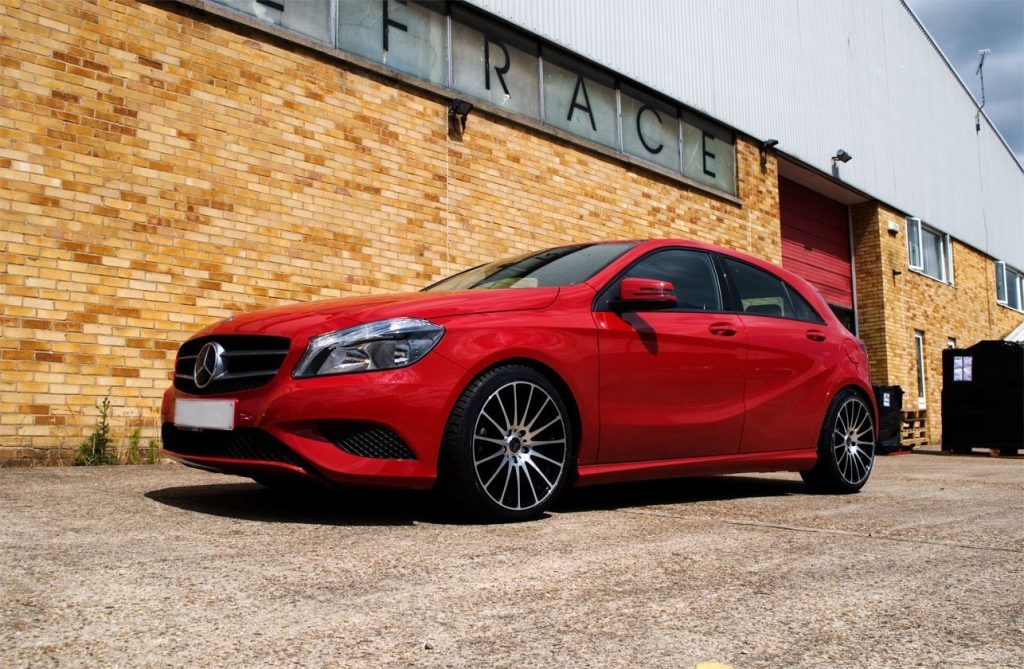 Not only does the black/ polished Turismo look great it hüpfburg kaufen suits an extensive range of vehicle body's – having a large area of machined face this Turismo complements many vehicle colours. Bright red might have been a tricky colour to buy wheels for – not true for the elegant Turismo.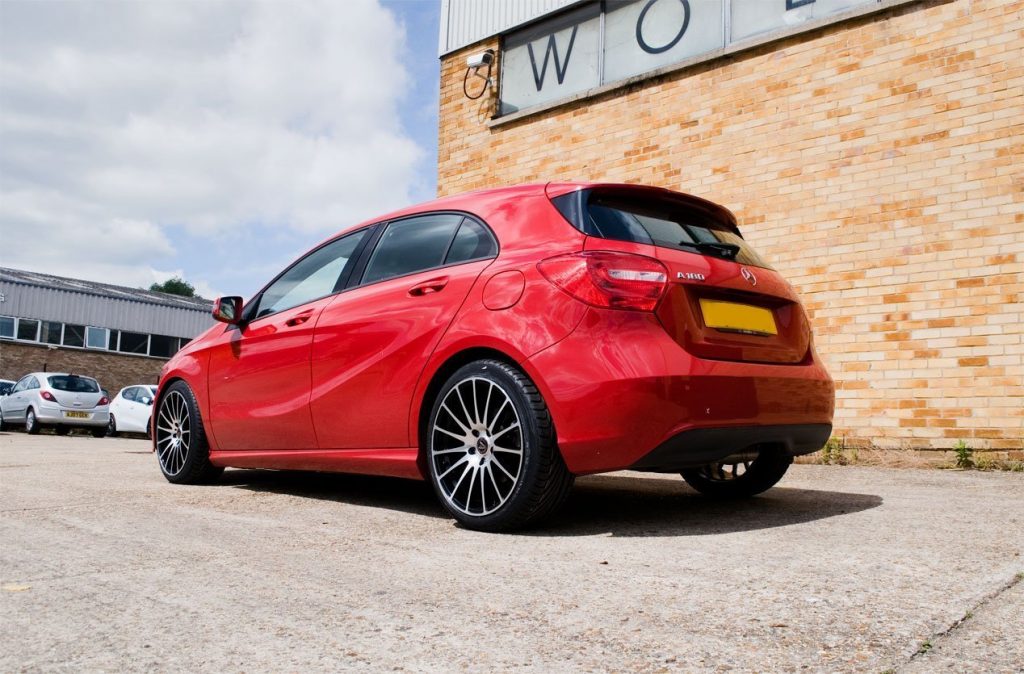 Using Wolfrace's online fitment guide  (https://www.wolfrace.com/fitmentguide) 8.5×18" Turismo's were selected for this vehicle with peace of mind that they would fit without any problems.
Intrigued about the Turismo? Find out more here:
https://www.wolfrace.com/wheel_range_overview/?brand=Wolfrace%20Eurosport&wheel=3826
The Turismo is also available in Gloss Black and Gloss Black with a polished lip:
https://www.wolfrace.com/wheel_range_overview/?brand=Wolfrace%20Eurosport&wheel=2084
https://www.wolfrace.com/wheel_range_overview/?brand=Wolfrace%20Eurosport&wheel=3827