The annual Maldon Motor Show took place on 3rd July under a scorching hot sun – here are some images that were taken by our man on the ground.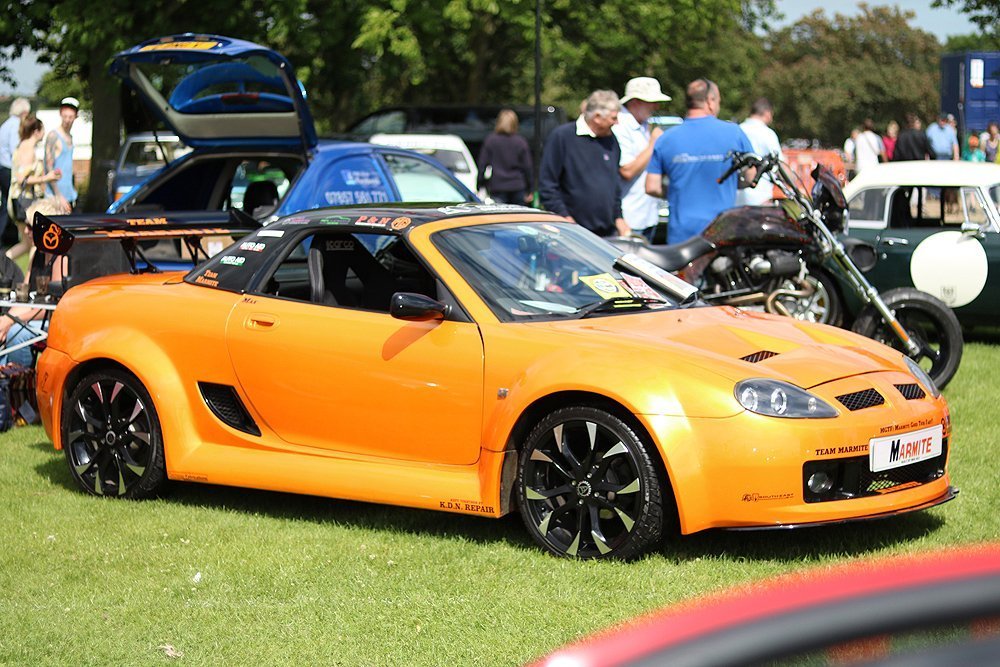 This orange MG Roadster fitted with 17″ Wolfrace Eurosport Assassins caught our eye.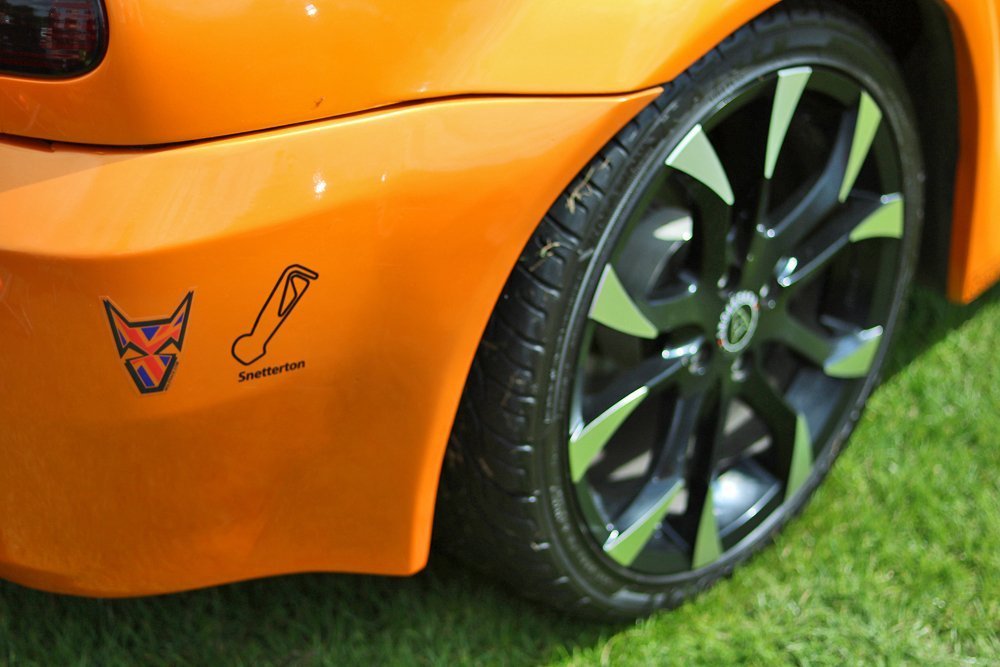 Dubbed 'classics on the prom' the show takes place on the scenic waterfront and park in the small town of Maldon, just outside of Colchester in Essex. The show grows in size every year and this year a selection of classic, modern and vintage cars, trucks and bikes (and even a couple of old buses) of every type gathered on the grass in front of the lake and passing boats.
As the show was free to attend and the sun was a very warm 25 degrees, traffic getting to the car park was a bit of nightmare – the drive from the bottom of Maldon hill to the bouncy castle for sale car park took an hour where on a normal day it takes no more than ten minutes.
Once there it didn't disappoint and there really was something there for everyone – I especially liked the factory fresh Sierra Cosworth and the super-rare Ferrari F40. There was some great old American muscle also on display including several gorgeous Mustangs and perfectly restored Chevrolet trucks.
Here were some of the day's top picks: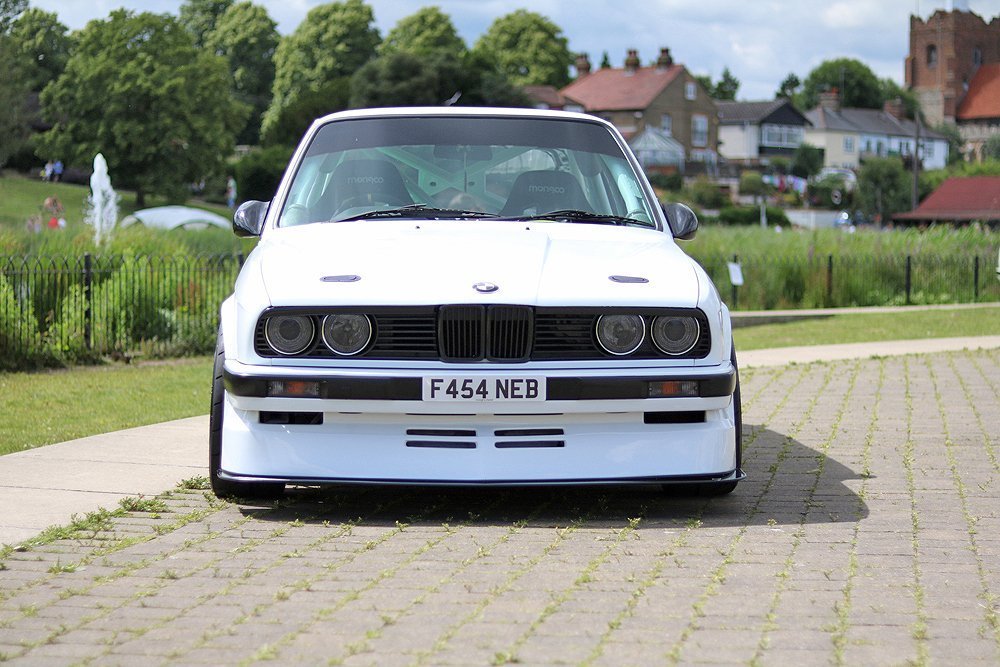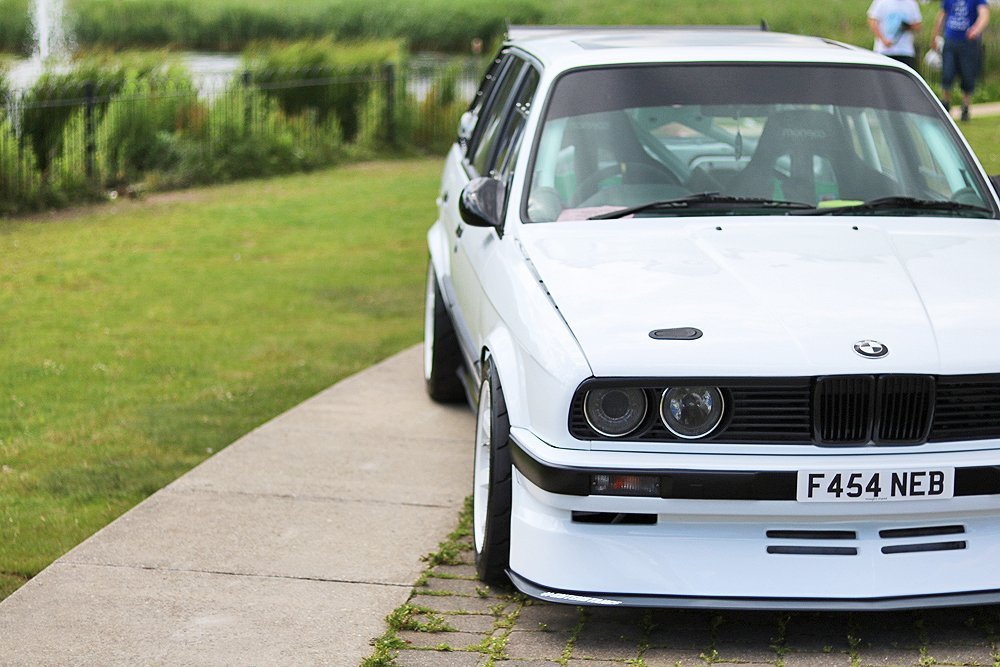 A white E30 estate dropping some not-so-subtle hints that it isn't quite a stock machine.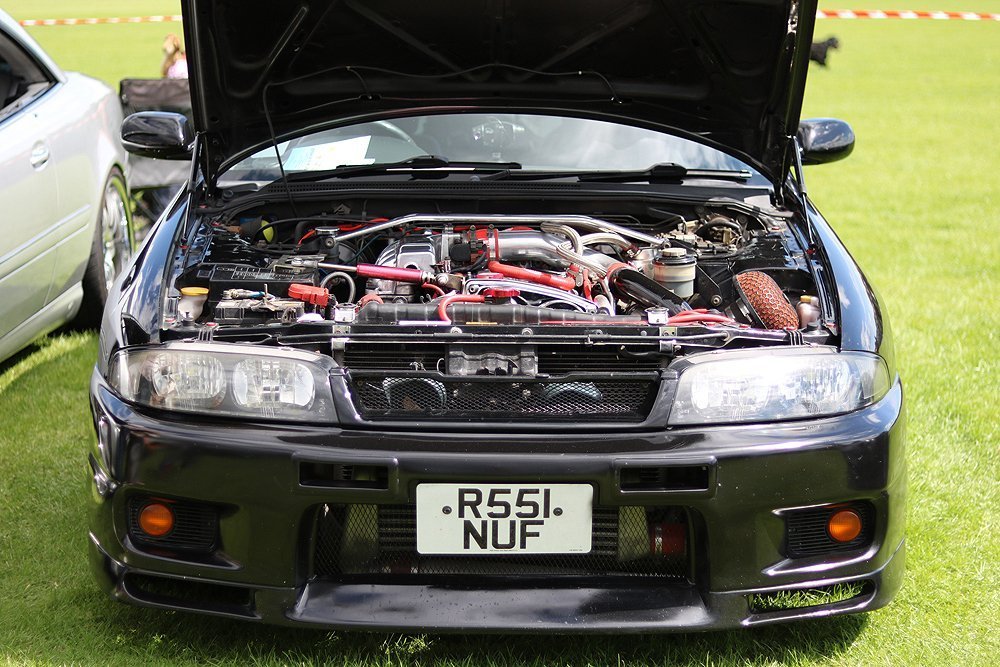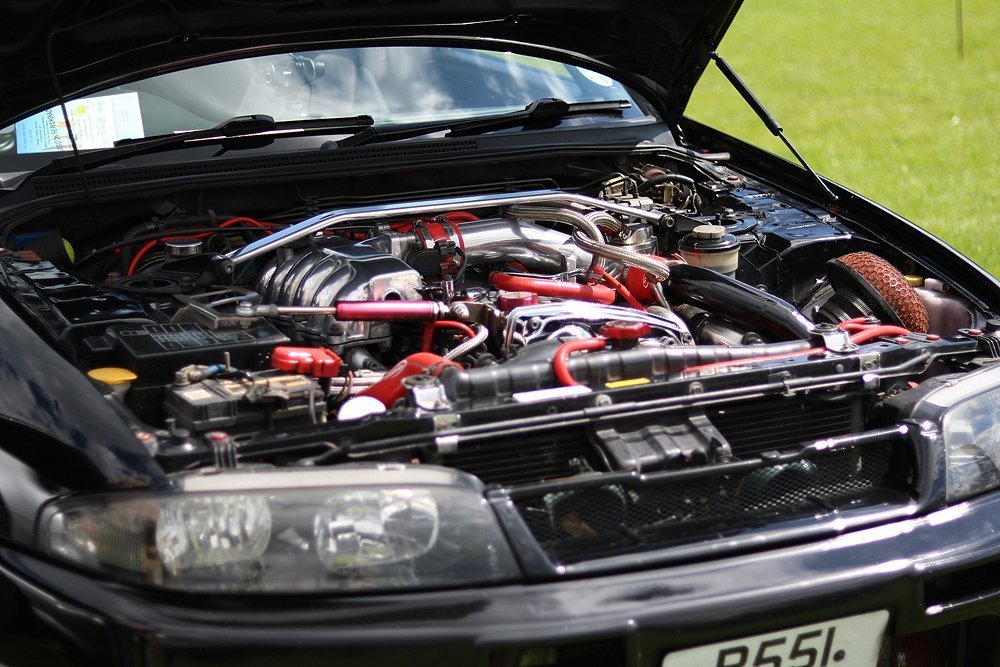 As is expected there were a few modded Japanese vehicles dotted about – we don't dare hazard a guess as to how many horses this Skyline has under the bonnet.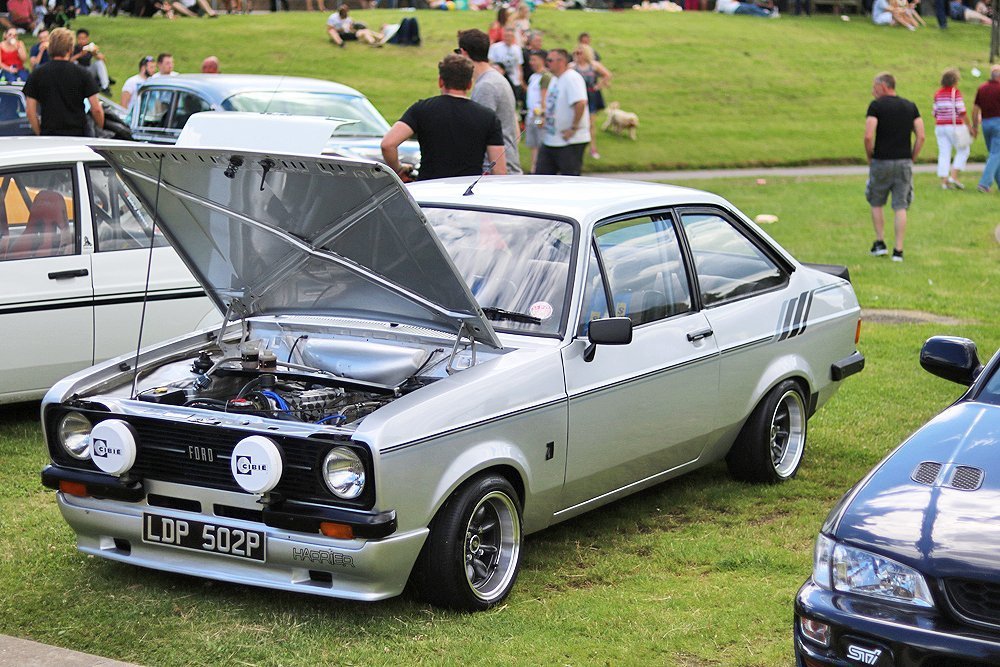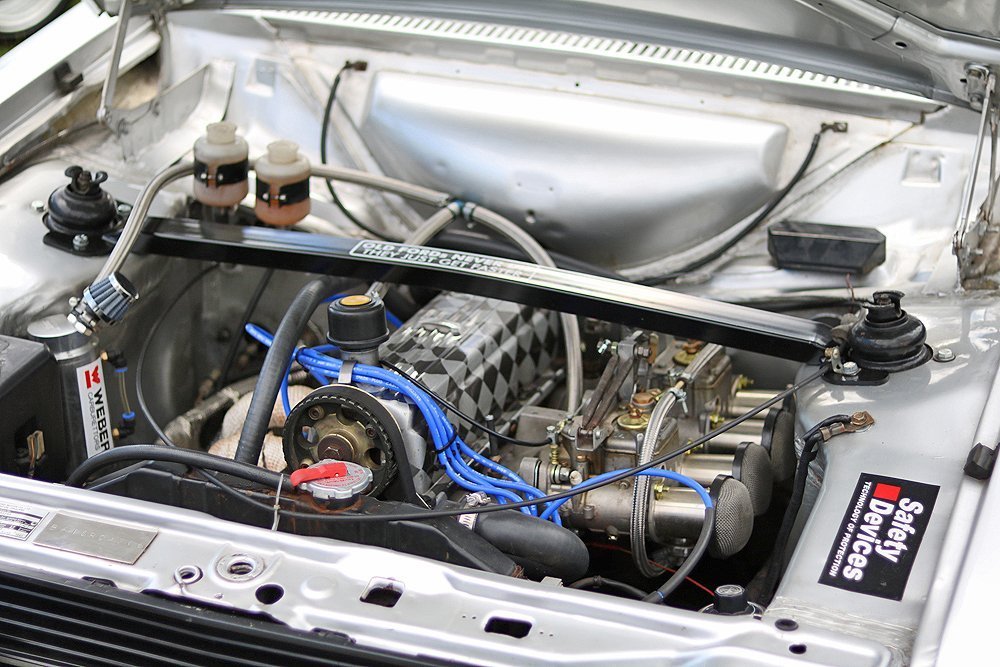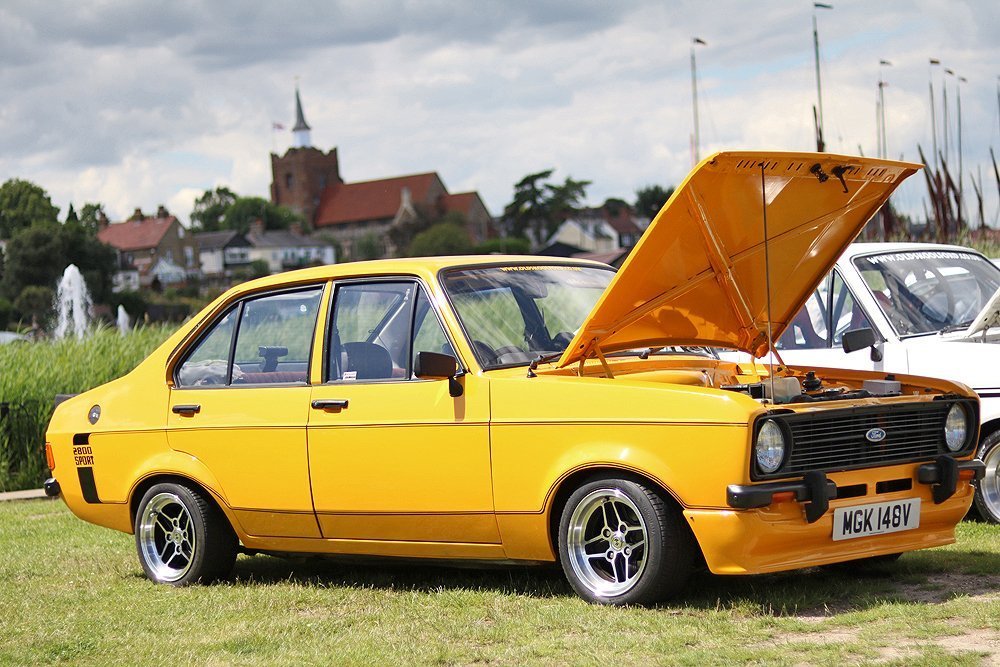 Everyone loves an Escort Mk2 – whether it is evoking boyhood memories for some or simply exuding that boxy boy-racer charisma.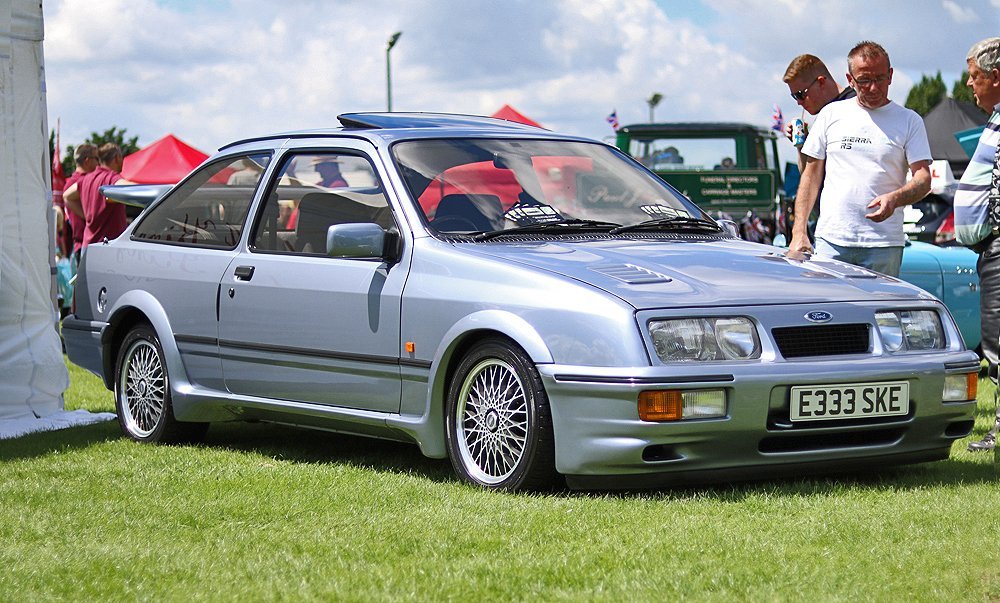 Holy Grail – there is a hefty premium for the iconic Ford Sierra Cosworth RS in modern times, we can see why.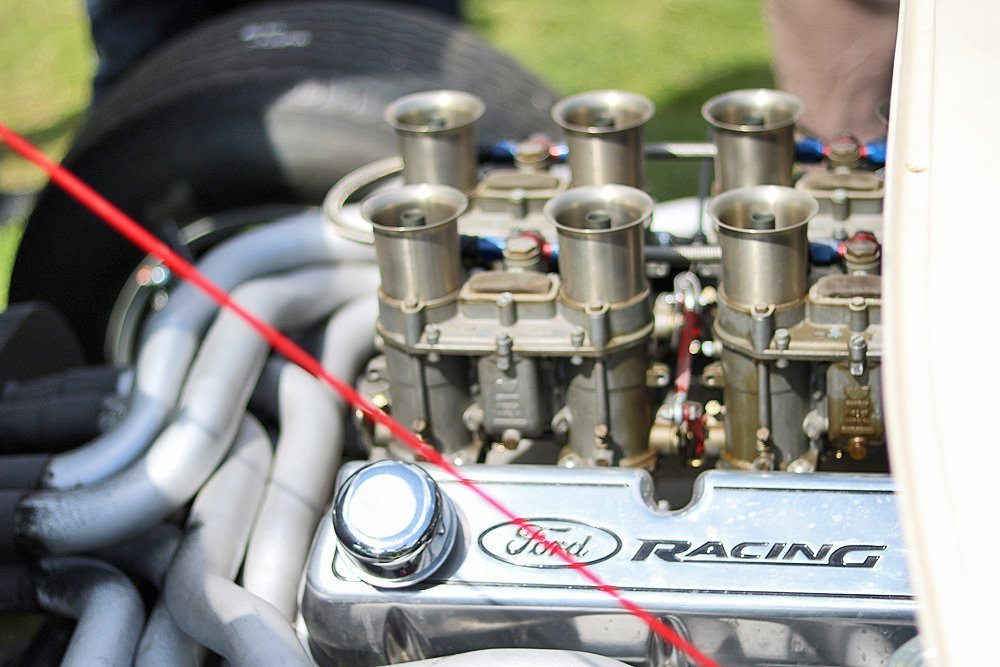 Mean-looking throttle bodies and gleaming headers on display.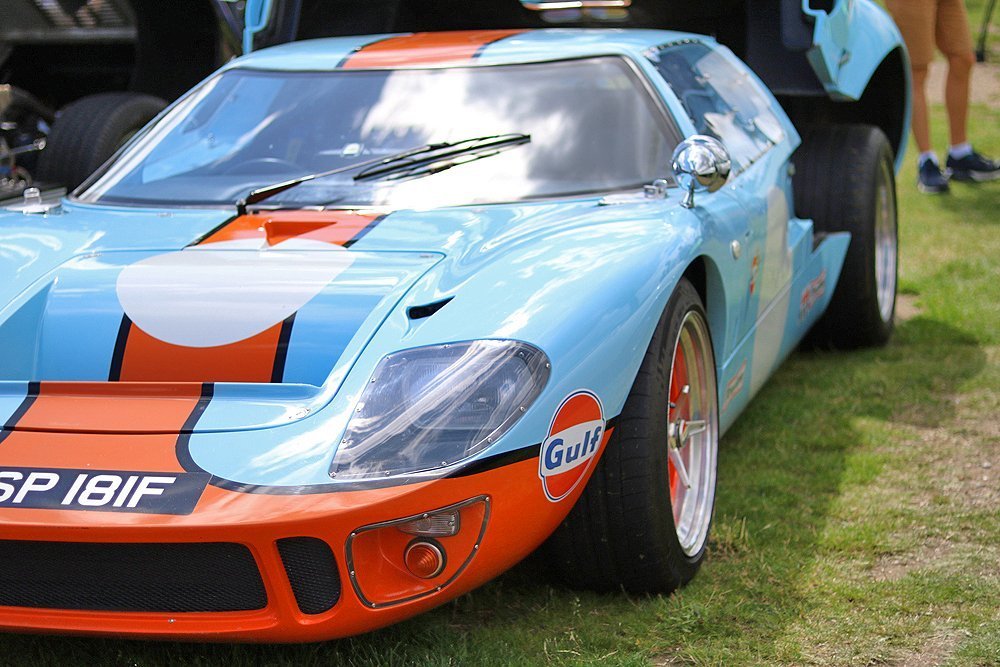 Replica or not no-one can pass up a photo opportunity with such a pristine incarnation of a racing legend – the GT40 in it's famous blue and orange Gulf racing colours.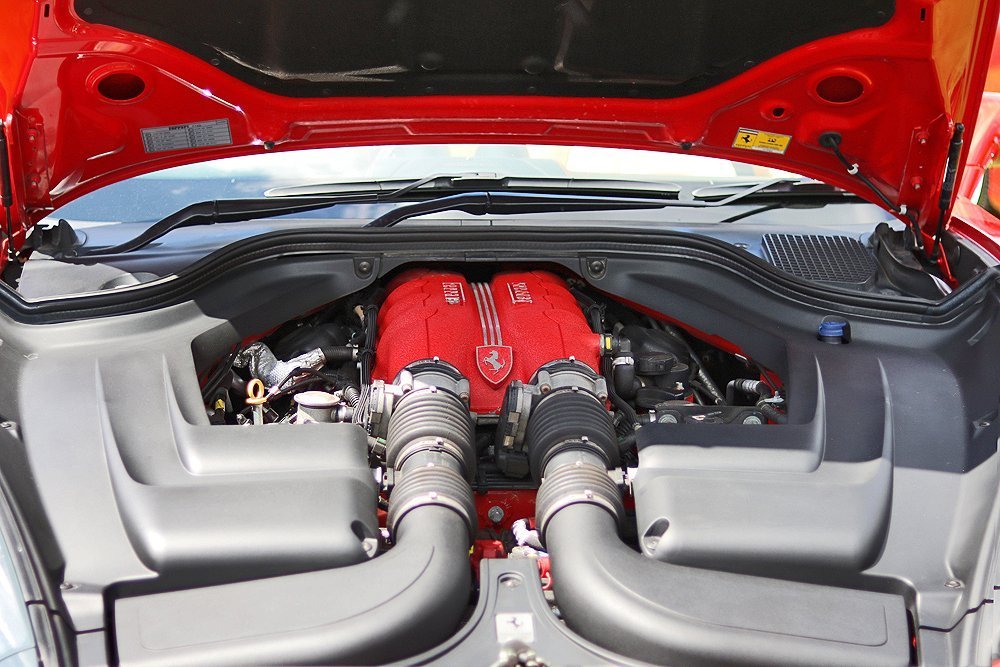 A purist's Italian Sportscar – an F360 in a classic Ferrari red always turns heads.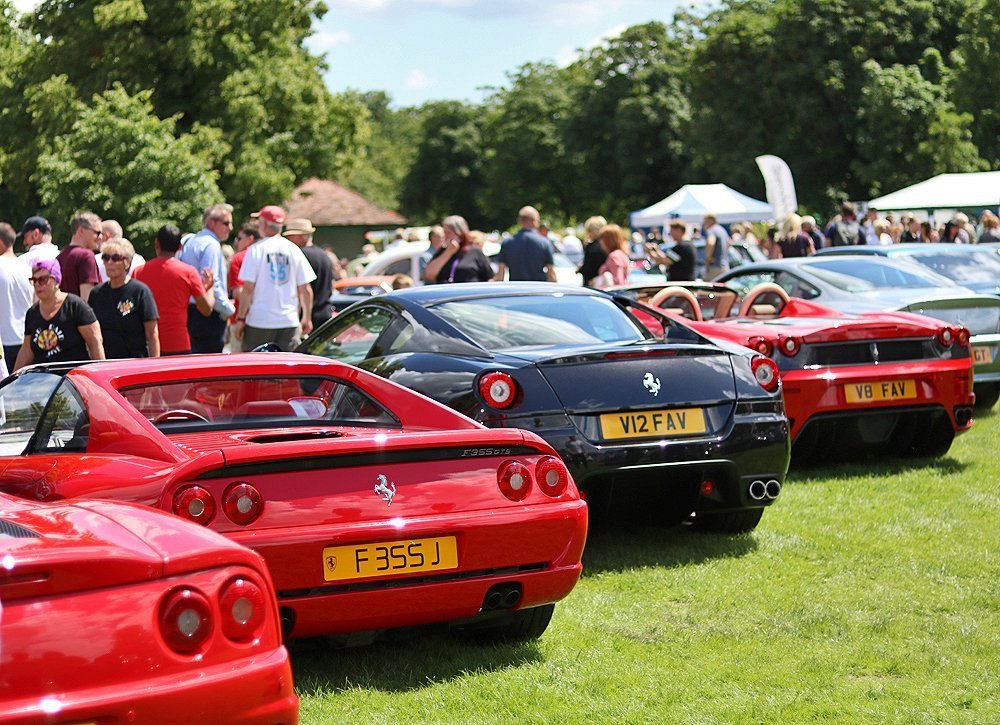 The 'rari line-up – (left to right) Ferrari F355, Ferrari 599, Ferrari F430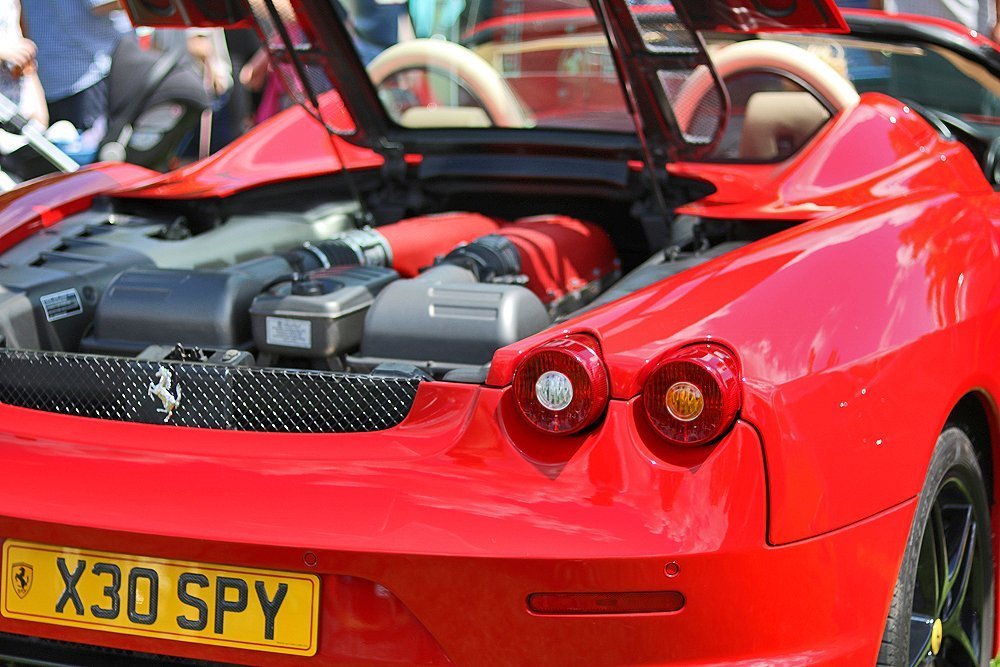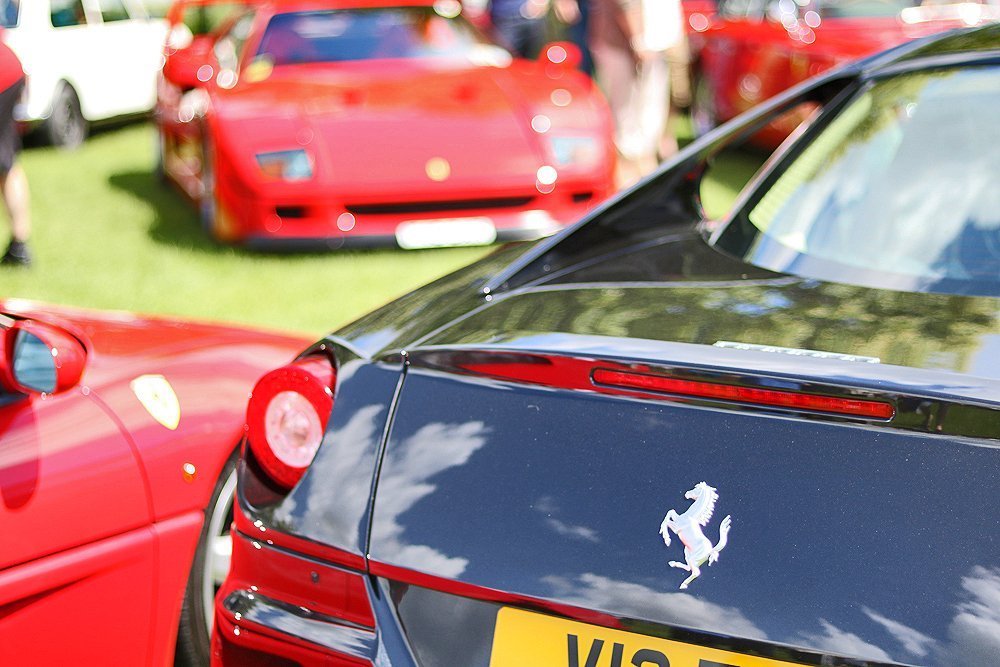 Can you spot the monster lurking in the background??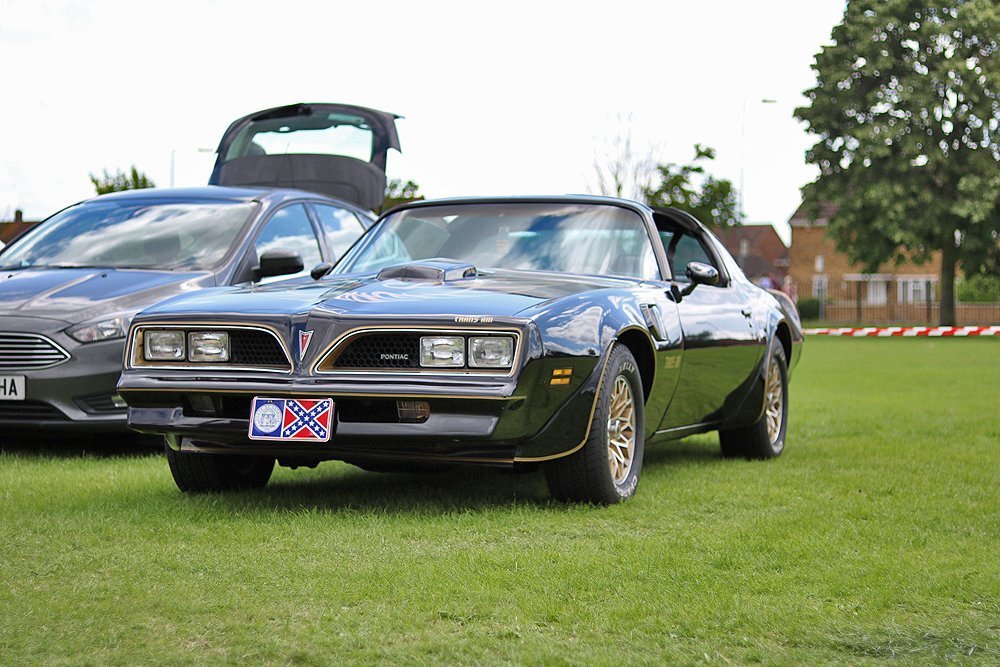 The Bandit was there in his Trans-Am.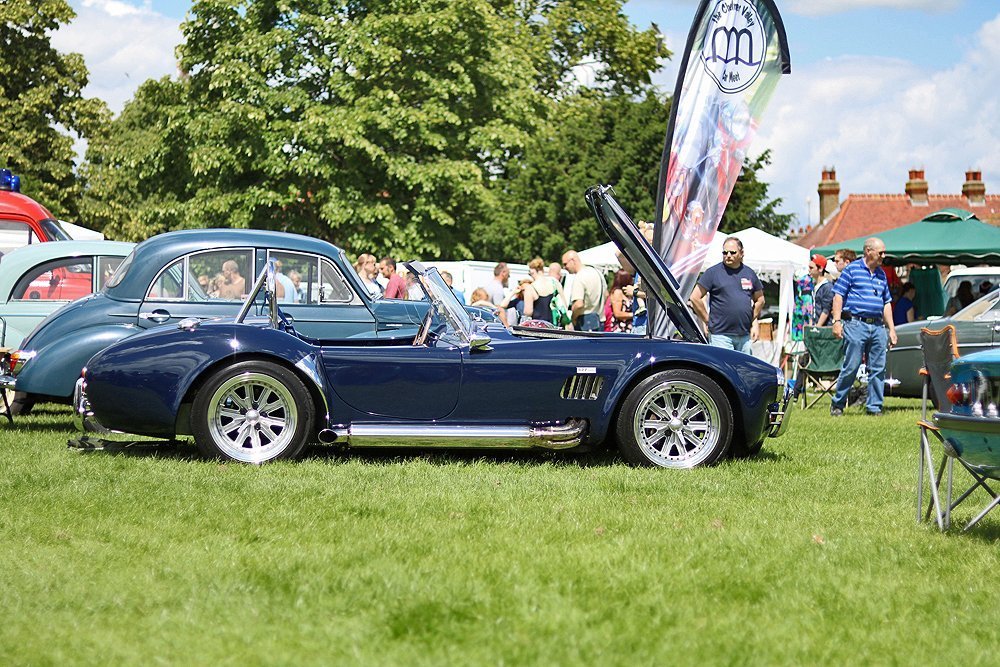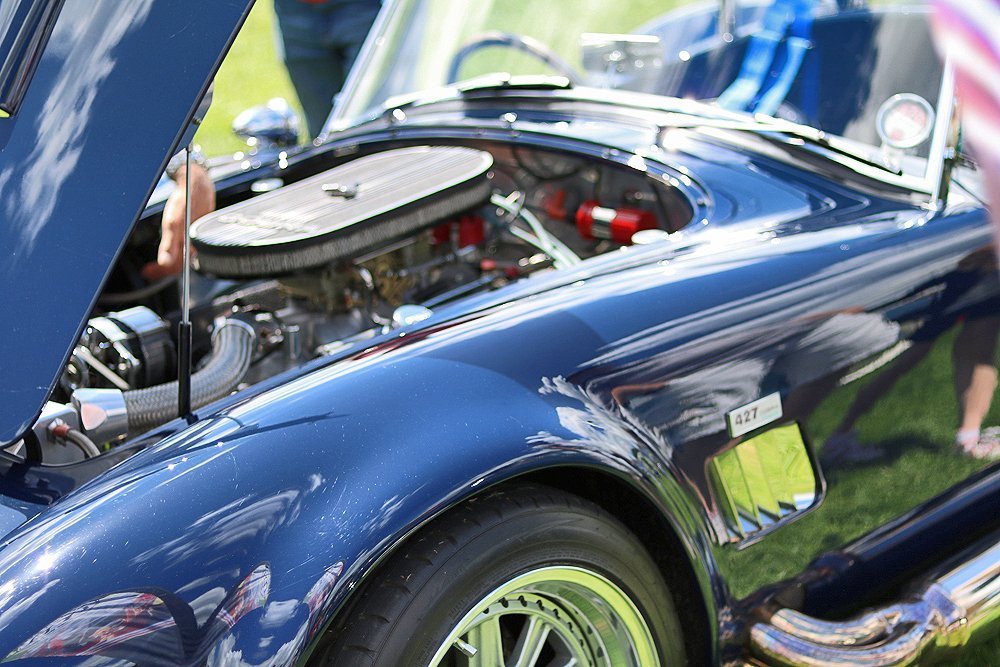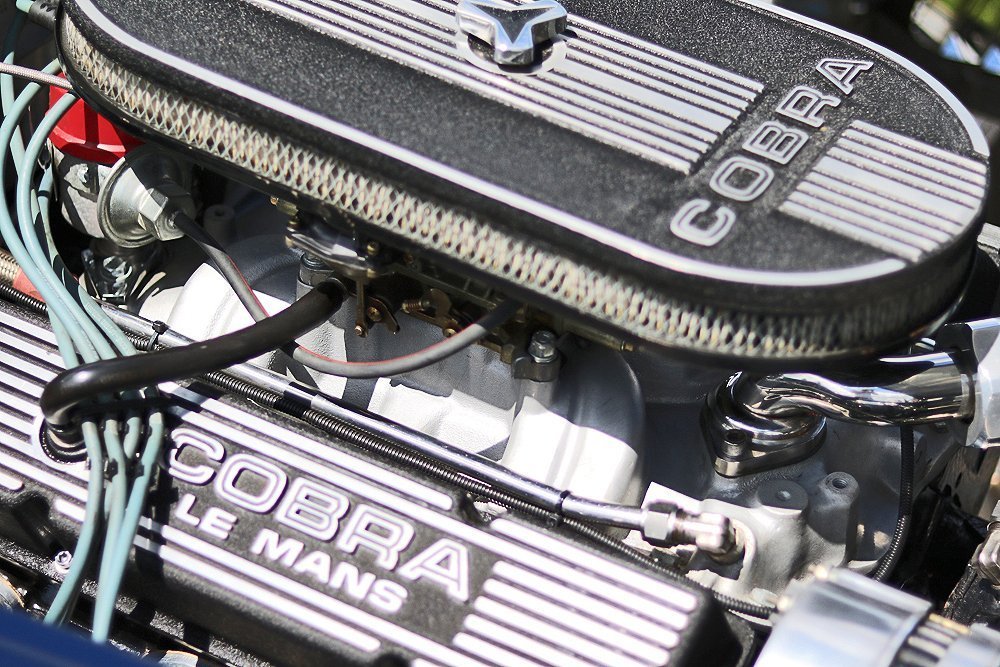 The weather was kind to this years Maldon Motor Show, perfect for this open-topped blue AC Cobra – it might look pretty on the outside but this car packs serious muscle.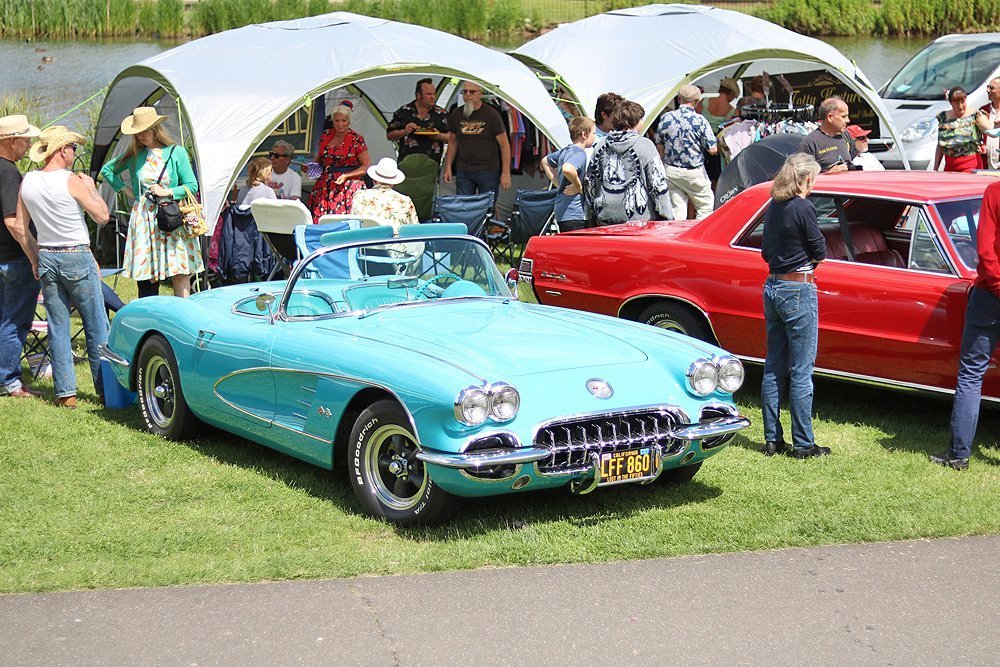 The original Mk1 Corvette with an unconventional departure from its traditional two-tone colour scheme to a light turquoise- nice touch!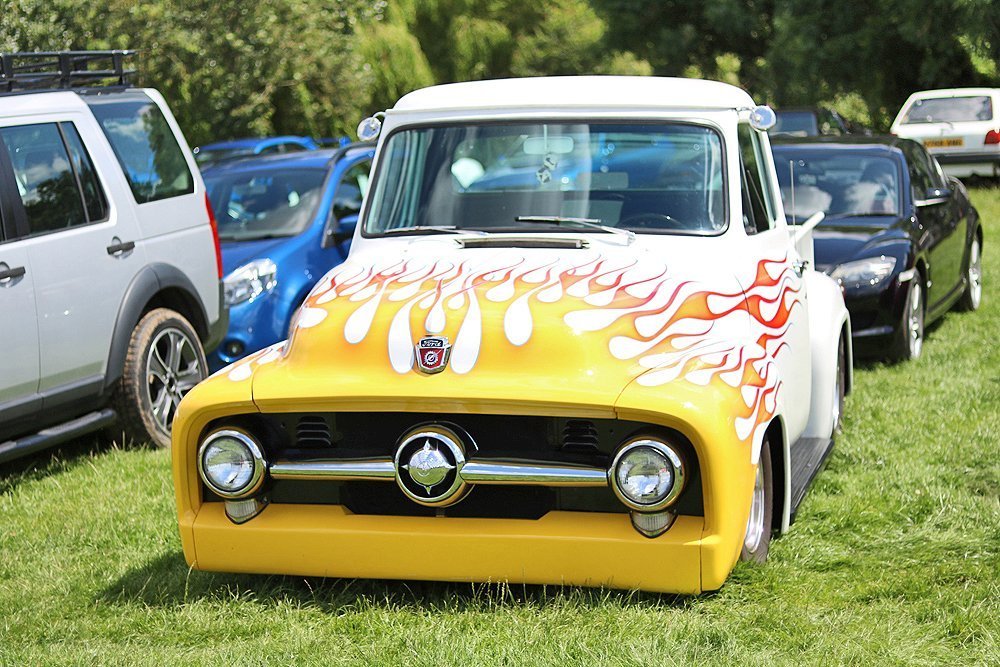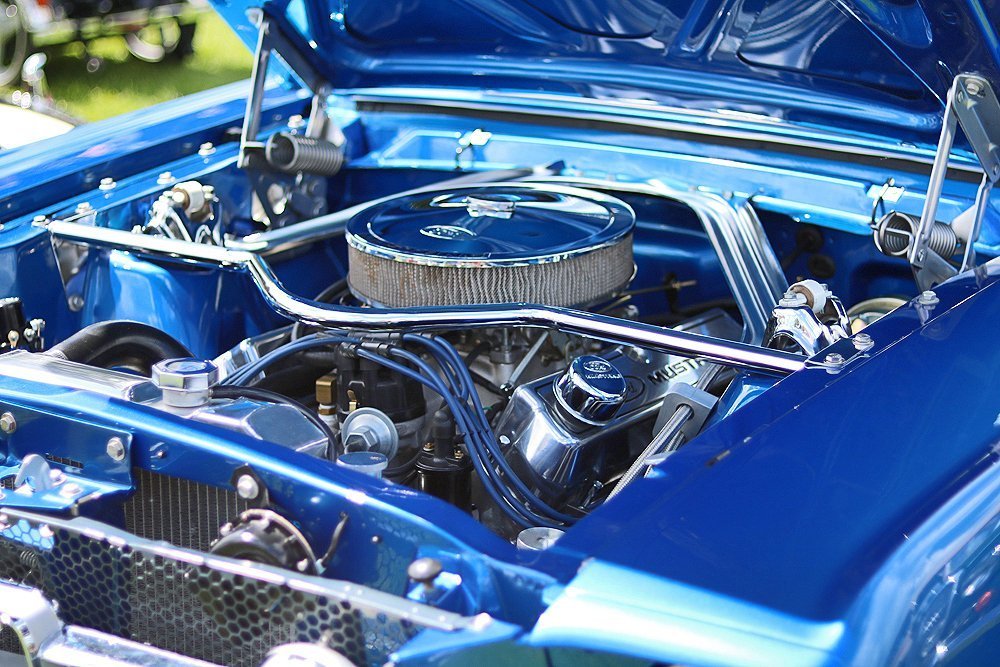 A sea of blue and chrome – the space under the bonnet of this Mustang is a mecca of perfectly-polished chrome.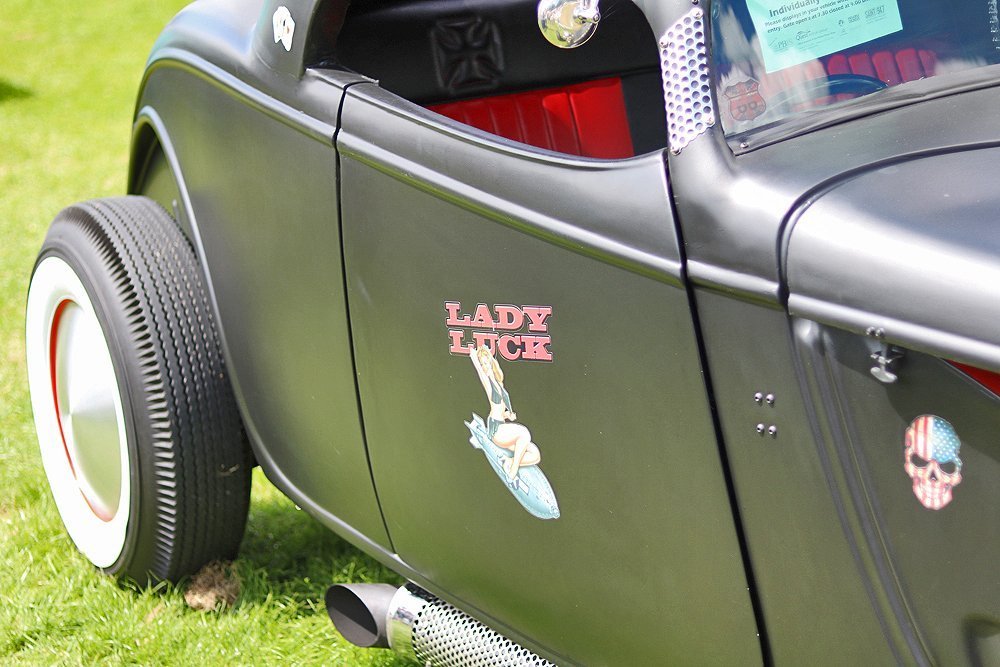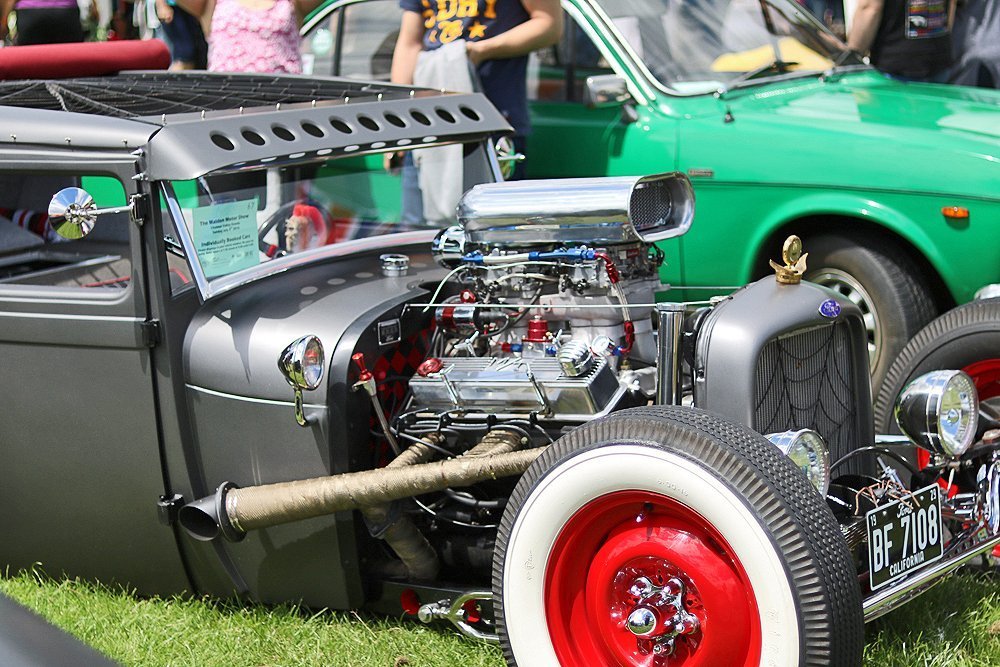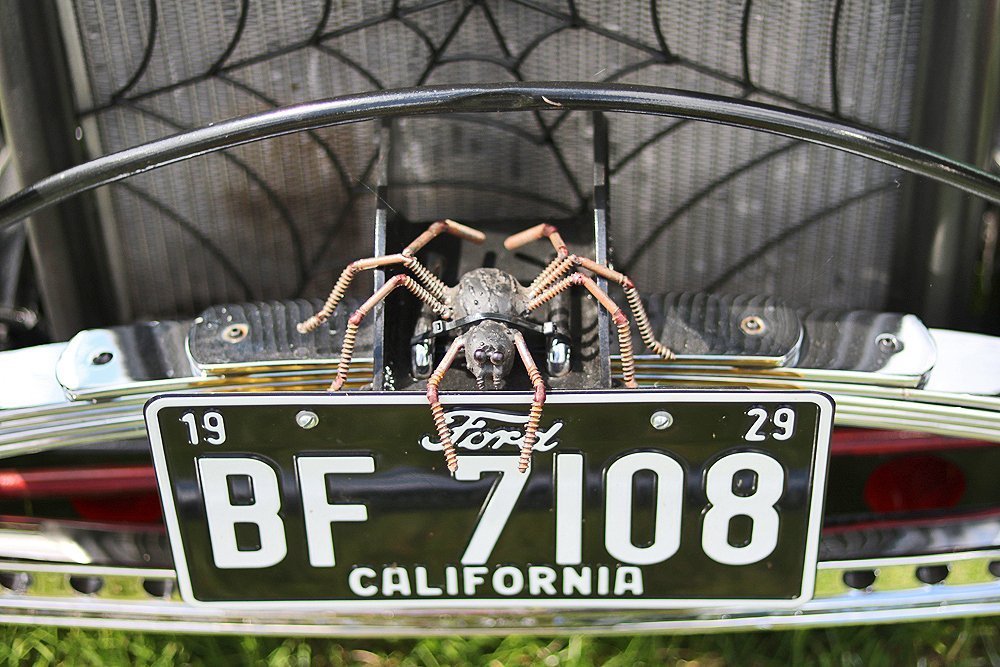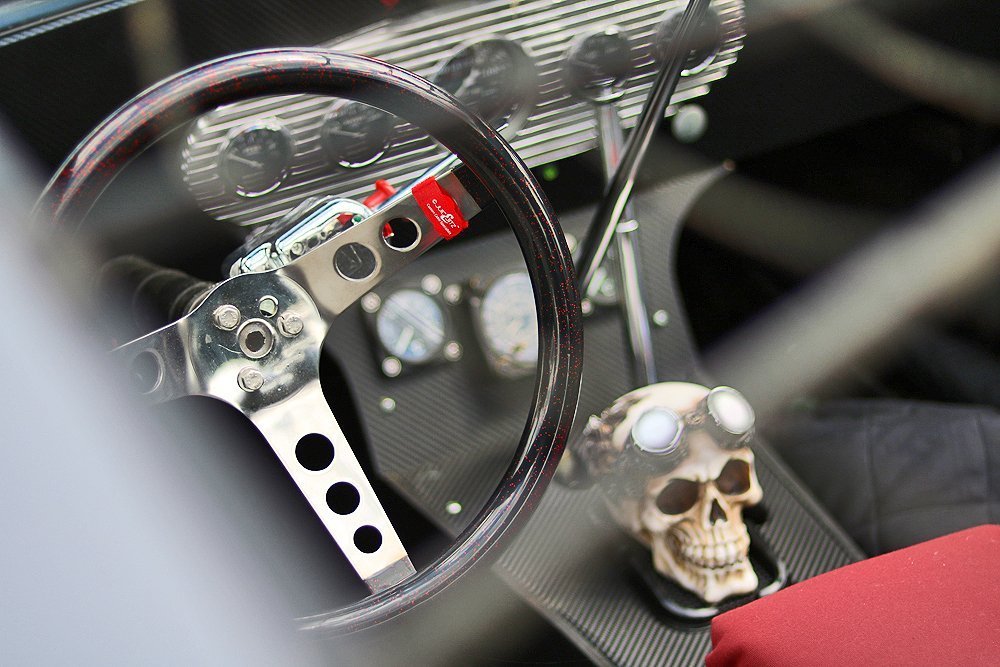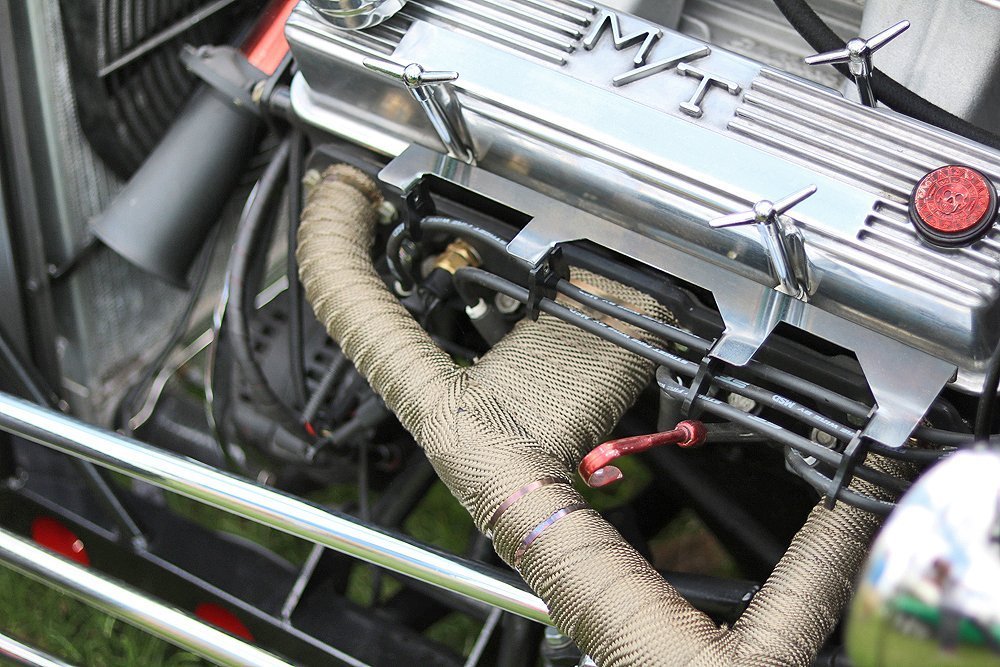 A beastly-looking Model A rat-rod rocked up with an absolute arsenal of subtle details and neat twists – seeing this really blew the cobwebs away! (we couldn't resist).