Few other alloy wheel makers can claim to have played as significant a role within the global wheel market as Wolfrace, and it's something we've been striving to do ever since we launched our first wheel, the Slot Mag, way back in 1971. The four decades since have seen us design and market some of the most iconic and recognisable wheel designs around, plus undertake specialist design tasks for some of the largest OEM concerns around, including Ford, Range Rover and, back in the '70s, Reliant. With this in mind, we've put together a short rundown of the wheels we consider to be the most important and most significant in our long history.
1) Slot Mag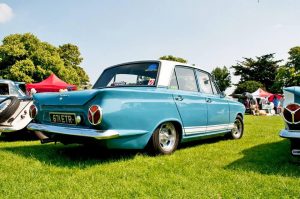 Our most iconic wheel, one that's come to be associated with the glory days of custom car culture in the late '70s and early '80s, and a design that's so popular that we've even re-invented and re-listed it on our website! The Slot Mag's unique appearance has probably played a big role in its enduring success and popularity, with the original's strong, five-spoke design allowing it to work on pretty much anything and everything.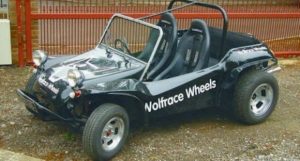 Another key reason for the slot's massive sales success is down to the fact that we've never been shy about offering it in a vast range of sizes and offsets, the latter a key factor in the 1970s and the reason why the wheel was so often seen fitted to comically wide Escorts, Bedford CFs and jacked-up Vivas! The style of over the top personalisation that was such a fixture of that period might now be somewhat out of fashion (and that's putting it mildly), but the Slot Mag has remained a genuinely cool automotive icon. Now, where did we leave those flares, rear screen louvres and faux orange air fresheners…?
2) Voodoo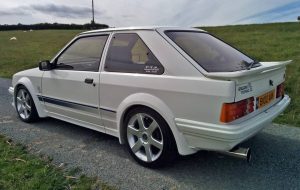 Proving that we've always had a knack for identifying the whims and trends that make up the global car scene, the Voodoo was a hugely popular design throughout the 1990s and into the early part of the 21st century. Flat-faced and subtly menacing, the Voodoo's real skill was its ability to lend any car it was fitted to a shot of slab-sided cool, so it isn't really too surprising that it was often seen bolted to Sierra Cosworths and Cavalier Turbos – big saloons with massive presence demand suitably imposing looking wheels!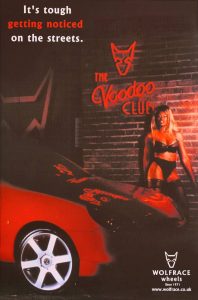 The Voodoo is another of those wheels that stubbornly refuses to date or look out of place, and it really does look every bit as contemporary now as it did the day it was launched, a good twenty years ago. One that we might consider putting back into production? Who knows…
3) Assassin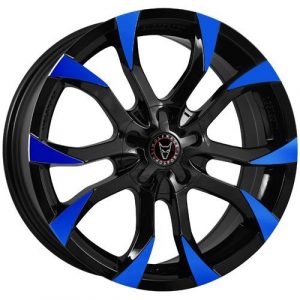 Easily one of our most popular current wheels, the Assassin pays homage to the stunning alloy designs favoured by some of Germany's largest and most influential car makers, and the result is an alloy that looks far larger than it actually is. Its-split spoke design means that the Assassin is every bit as suited for fitment to all manner of cars, German in origin or otherwise. It's also a wheel that underscores our knack for designing and selling genuinely exciting alloy wheels. The Assassin can be ordered in a staggering variety of fitments, sizes, offsets and finishes, meaning you'll have no trouble getting a set that looks perfect on your particular car.
4) Sonic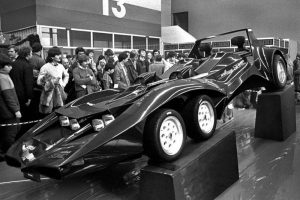 The Pepper pot style of alloy wheel was staggeringly popular throughout the '80s, so much so that Ford opted to fit this distinctive alloy to its debut hot hatch, the XR2. The success of the XR2 and the rising popularity of its wheels inspired us to build a demo car to best display our own offering, the visually very similar Sonic. We entrusted the project to Nick Butler, an ex-aero engineer for Hawker and a man with a proven track record for producing suitably extreme cars (and jets – he had a hand in developing the Hunter!)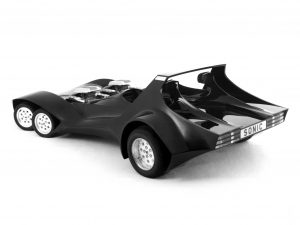 The Sonic was very much a product of its time, the early '80s, so of course swooping, wedge-tastic styling was the order of the day, along with specially made Sonic split-rims, and a surprisingly subtle graphics pack. Power came from a pair of carefully strung together Rover V8s controlled by a trick drive-by-wire system, while a space-frame chassis and Jaguar running gear meant that it wasn't just powerful, it could actually handle!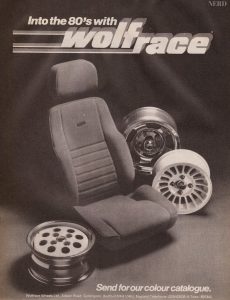 The Sonic certainly did a superb job of drumming up interest in what was then a new and somewhat divisive style of alloy wheel, and we're happy to report that it survives to this day, even selling for £18,100 last year.
5) Pro Lite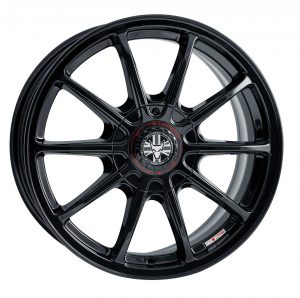 Lightweight, motorsport-inspired wheels have never been more popular, and our addition to this hotly contested marketplace is the Pro Lite, a wheel that manages to blend extreme strength with, you guessed it, light weight. It's a wheel we've been working on for some time now, and the upshot is an alloy that's able perform every bit as effectively out on track as it is on the morning commute.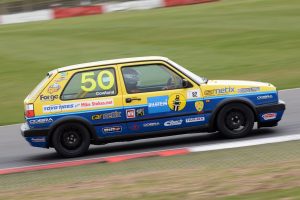 Like many track-inspired and focussed alloys, the Pro Lite is simplicity personified, with a timeless, 10-spoke design that can't help but call to mind images of classic track action. Looks aside, all wheels within the Pro Lite range are light – the lightest tipping the scales at a mere 7.1kg, and all have been developed in conjunction with various motorsport outfits currently competing within the UK.
6) Wolfrace Aero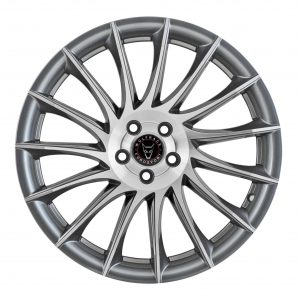 The market for 'turbine' style alloy wheels has never been stronger, with a number of high profile (and indeed highly respected) OEMs having opted to fit their cars with them as standard. Wolfrace has been quick to respond to the market's demand for wheels of this nature, and its latest offering, the Aero, looks set to be a big hit, particularly among those fortunate enough to own big, imposing saloons.
The Aero is dominated by its iconic multi-spoke design, one that can't help but look like it's moving at speed even when it's stationary! This appearance is reinforced by the concave profile, a feature that adds depth and makes the Aero look far wider than it actually is, in turn allowing it to fill even the most cavernous of wheel arches. The aero can even be had in a choice of finishes, including gloss black with polished spoke faces, satin titanium with polished spoke faces, and both add further depth to what is inarguably a stunning looking alloy.

As is the case with the vast majority of Wolfrace offerings, the Aero can be had in a wide selection of PCDs: 5×100, 5×108, 5×112, 5×114.3 and 5×120, with specialist, high weight load fitments for commercial applications. Last but not least, the Aero can be ordered in either 8.5×18in and 8.5×20in, so there's almost certain be a size and fitment to suit your specific make and model of car.
What do you think? Which is your favourite? And which styles did we miss?