Fashion is famously fickle, and nowhere does this ring truer than when discussing automotive trends. Yesterday's hottest modification in the world can become an almighty fashion faux-pas seemingly overnight, and no one era demonstrates this to quite the same degree as the infamous 'Max Power Era.' Quite when it started is open to interpretation (remember Max Power began in the early '90s and was originally a tuning bible), but by 2006 the scene that had built up around extreme bodykits and massive wheels was simply too big, too over the top and too extreme to be taken seriously, and it collapsed in on itself rapidly.
One thing that links every car on this list are Wolfrace wheels, specifically the Wolfrace Voodoo. The Voodoo is one of those rare designs that looks right at home on any car it's inflatable water slide bolted to, and this is down to its simple, aggressively spoked design. It just goes to show that it's true, genuine class doesn't age, it just gets better with time!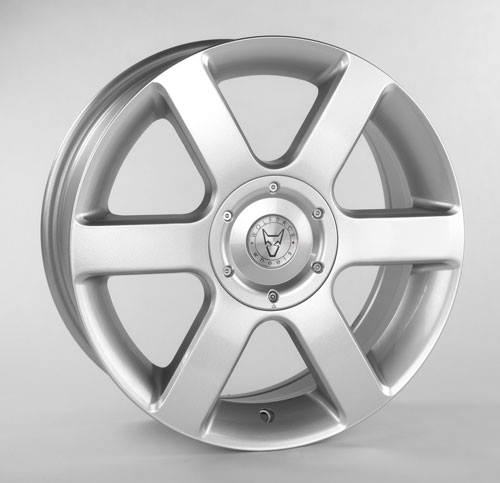 Whatever you make of the automotive creations that came to define car modifying at the turn of the millennium, there's no doubt that it inspired a generation of car fans to pick up their tools and get creating, and there were a number of cars that they tended to focus on. This then is our rundown of the 10 Most Iconic Max Power Era Cars.
1) Vauxhall Nova SR/GTE/GSI
This is probably the car that the average man or woman in the street thinks of when asked about Max Power or Fast Car, and that's because the Nova's accessibility (they really were everywhere at the turn of the century) meant that it was many people's first car, and therefore their first modified car. Those infamous box arches posed something of a problem for anyone intent on fitting large wheels (the Nova had an ET of 49) but that didn't stop people hüpfburg kaufen trying, and it didn't take so long for magazine features on Novas with 19in wheels (and very little OE arch remaining) to start appearing.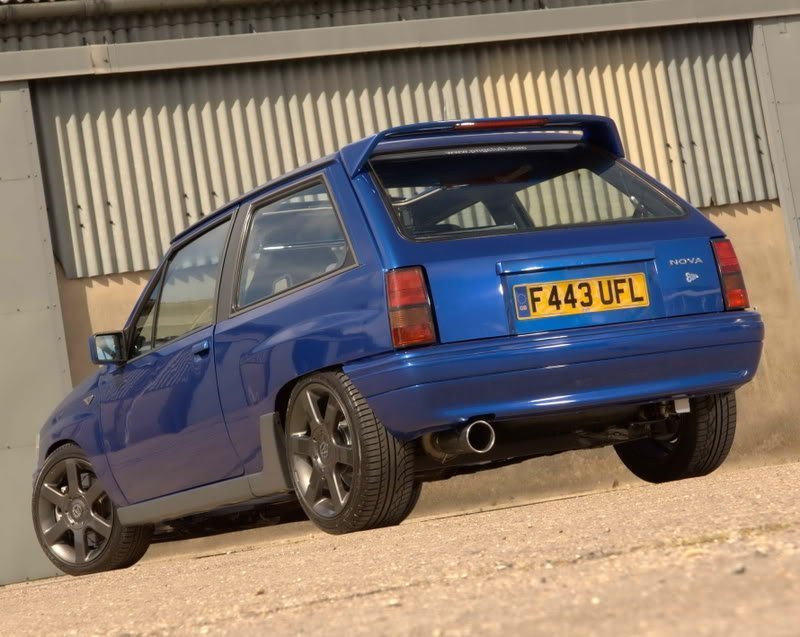 2) Ford Sierra RS Cosworth
The Sierra Cosworth came to dominate '80s touring car racing so completely that the rules were pretty much changed to make it obsolete, but it was in the 1990s that it really came of age, certainly from a tuning point of view. The Cosworth 2.0 YB which lurked at its heart had been developed to produce well over 500bhp in racing applications, so it wasn't hard for tuners to extract even more from it. Far, far more in fact, and by the end of the decade there were a number of 'Cossies' knocking on the door of 800bhp. Nowadays the Sierra Cosworth is a fully paid up modern classic with a price tag to match, but 20 years ago it was seriously attainable, so much so that it became the default working class supercar, a bedroom poster icon and just about the king of any cruise in the land.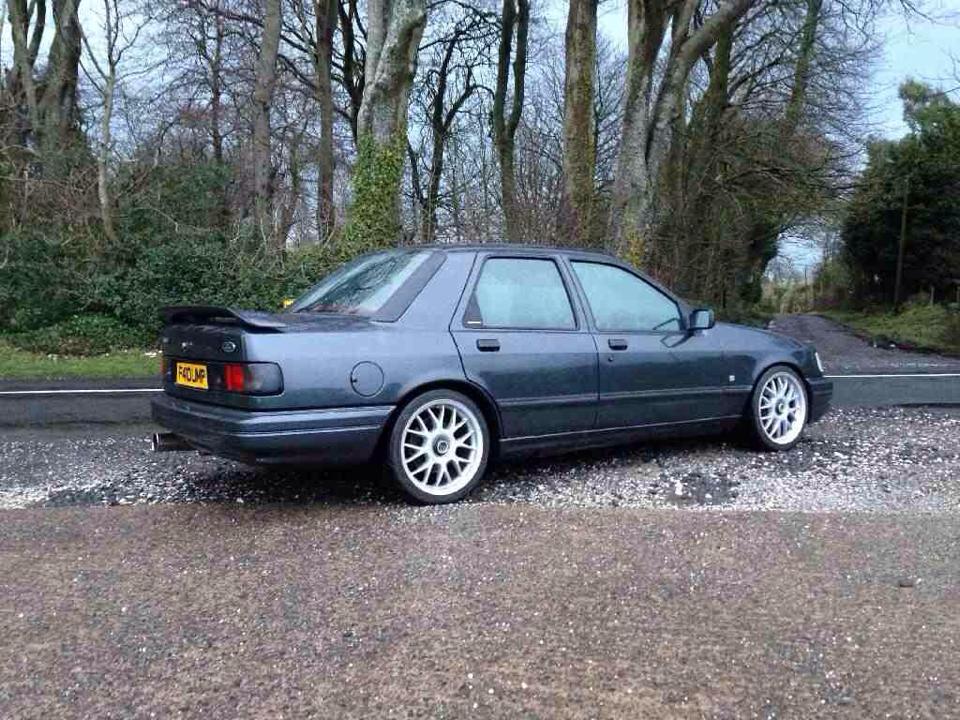 3) Subaru Impreza
It's all too easy to forget that performance Japanese cars were something of a rarity in the early '90s, and the modified landscape was largely dominated by British and European offerings. The Impreza changed all that at a stroke, bringing World Rally stage-smashing, four-wheel drive performance to the masses, all accompanied by its instantly recognisable flat-four burble! The UK's grey import market flourished in line with the Impreza's rally success, and it wasn't long before Classic Imprezas were being brought over from their native land by the boat load.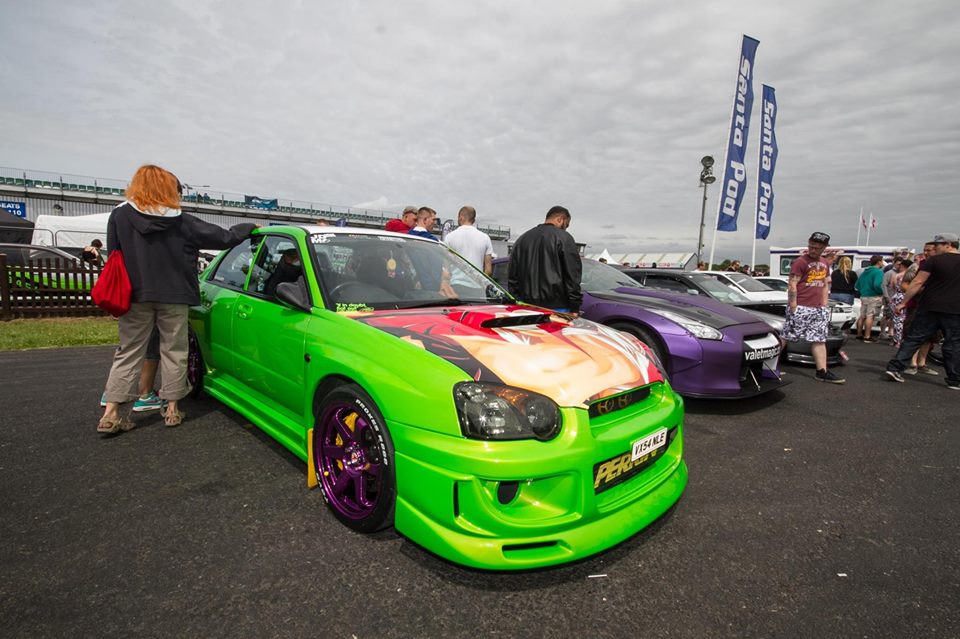 4) Nissan Skyline GT-R
In common with the Subaru Impreza mentioned above, the Nissan Skyline was a massive break from the past as far as most UK modifiers were concerned. It didn't matter whether you had an R32, R33 or (if you had especially deep pockets) and R34, all Skylines were stuffed with enough trick technology to bouncy castle make your average Nova owner weep with envy. It wasn't for nothing that the Skyline was adopted as the dream car of 'the Playstation Generation!' Nissan's technological tour de force wasn't merely controlled by cutting edge computer systems, it was four-wheel drive and powered by one of the most iconic mass-market engines of all time, the thundering RB26DETT.
5) Renault 5 GT Turbo
There are a number of reasons why you don't see many Renault 5GT Turbos any more: their age certainly plays a part (they were getting on a bit at the peak of the Max Power era), their somewhat flimsy build was another, but the big reason was probably their turbocharged Cléon 1.4 pushrod engine. A solid if basic design, the 5's boosted baby engine soon began to suffer at the hands of less mechanically minded modifiers, individuals that couldn't resist the urge to wind up the boost and hope for the best. The result was all too often a notable but brief hike in performance, followed by a detonated engine. Still, the Renault 5 GT Turbo will surely go down as one of the greatest hot hatches of the period.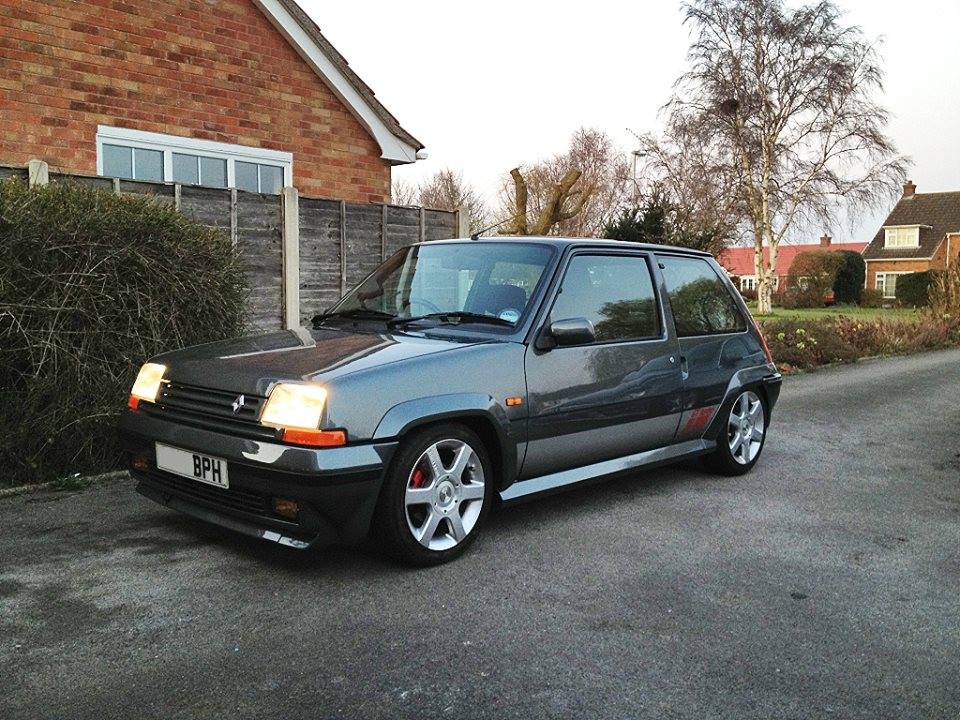 6) VW Golf Mk2 GTI
In line with many of the cars on the list, the Mk2 GTI is now very much an up and coming classic car in its own right, but this wasn't the case when Max Power was at its peak. Back then all Mk2 Golf GTIs, big and small bumpered, 8v and 16v variants, were affordable and attainable performance offerings with a cult following. The Mk2 Golf seemed to enter this scene at about the same time as the VAGroup 20v came to the fore, and 1.8T-powered examples were always a popular addition to cruises and car meets the length and breadth of the land. Us? We'd take one in pastel blue with big bumpers, headlight 'eyebrows' and Wolfrace Voodoos – pure, '90s perfection.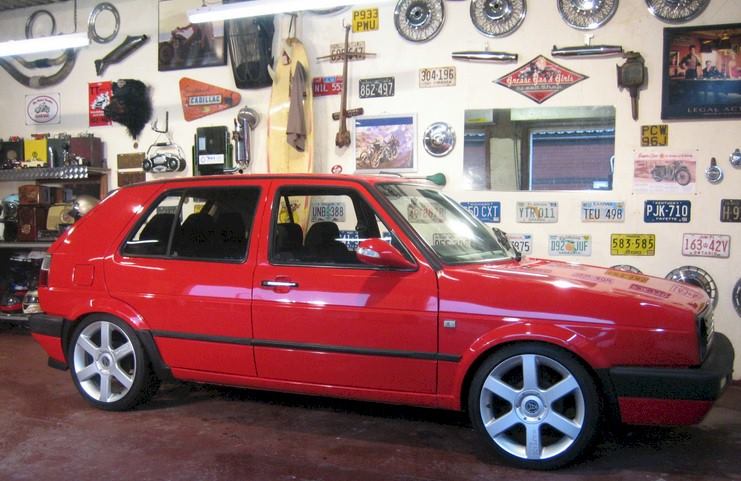 7) Citroen Saxo VTS/VTR
You could make a strong argument for the Citroen Saxo taking over from the Nova in terms of most modifiers 'debut act,' and it did so for many of the same reasons: it was affordable, easy to find, relatively quick and could be totally transformed by a staggering variety of body modifications. The Saxo was the entry level car about the time that the scene underpinning Max Power began to crumble under its own weight, which meant that it bore the brunt of the criticisms thrown at the scene and car culture in general. We think that's unfair, the Saxo was a good car in its own right and could certainly be made to look spectacular by careful use of aftermarket gear.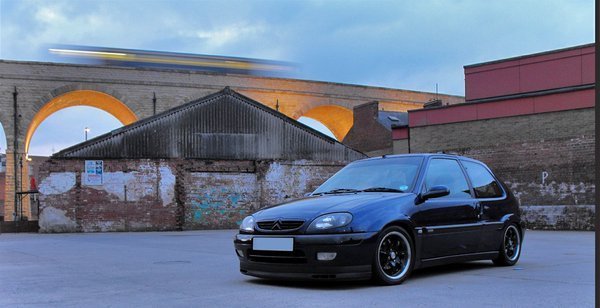 8) Peugeot 205 GTI
If there's one thread that connects the majority of Max Power projects, it's access to excellent hot hatches. The folk that made up the scene probably didn't realise it at the time, but their cars really were the cream of the hot hatch genre and the 205GTi was easily one of the best of the best. It might seem hard to believe now that both 1.6 and 1.9-engined variants of France's premier hot hatch are changing hands for 5-figure sums, but the 205GTi was much the same as the Golf; cheap, tunable and an entry level performance offering. The 205's keen handling and zippy performance 'right out of the box' didn't prevent owners from letting their imaginations run wild however, hence the number of examples sporting extreme bodykits and ill advised spoilers.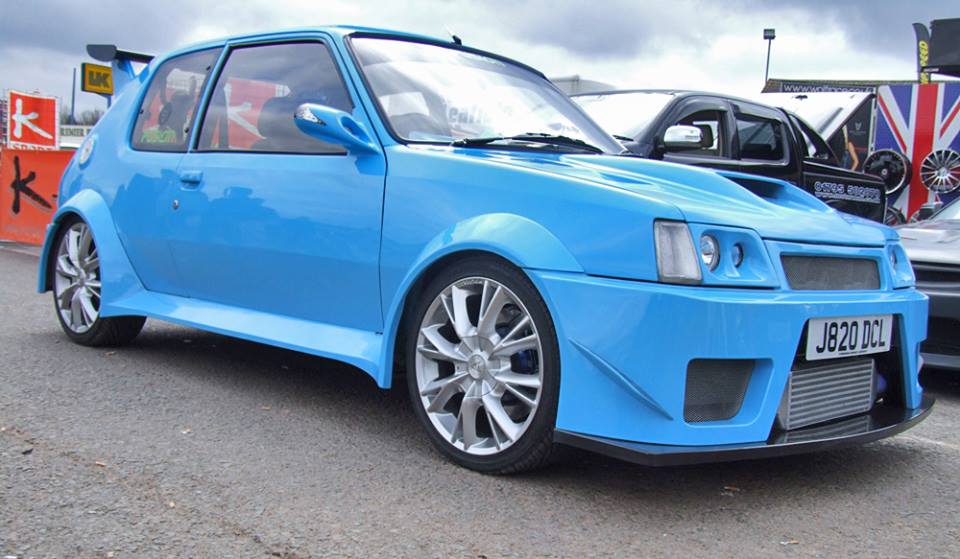 9) Ford RS Turbo S1/S2
Much like it is now, the UK's car scene was a fairly tribal affair throughout the '90, and one of the biggest divisions was between Dagenham and Luton, Ford and Vauxhall and most acutely, Escort RS Turbo and Astra GTE 16v. Both had their devotees but it's probably fair to say that it was the Escort that came to encapsulate the community, and that probably had a lot to do with the amount that could be wrung from its boosted 1.6 CVH engine.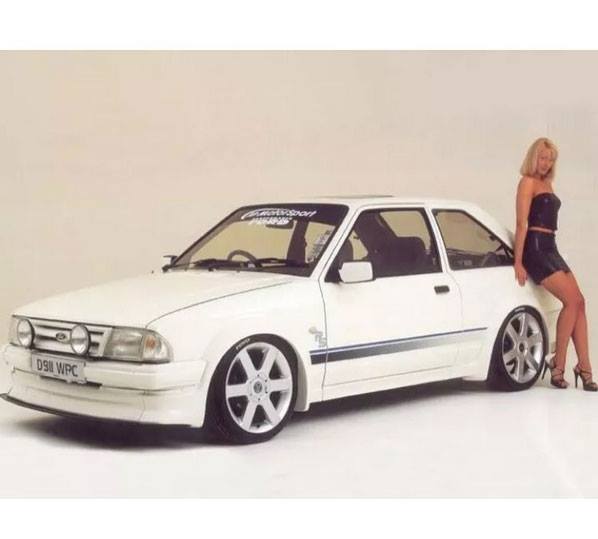 10) Vauxhall Astra GTE 16v
Well we couldn't have the Escort and not include its arch rival now, could we? The Mk2 Astra GTE 16v was nothing short of a revelation when launched in 1988, its barking, naturally aspirated performance meaning it instantly became the car to beat when it came to sheer brawn. The Astra's engine, the 20XE 'Redtop,' really was key to its performance: 150bhp, 16vs and eager, instant 'shove' made for some serious pub bragging rights in the 1990s, and there was way, way more available through the aftermarket.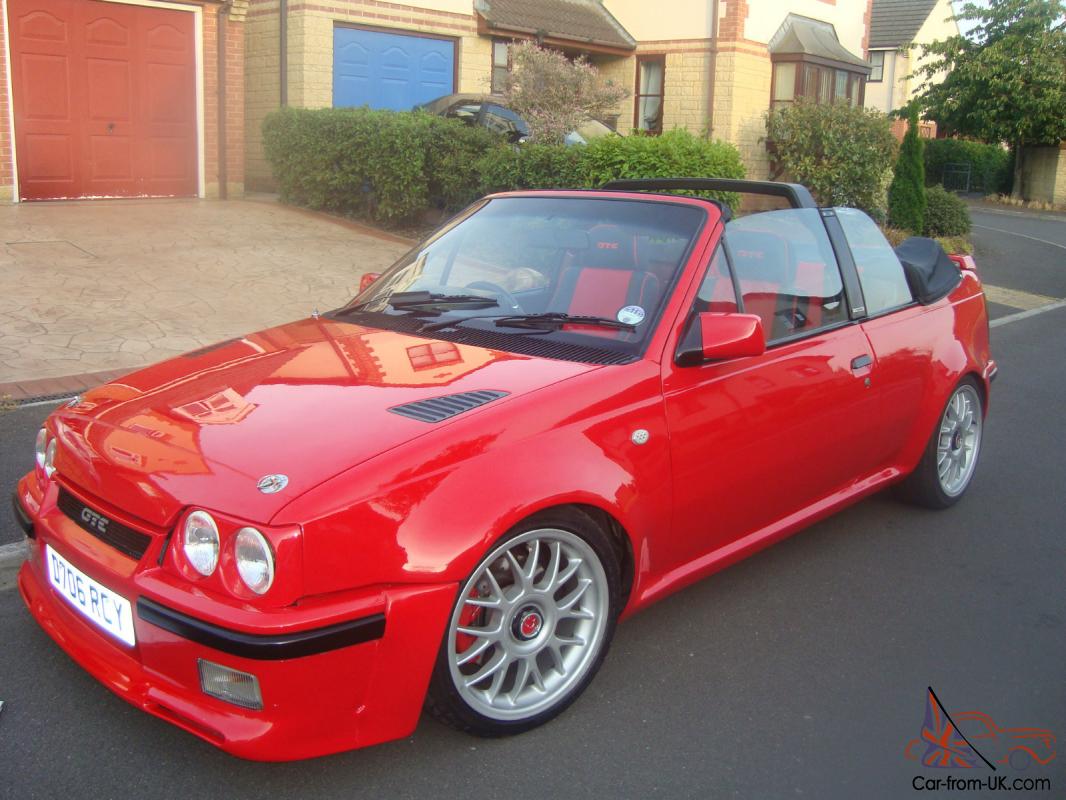 Are you lucky enough to still own one of these classic hot hatch icons? Did you have the foresight to hang onto one and stash it away safely? Then great news all round, as the Wolfrace GB range is still stuffed full innovative alloy wheel designs, many of which will look right at home peeking out from under the arches of the cars above. Click through to see the whole range: www.wolfrace.com