Only one thing is constant in the fast-paced world of aftermarket wheels, and that's that standing still is simply not an option, hence why Wolfrace, easily the UK's longest standing wheel manufacturer, has taken the wraps of its 2017 brochure. A more nuanced and valuable offering than the catalogues offered by many of our rivals, the 2017 Wolfrace alloy wheels catalogue is the place to find out about our long standing commitment to innovative design and manufacturing methods, as well as our extensive sub-ranges of alloy wheels for a massive variety of vehicles. It's a must-read for anyone seeking to give their pride and joy a visual refresh before the start of the 2017 show season.
It goes without saying that most of the 2017 brochure is dedicated to showcasing the Wolfrace range in its entirety, and this goes some way towards explaining its sheer size! So comprehensively massive is the range that we've opted to cherry-pick some of our favourite designs, the ones that sell like the proverbial hot cakes, and a selection of our upcoming releases. So sit back, get a cup of tea and start browsing!
The brochure opens with a detailed section which highlights our online fitment guide, a significant sector of the website which enables would-be buyers to purchase in complete confidence. It effectively removes all the guesswork associated with buying alloys, with clearly labeled fields enabling customers to input detail of their specific made and model of car, before displaying all suitable wheels within the Wolfrace range. No more worrying about PCDs, offsets and sizes, just a clear and simple rundown of alloys which are guaranteed to fit. Try it for yourself: https://www.wolfrace.com/fitmentguide/
First up, the Wolfrace Eurosport line, one stuffed with classic designs like the ever-popular Assassin GT, Assassin, Turismo, JDM and Munich, the latter now available in an all new finish – Urban Camo. Not only are these wheels strong sellers, they're available in a multitude of sizes, fitments and offsets, meaning that there's every chance that you'll be able to find a design that you love yet also fits perfectly, right out of the box. The Eurosport range will also be home to an all new design in 2017, the Stuttgart. A striking looking wheel, the Stuttgart will look right at home on big, executive saloons and can be ordered in a variety of different finishes.
The Eurosport line is home to some of our most popular commercial applications, wheels designed for vans and busses like the Vauxhall Vivaro, Mercedes Sprinter, Ford Transit and VW T6, all with appropriately high load ratings. Here too you'll find all new designs, namely the Evoke X. Also available in 'regular' road car form (see below), the Evoke X boasts a jaw-dropping appearance with a unique design that manages to be both concave and convex – just check out its spokes to see what we mean. The 'X' variant has been developed exclusively for the Mercedes Sprinter.
The Trackready is dedicated to one of the most popular Wolfrace offerings of recent times, the Pro-Lite, a race inspired offering which blends lightweight with extreme strength. It can be had in either road or racing configurations, and will look right at home on club motorsport weapons and track day hot hatches.
Also new for this year is the Explorer range, a suitably named line of wheels developed exclusively for off-roaders, four-wheel drives and pickups. The range consists of the Wildtrek, Dakar and Kalahari, available in a selection of appropriate sizes and fitments, and with offsets intended to make them easier to fit to those vehicles with oversized, aftermarket arch-extensions. All three Explorer wheels will look superb bolted to muddy Defenders, hard-as-nails Hiluxes and rough and tough Land Cruisers.
The new brochure also contains details of all the wheels within the Wolfrace GB and Wolf Design ranges, the former brimming with wheels intended to ape those of high-end OEMs, plus a smattering of timeless Wolfrace-penned classics like the Norano and the Milano. The Wolf Design lineup includes a number of wheels intended for premium vehicles, namely executive saloons and SUVs, and this is reflected in its size range – 18in, right up to a massive 22in!
We work hard to ensure that our wheels can be had in a massive array of different fitments in order to keep you, the customer, happy, but there's always another option if the alloy you desire can't be had in a suitable PCD, Wolfrace Custom Drilling. As the name suggests, Wolfrace Custom Drilling allows us to use our industry leading CNC machine to drill blank wheels to custom stud patterns and centre bores, giving you huge scope for fitting almost any wheel within our range.
We've never been shy about partnering with fellow wheel-makers from further afield, hence why the 2017 catalogue contains select offerings from a number of firms we're UK distributors for; Alutec, ATS (including the iconic Cup), and Carre. It means that there's more choice than ever before, and also that you can buy in complete confidence, safe in the knowledge that all three brands are Wolfrace approved.
Finally, we'd like to take the opportunity to throw the spotlight on a selection of our favourite wheel ranges and designs, some new, some firm favourites.
The Wolfrace Commercial range – proof that we really do cater to van and bus owners in a massive way.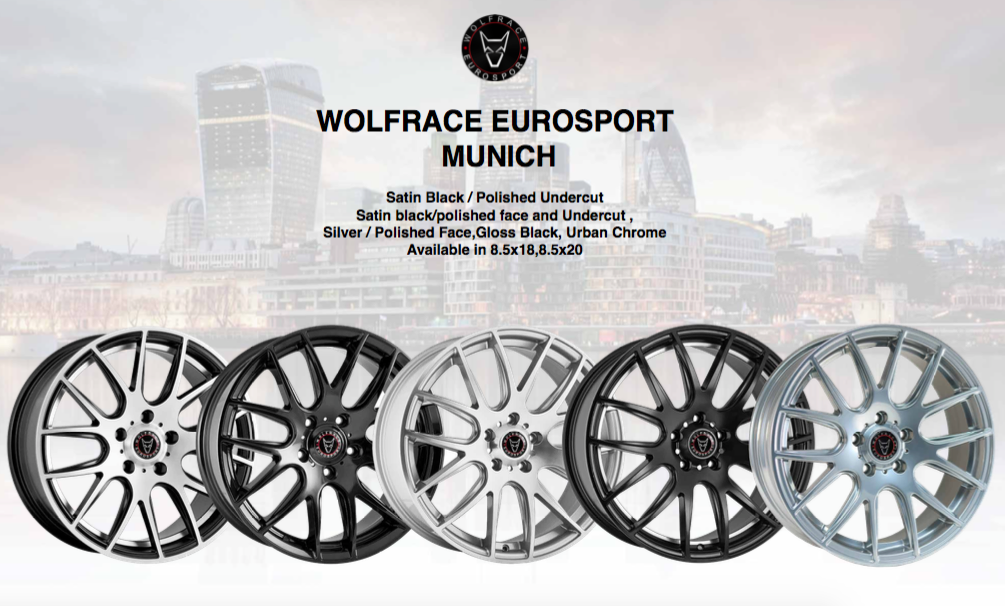 Wolfrace Eurosport Munich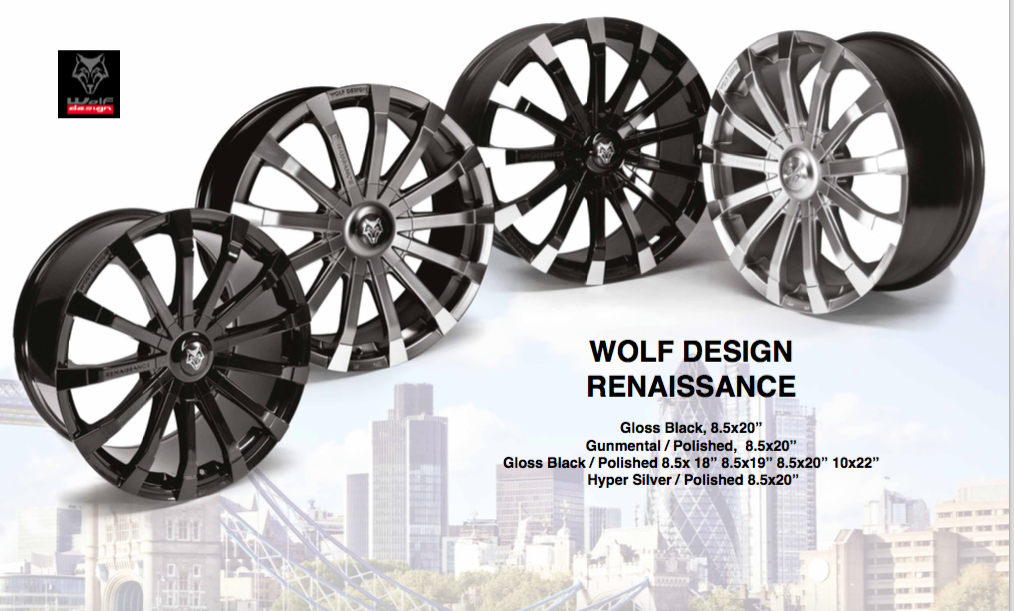 Wolf Design Renaissance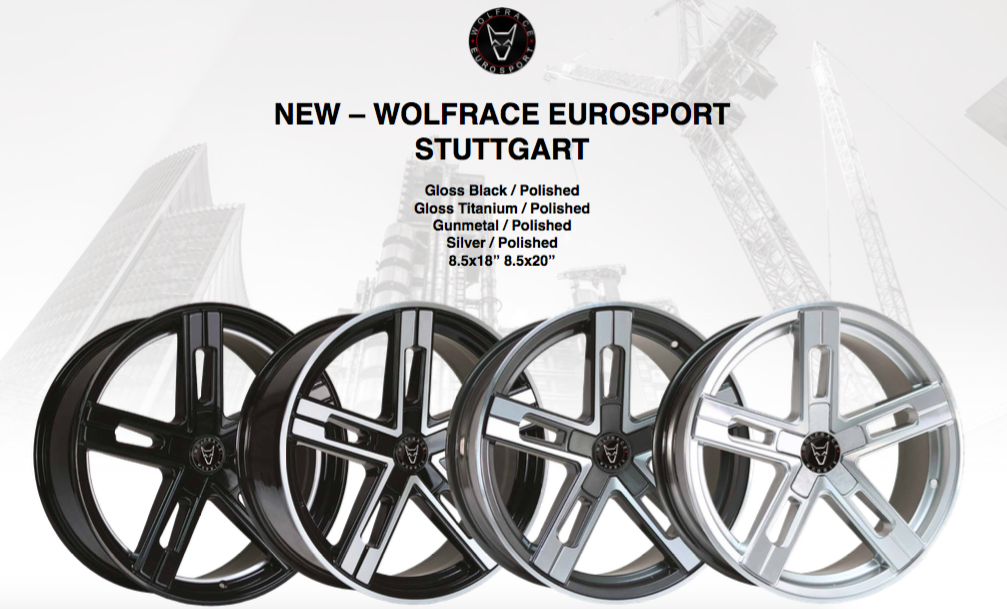 Wolfrace Eurosport Stuttgart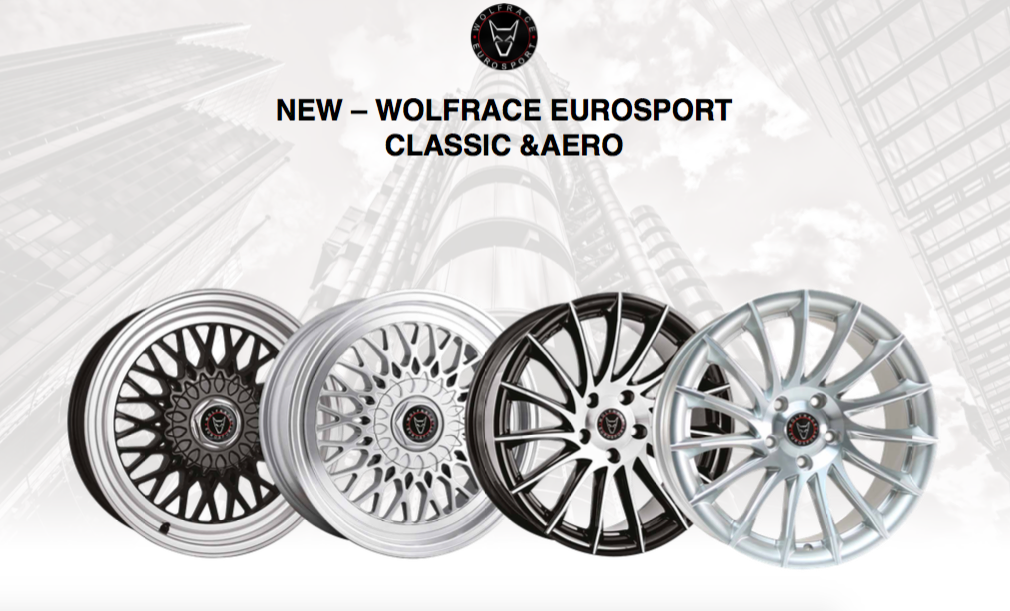 Wolfrace Eurosport, Classic & Aero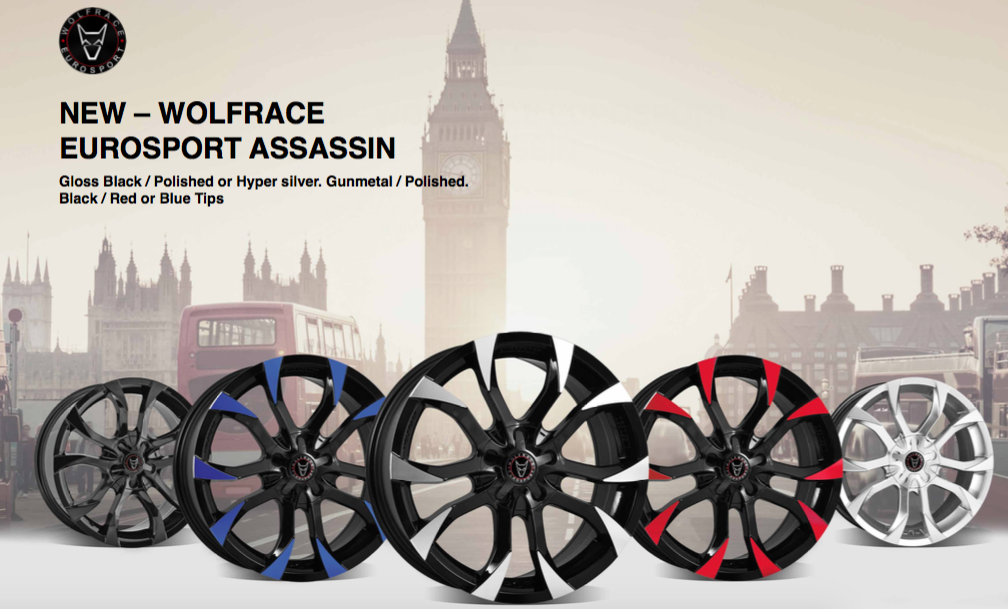 Wolfrace Eurosport Assassin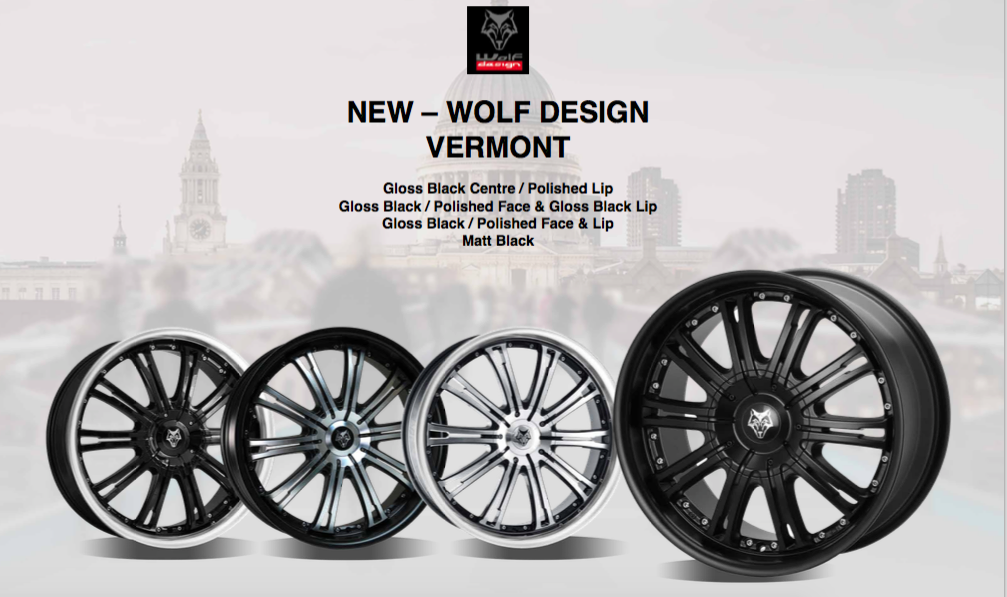 Wolf Design Vermont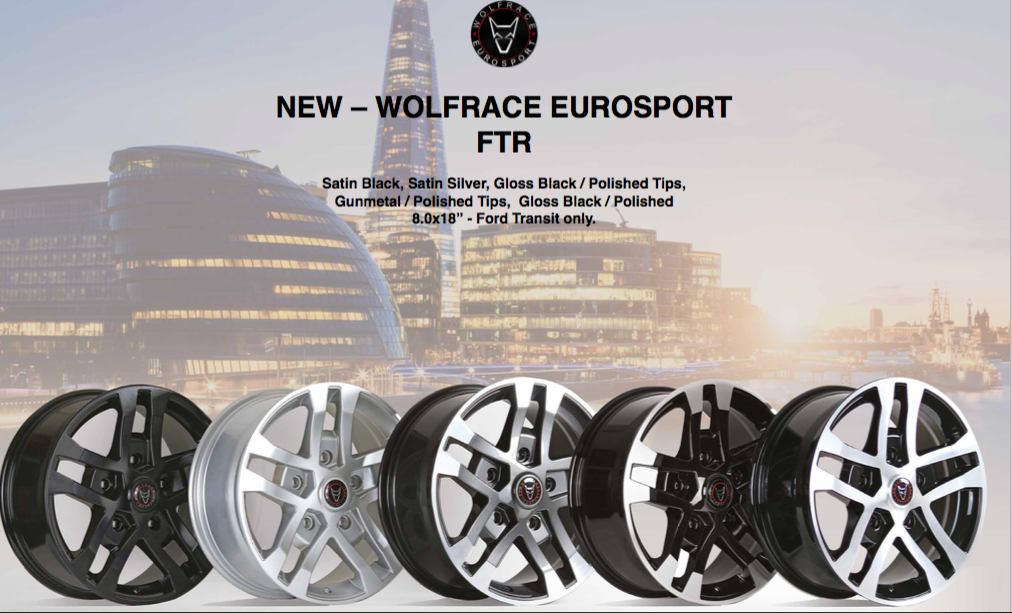 Wolfrace Eurosport FTR
Download the Wolfrace 2017 brochure by heading to our website: www.wolfrace.com