The success of the Eurosport Stuttgart has presented Wolfrace and its engineering team with an interesting dilemma – how to go about reinventing one of their most popular wheels without spoiling or otherwise unduly changing its appearance. As far as dilemmas go it's certainly a nice one to have, though not quite as nice as the solution Wolfrace has actually come up with, the Stuttgart Ultra Concave. It's a unique looking wheel and one which can now be ordered at a significantly reduced price, perfect for VW T5 and T6 owners seeking to make an automotive statement.
The Ultra Concave Stuttgart manages something really rather tricky, working with the styling traits which made the original such a hit to create a wheel that's far more aggressive and better suited to fitment to larger vehicles, and all without diluting what made the original so special. Indeed, Wolfrace has now devised a special variant of the Stuttgart intended solely for the ever popular VW T5 and T6 series of vans, busses and campers, all of which have been popular amongst the gonfiabili per bambini modified car community for years. Evidence of Wolfrace's commitment to model-specific fitments like this isn't hard to see, with T5 and T6 variants of the Ultra Concave Stuttgart sporting an offset of ET25.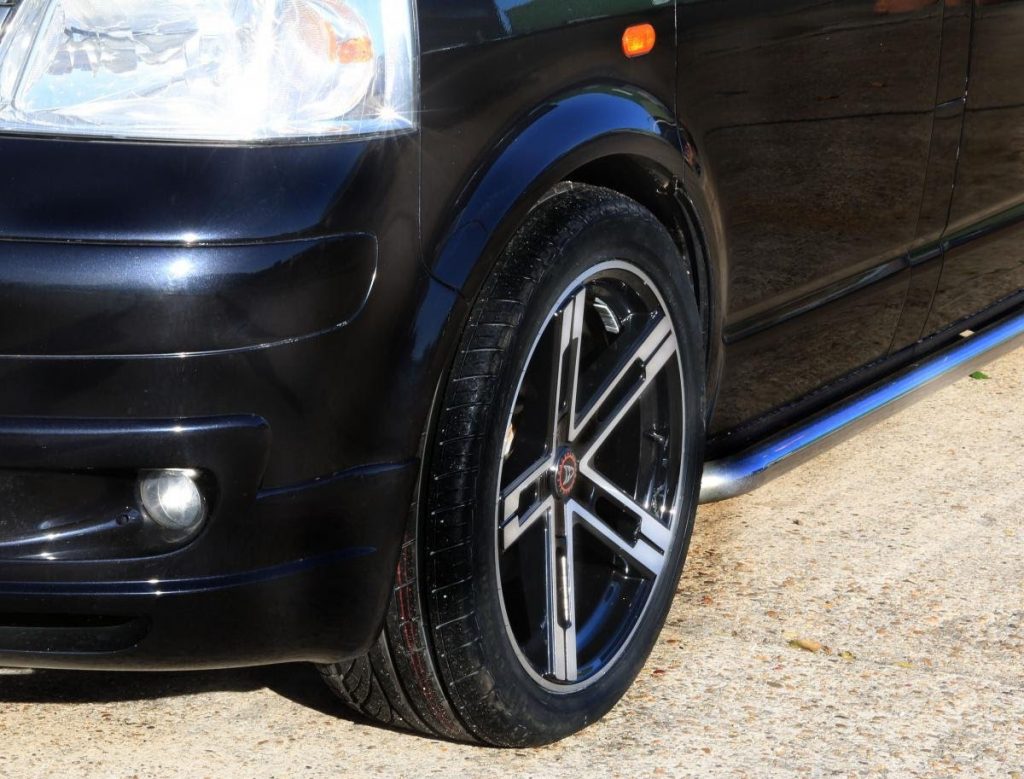 The impact of the Ultra Concave's dished face, its ET25 offset and the supplied spacers is hard to miss, with VW T5s and T6s with the alloys fitted looking far more aggressive thanks to a widened stance. It's a look which can take lots of trial and error to truly perfect in many instances, yet Wolfrace has worked out a way of negating any trial and error or offset-based maths – just invest in a set of Stuttgarts!
As you'd expect given its intended use, the Wolfrace Stuttgart is weight loaded to a hefty 885kg and 1050kg. This reflects the growing trend for modified or otherwise aftermarket styled vans, another sector that Wolfrace is proud to support in a big way. It means that even those planning on using for daily work duties can rest assured that their Stuttgart wheels will be more than up to the task.
Wolfrace has always prided itself on providing its customers a wide selection of finishes, and the Stuttgart is no exception. Would-be buyers can opt to have the Stuttgart in Gloss Black with a Polished face, Gloss Titanium with a Polished face or Silver with a Polished face. All 4 finishes have been selected for their ability to inflatable tent both add depth and road presence, further underscoring the Stuttgart's uniquely aggressive styling.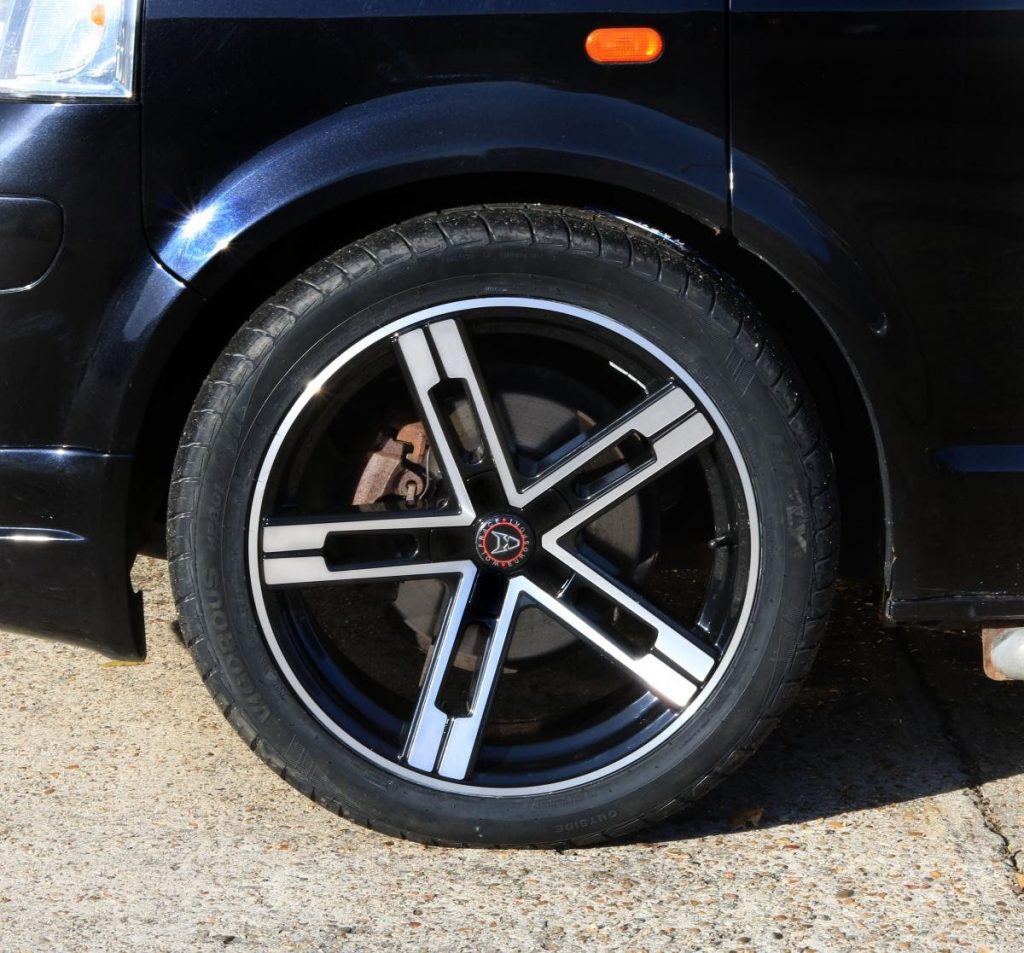 Not only is the Ultra Concave variant of the Stuttgart a stunning bit of kit, it's one which can now be had for far less than you might first think, with the smallest, 18in variants package coming in at a very reasonable £699 – a price that includes fitted 255/45-18 tyres! Those VW owners seeking something a little more striking are equally well covered, with a 20in wheel and tyre package (245/40-20 in this case) for just £799. These prices also include spacers, bolts and carriage, meaning you could have your bus sitting pretty on stunning wheels within days and for a very reasonable sum indeed.
Last but not least, the Stuttgart is also part of Wolfrace's CFC (Complete Fitment Coverage) custom drilling service, a programme made possible by the firm's trio of Computer Numerical Control (CNC) drilling machines. Said CNC machines are nothing if not accurate, able to efficiently drill PCDs, custom offsets, centre bores and spigot ring locations to a fraction of a millimetre in minutes. Each alloy is then extensively tested and inspected, while all stud hole de-burring is carried out by Wolfrace's skilled engineering team by hand, a process which ensures a perfect finish. It means that the Stuttgart is open to all, no matter what they drive.
Eurosport Stuttgart
Size: 8.5×18in, 8.5×20in
Tyre packages available: 255/45/18 and 245/40/20
Finish: Gloss Black/Polished Face, Gloss Titanium/Polished Face, Silver/Polished Face
Click through to learn more or to place an order.