Appearance and light weight are two of the most important things when looking to buy aftermarket alloy wheels, and boy do we know it! Already able to supply an immense selection of wheels from their own range, we can now offers alloys from some of Europe's foremost constructors, including the automotive legends at ATS. Known for its portfolio of motorsport derived alloy wheels, the ATS range is home to the Racelight, a stunning offering now available via the Wolfrace website.
Let's begin with appearances, an area that the Racelight has well covered. Obviously appearances are a very personal thing and what works for one person might not for another, but we feel we're on safe ground when we say that the Racelight is a stunning looking bit of kit. It's a deceptively simple looking design though undoubtedly one which rewards those that take the time to look closely, whereupon its hyper-aggressive 10-spoke face becomes all too apparent. Said spoke design promotes strength and more effective brake cooling, further underscoring this wheel's performance nature and the motorsport origins of its maker.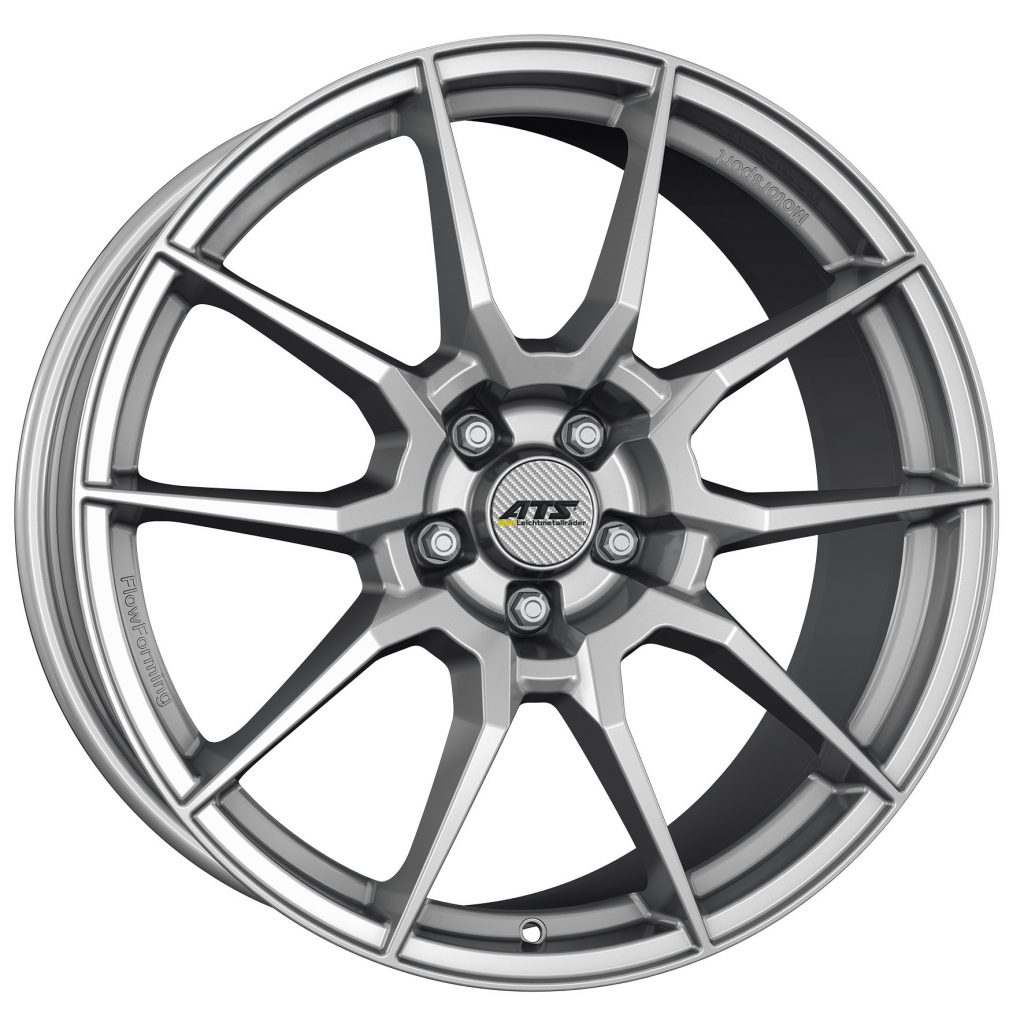 You'll struggle to find a lighter mass-market alloy wheel than the Racelight, hence its name! The wheel's reduced mass equates to a decrease in unsprung weight, i.e. everything carried 'outboard;' suspension, brakes, hubs and wheels. Reducing unsprung weight is one of the best ways of bringing about real improvements in handling. ATS wheels can result in an overall weight reduction of up to 16kg per vehicle, ensuring sharpened handling and, as an added bonus, a reduction in emissions.
ATS manage these remarkable reductions in weight via a unique construction process known as Flowforming. The process sees key areas of the blank cast alloy rims rolled out and compressed, which significantly reduces the amount of cutting or machining required, and in most cases eliminates it completely. Not only does this save time and resources, it enables the walls of wheels like the Racelight to be significantly thinner, reducing the overall mass of the wheel without compromising strength of stability.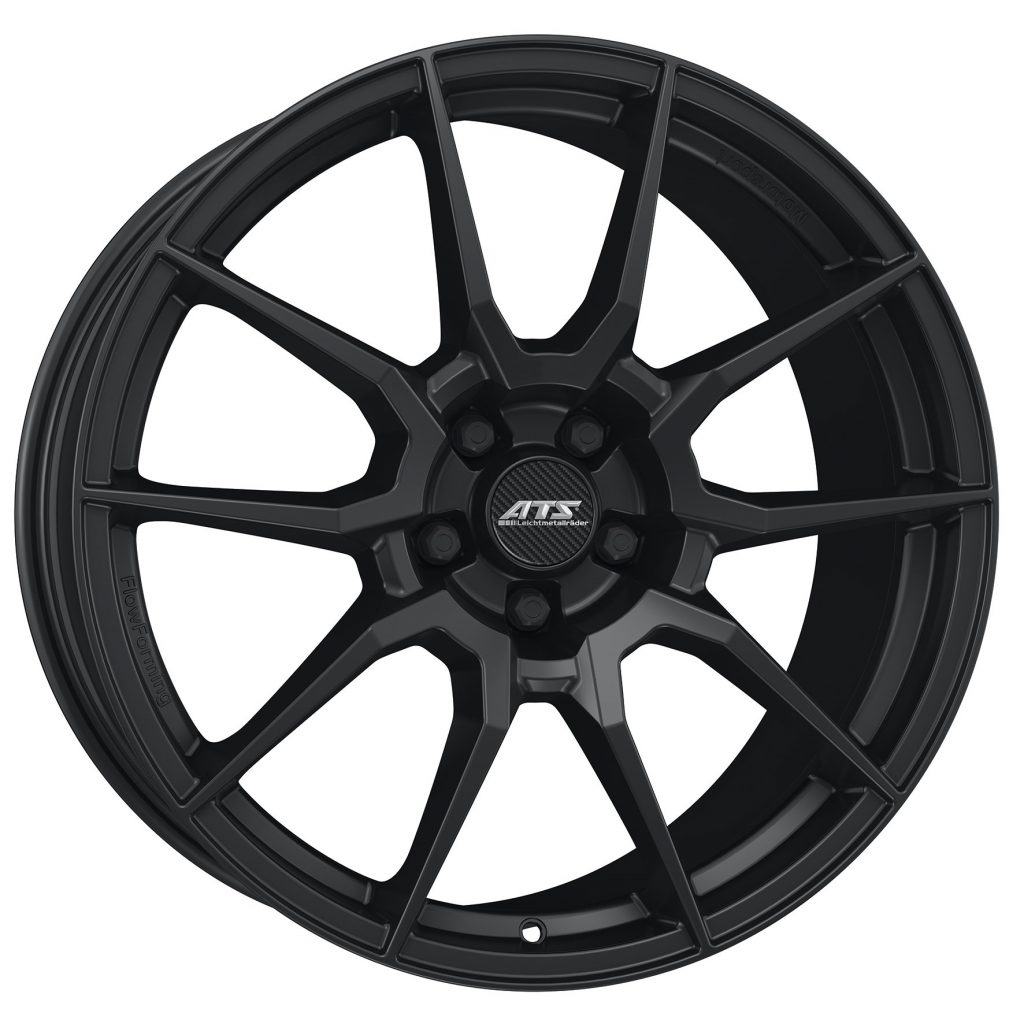 Flowforming is used in conjunction with another automotive industry manufacturing technique, forging. Now ATS is far from alone in employing a forging process to create its alloy offerings, but it is one of the most adept. Forging allows for a higher density of light alloy and therefore greatly increases strength, while also enabling thinner material to be used, again without any loss of stability. Flowforming and forging mean that none of this comes at the expense of overall strength, hence why ATS wheels are such a common site in FIA accredited motorsport series, and also why the Racelight manages to be as tough as it is light.
ATS is a name which should be familiar to many, especially if you've been a part of the modified car world for some time or if you've an interest in motorsport. The German firm has an enviable reputation for producing excellent wheels (including the Cup and Classic, stalwarts of the VW scene), and also for supplying alloys to some of the most hotly contested FIA Championships around, including the DTM, perhaps the most technologically demanding touring car series on the planet. Factor in the ATS F1 team from the early 1980s, and it becomes clear that this is a company with the firmest of grasps on what's required to produce wheels which are both light and strong.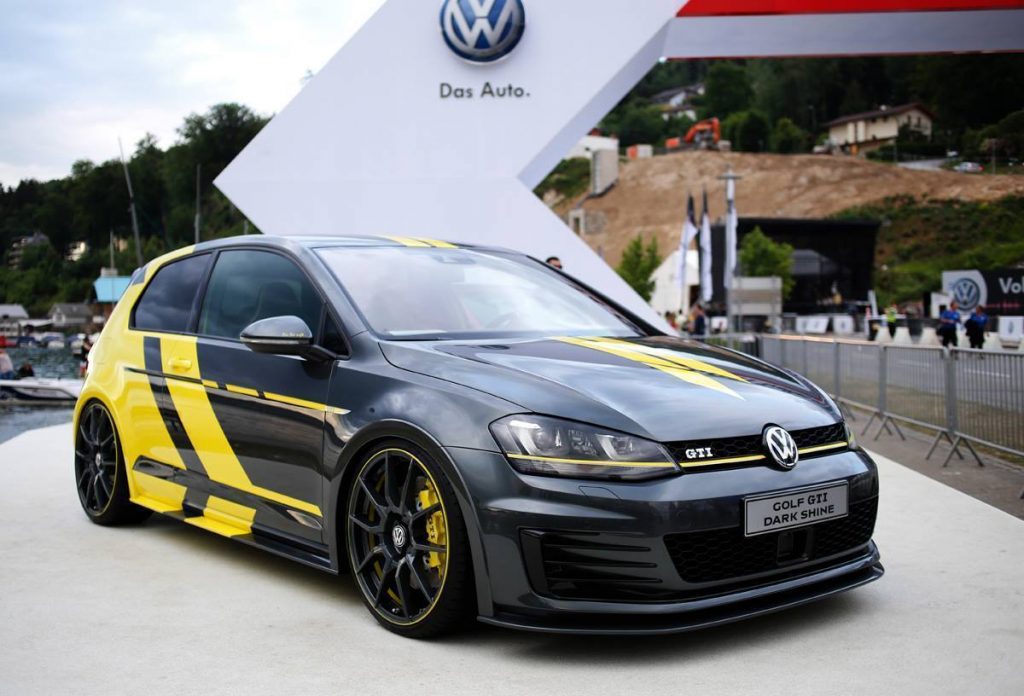 The fact that ATS has been so closely intertwined with the world of motorsport for so long means that it has the manufacturing capacity to match, including an industry leading forging plant at Fußgonheim. Said facility is tasked with the manufacture of both road and competition wheels, which means that those purchasing the Racelight really will be benefiting from some seriously nuanced construction practices. They're also fully TUV approved, made in Europe, and are even backed up by a 12-month warranty which can be extended to a full 5 years.
We're the UK's sole distributor for ATS wheels and are therefore well placed to offer advice and guidance on the former's extensive range of lightweight, motorsport inspired alloys, including the Racelight. Click through to learn more about Racelight.