Gone are the days when the average white van man on the road is driving just another standard, factory spec commercial vehicle. The market for customisation has seen a significant increase in demand for all sorts of modifications, in fact the possibilities are limitless – tinted windows, custom wraps, body kits and chrome fittings all turn a standard van into a workhorse with personality and individuality. One feature that just about every commercial vehicle owner is keen to upgrade is the stock steel or alloy wheels supplied with the vehicle. The addition of after market alloy wheels quickly transforms your bog standard van into a personal statement.
Over the past 12 months and tobogan hinchable more, we've seen a significant increase in commercial vehicle owners turning to Wolfrace Wheels to provide van rated after market alloy wheels with strong design, in a range of diameters, that are affordable and stylish.
What to look for in alloy wheels for your van
Without a doubt one of the first things owners look for is strong, individual design. Clearly aesthetics will play a part – they have to look good.
Aside from looks, one the most important factors to consider is van rating. Are your new wheels going to be up for the job? We work closely with the commercial vehicle manufacturers to understand maximum load requirements and our commercial range of wheels all exceed their 'worst case scenario' for a fully loaded vehicle. Each wheel in our commercial range carries a Van Rated logo so you can easily identify the load rating for your chosen design and diameter wheel.
Another factor is fitment. Can your new wheels be drilled to your existing wheel hub specification, or do they need adjustment? Additional drilling or adjustment can mean that the fit is less stable and this is key for ease and safety of your fitment. Selected wheels from our range are blank PCD – that means we can drill to your exact specifications.
Finally, you may want to consider whether the manufacturer you plan to buy from is a trusted brand. Wolfrace Wheels have been supplying alloy wheels to the car and commercial market since 1971. Many of our customers started with Wolfrace on their first cars and are now delighted that we supply the same trusted range and customer service to the commercial vehicle market.
Brand new to the 2018 Wolfrace Explorer range: The Dortmund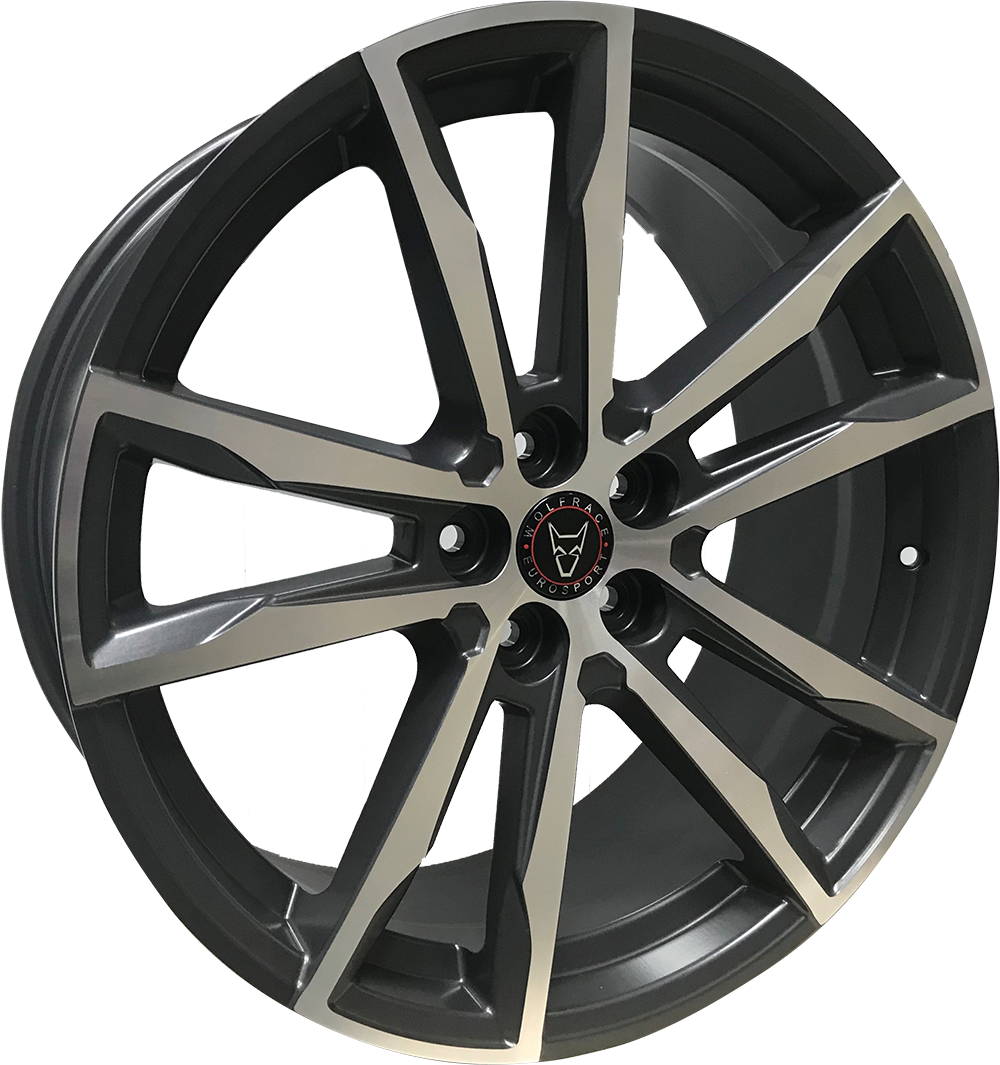 Launching in July, the Dortmund is the latest introduction to inflatable tent our commercial vehicle range. This brand new, 20" wheel design comes in Gunmetal/Polished, Black/Polished, Gloss Black and Silver/Polished.
Van rated with a load index of 885kg, the Dortmund is suitable for many fitments including commercial vehicles and light vans such as the VW Transporter T6 and Vauxhall Vivaro.
Dortmund follows on from our Assassin, Turismo, Genesis, Munich and FTR wheels in leading the way in commercial vehicle alloy wheel design. Its twin bladed, five spoke look is inspired by original equipment styling with the added bonus of high load indexing making it suitable for SUV and commercial vans. The Dortmund is available as a blank enabling it to be custom drilled to suit your vehicle specification. Currently available in 20" wheel size with further sizes being introduced during 2018, it will certainly be a popular choice for those that want to stand out.