Love the look of alloy rims, but wary of their ability to stand up to demanding British weather? Wolfrace Wheels have a range of innovative choices to ensure your brand-new alloy wheels fair well against the cold, snowy weather this autumn and winter.
During the colder months where your alloy wheels are more likely to be exposed to salt and slush, it's best to fit your motor with aluminium rims that feature simple designs – such as five spokes. That's because these features make them much easier to wash and conserve.
We've hand-picked a selection of Wolfrace Wheels that are durable and boast rock-solid construction – all perfect for the upcoming seasons. Each Wolfrace Wheel featured here also has a complete 5 Year Warranty, too!
Wolfrace Eurosport TP5 & TP6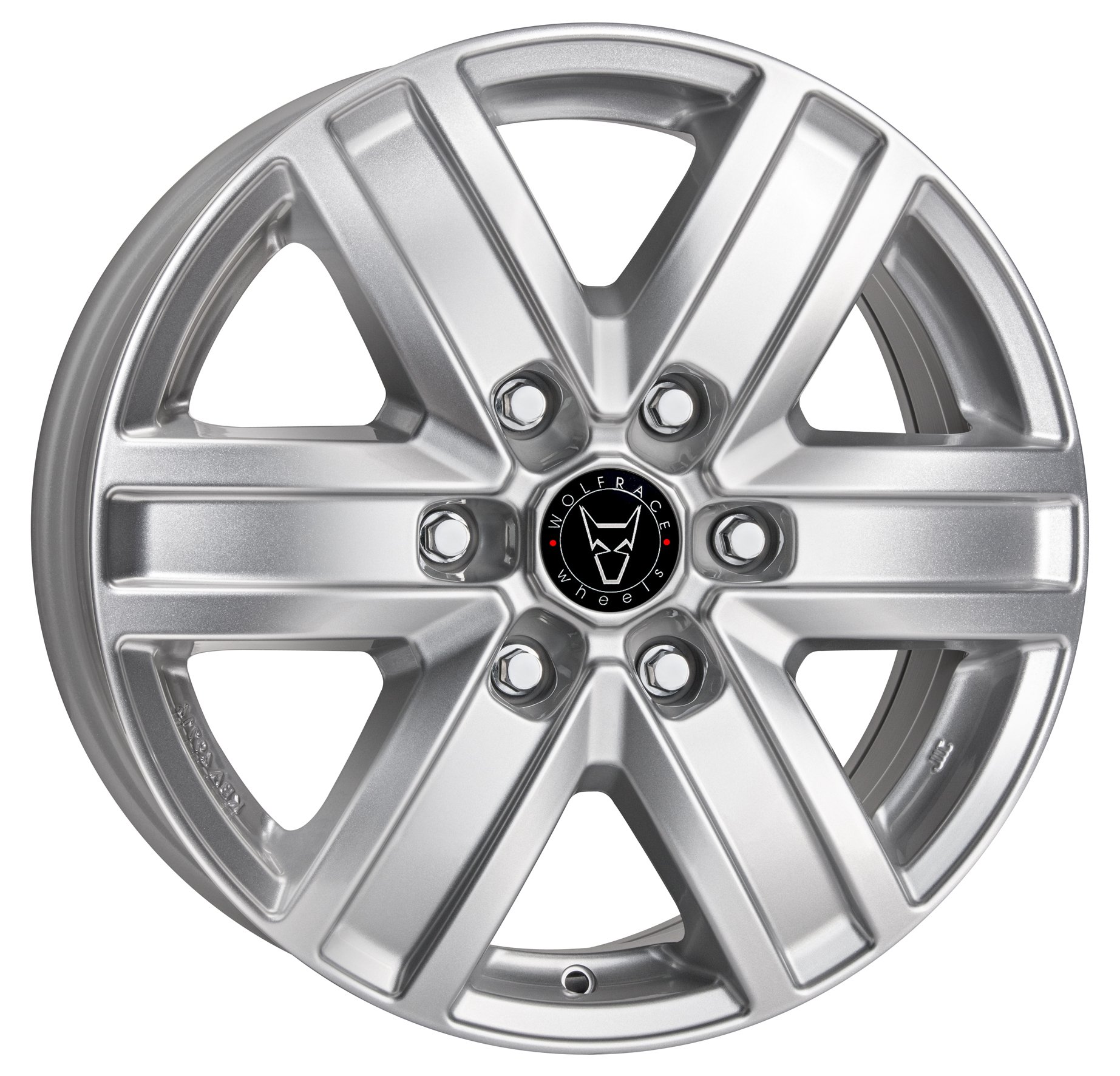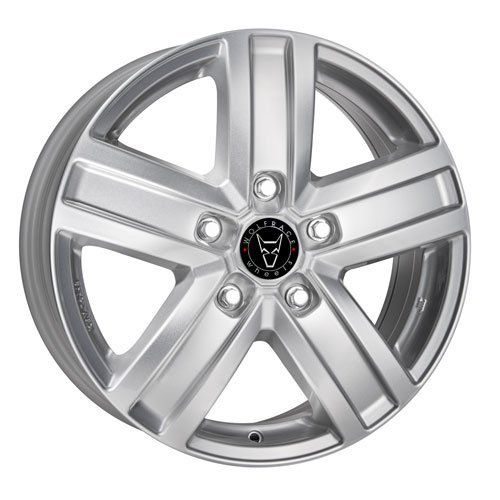 Wolfrace Wheels have quickly become the name you can trust for strong, weight-loaded alloys for commercial vehicles and these alloy wheels specifically designed for five and six stud commercial motors, named TP5 and TP6 respectively, are perfect options for the colder months.
Both the TP5 and TP6 have a TUV certification meaning that a sampling of the product has been strictly tested for safety as per the German Equipment and Product Safety Act.
The Wolfrace Eurosport TP5 and TP6 are each available in Gloss Black and Polar Silver.
Wolfrace Eurosport X10 & X10X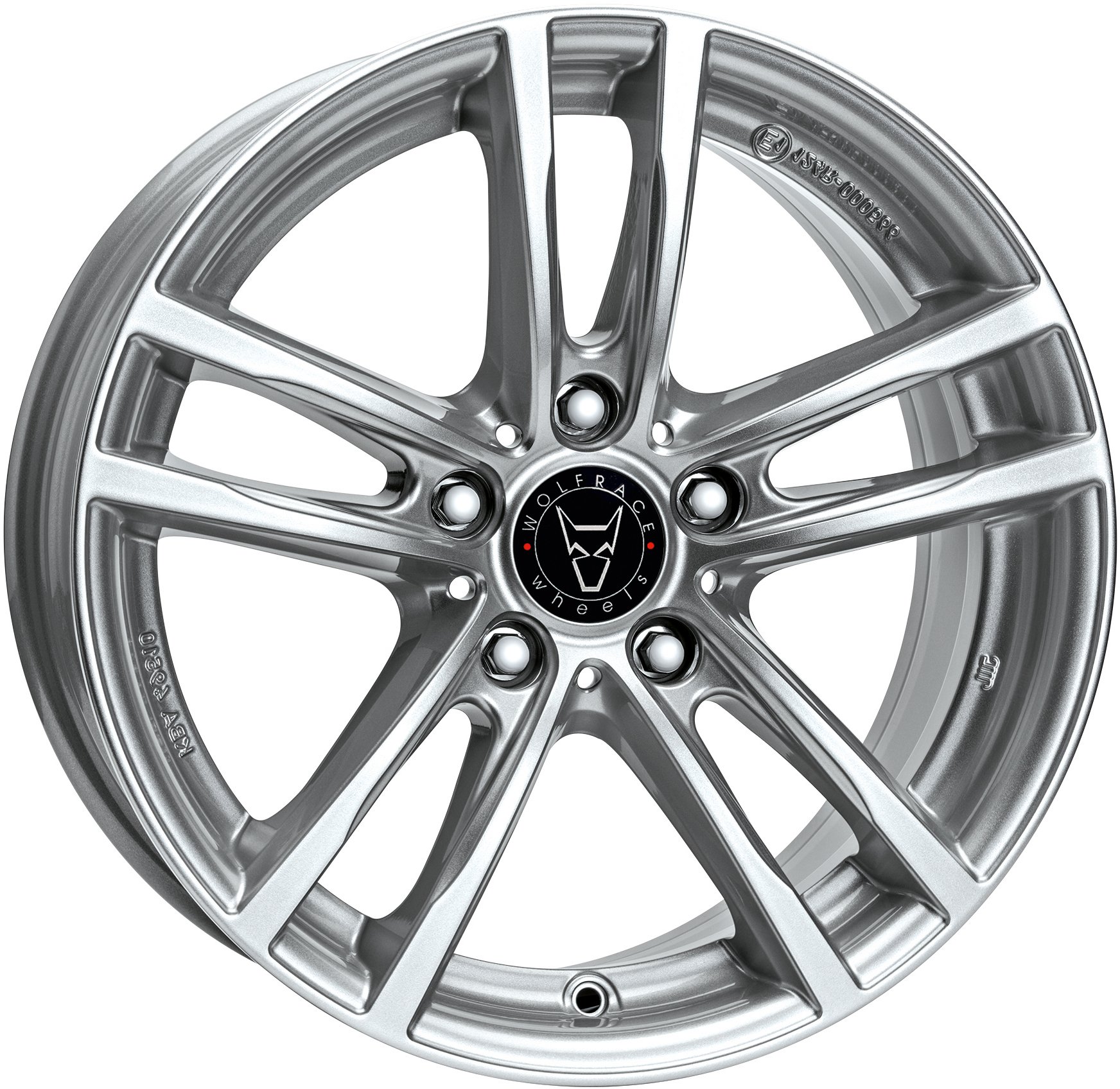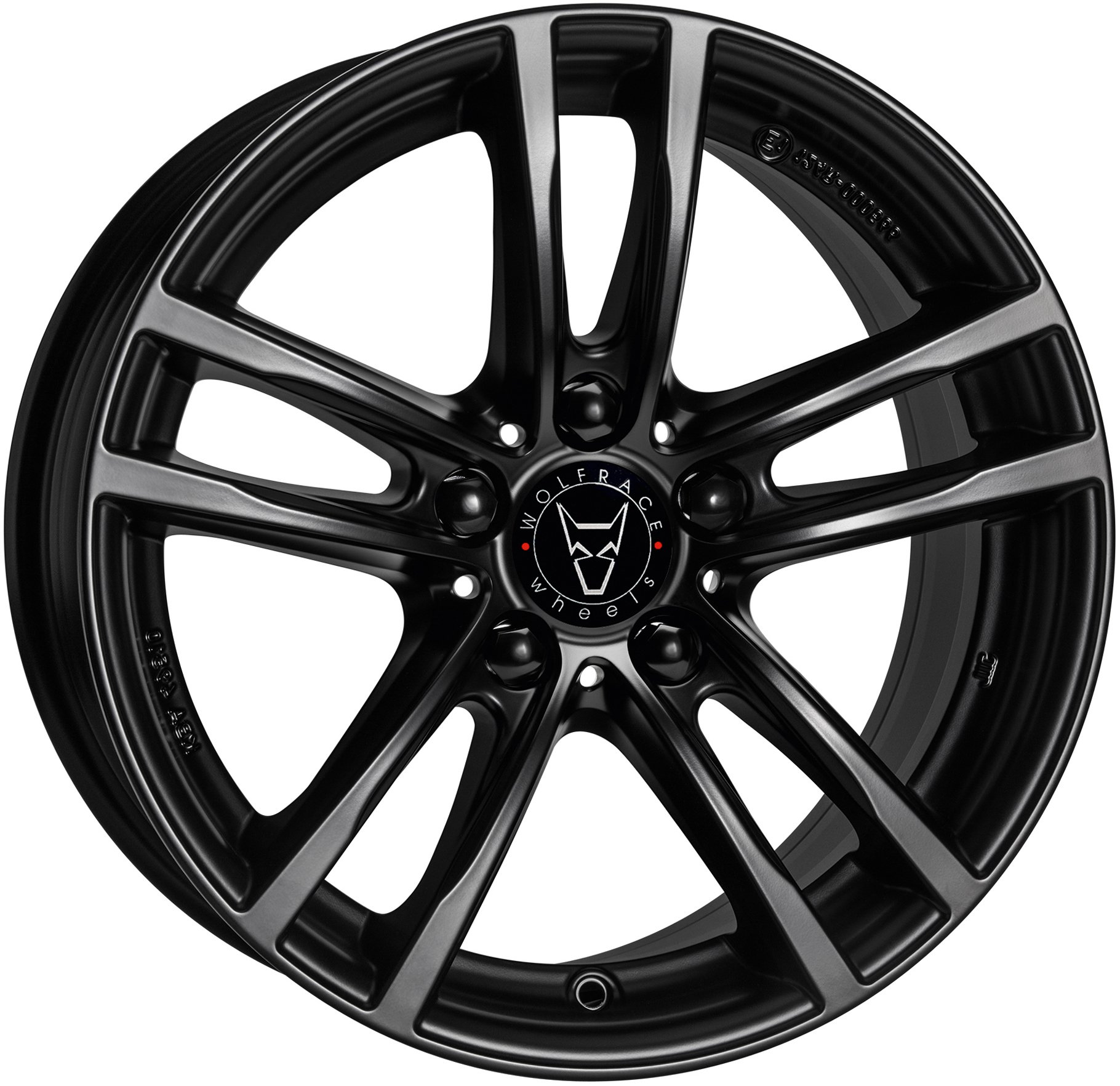 The simple, stylish design of the X10 proves especially popular during these colder months of the year. The Wolfrace Eurosport X10 is an O.E style wheel, made in Europe to exacting standards with up to 5 Years Warranty. As an O.E style wheel, the X10 allows you to feature your BMW, Mini, VW or Audi centre cap, instead of the Wolfrace Wheels option.
Just like it's little brother, the X10X includes all the same features but is for the SUV owner, allowing you more freedom when customising your motor.
Wolfrace Eurosport M10 & M10X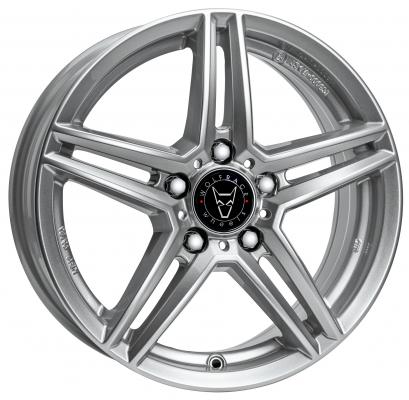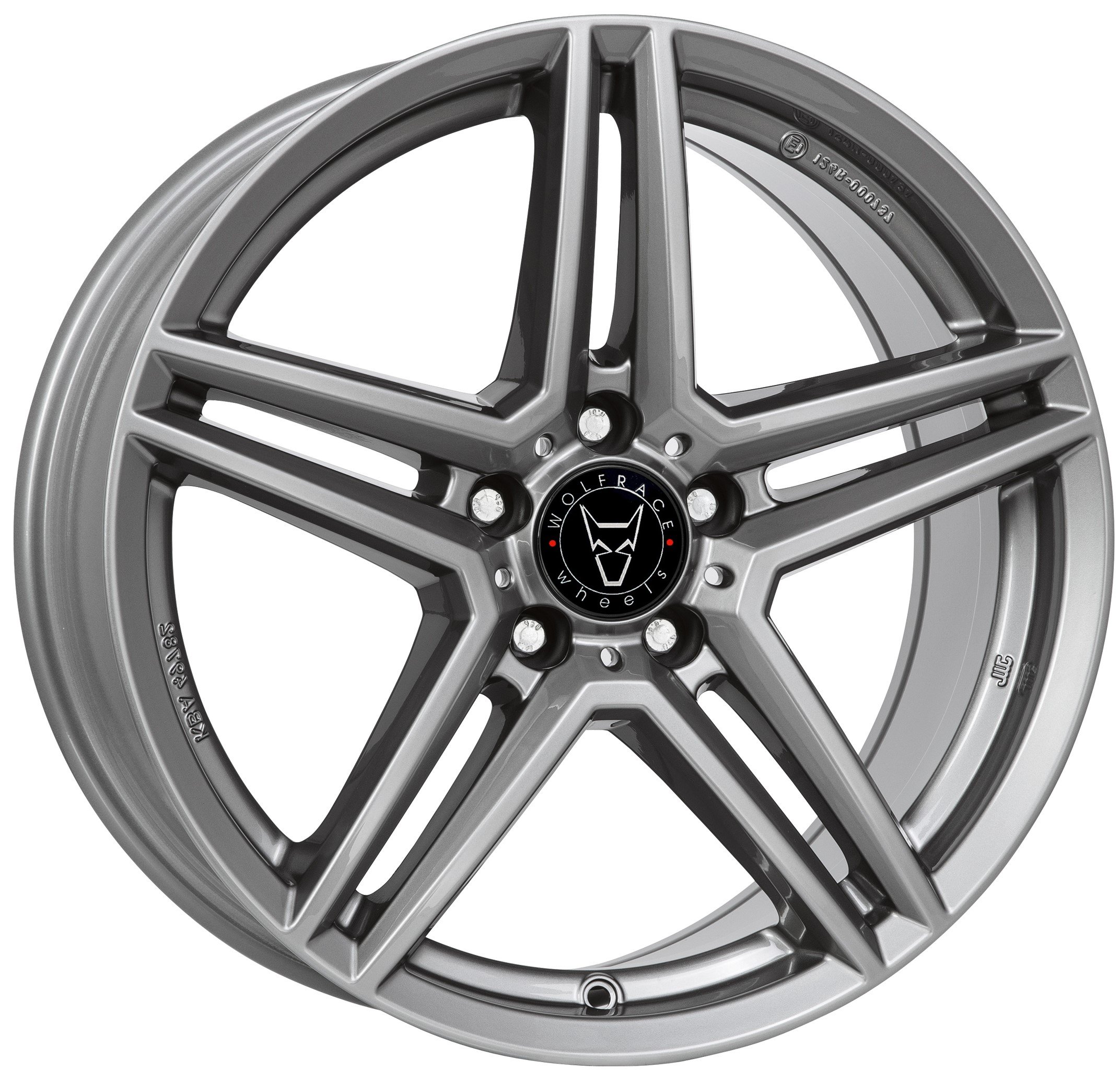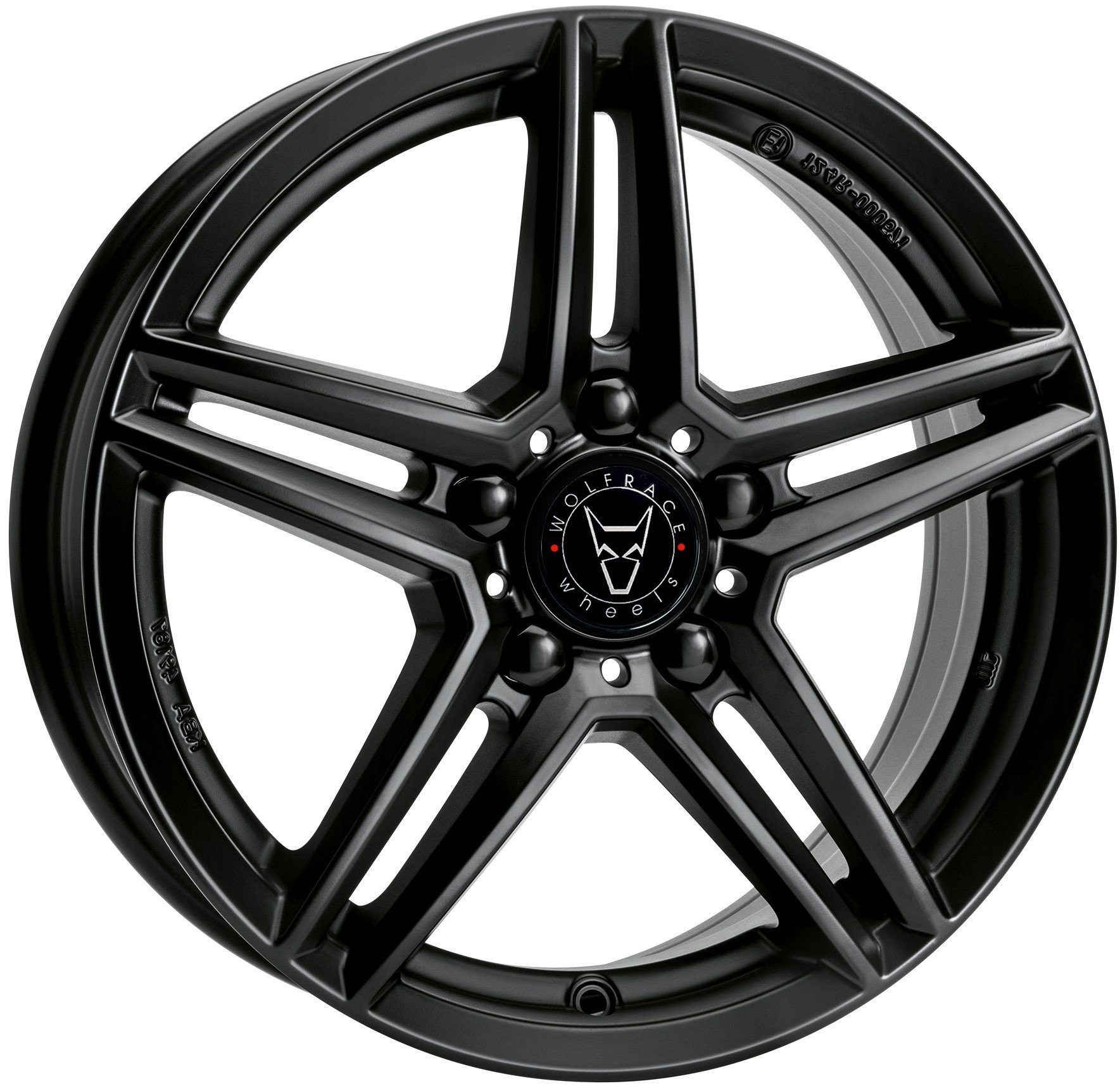 A sleeker version of the X10, the Wolfrace Eurosport M10 is also available in Gunmetal, Polar Silver and Racing Black. It's iconic and uncomplicated structure mean that it's super easy to keep in great condition through the winter months and beyond. 
The M10 is the best choice for those looking to fit this alloy wheel to a Mercedes or Volvo, whereas the SUV owner will fair better with the M10X.
Wolfrace Eurosport Lucca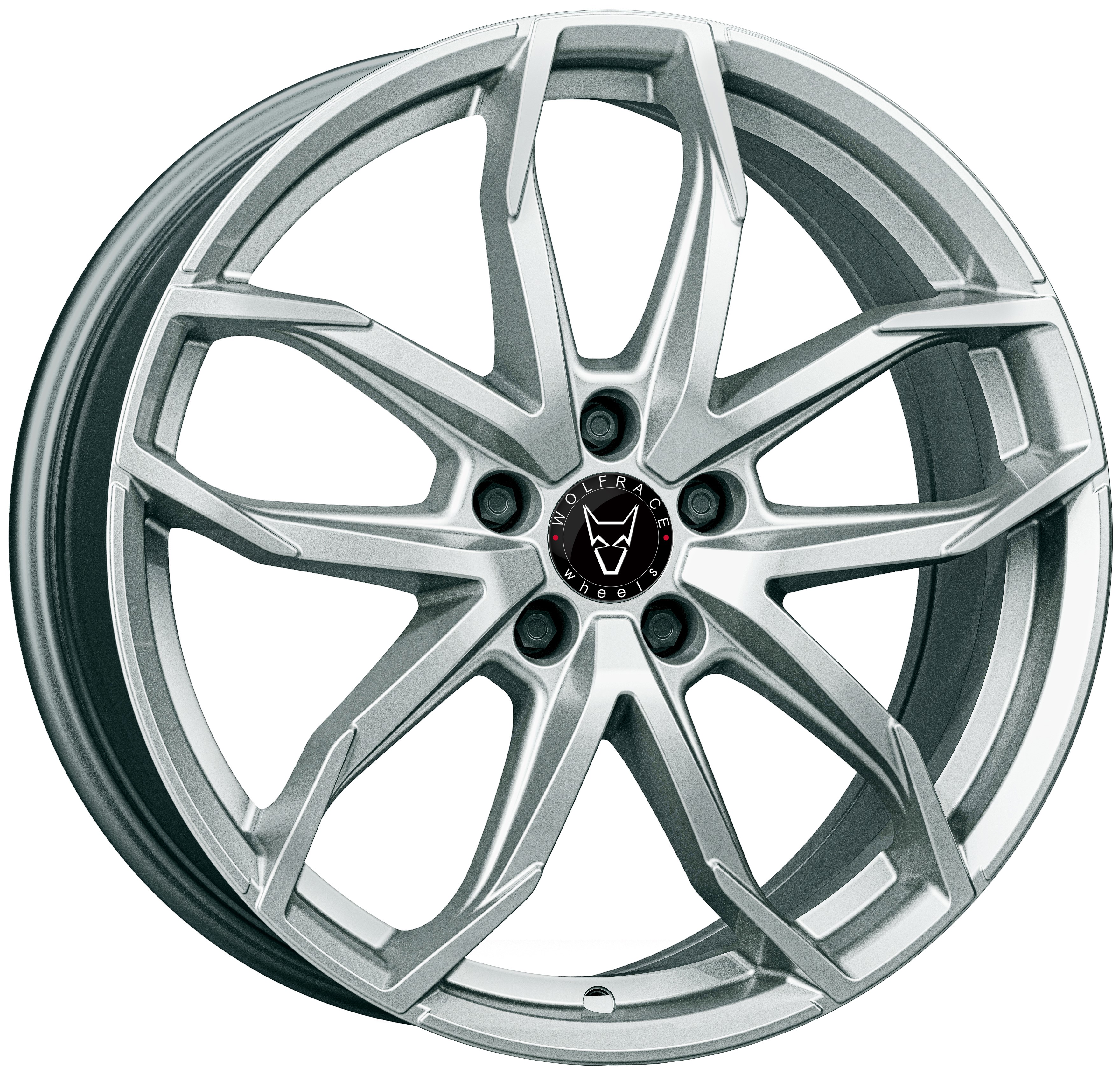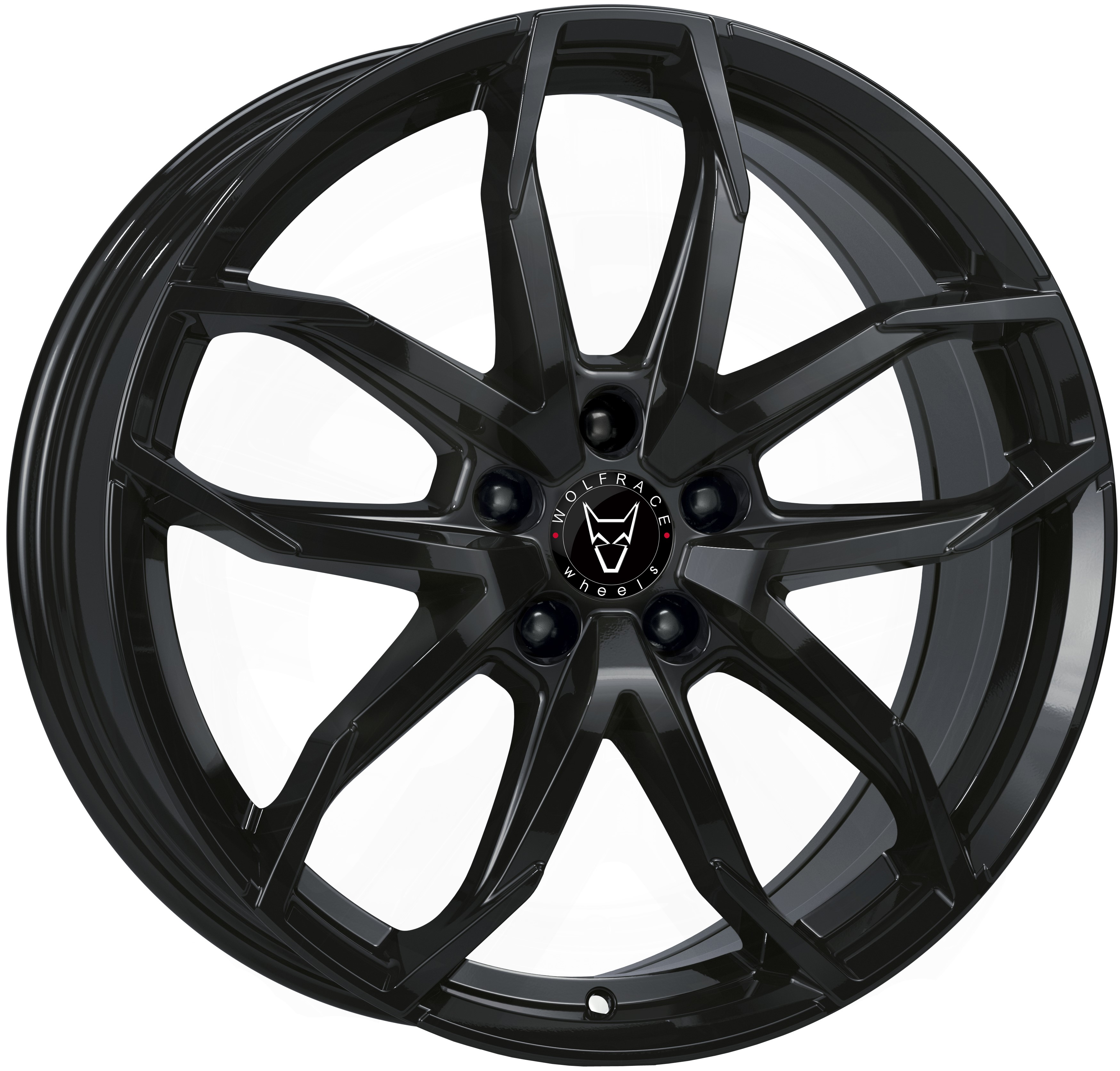 Transform the look of your vehicle with a stunning set of Lucca from Wolfrace Wheels. The Wolfrace Eurosport Lucca is a Y spoke, multi-spoke alloy wheel and is perfect for a number of motors. Available in Gloss Black and Polar Silver, it makes this TUV Approved alloy wheel a must-have for winter.
Wolfrace Eurosport Bavaro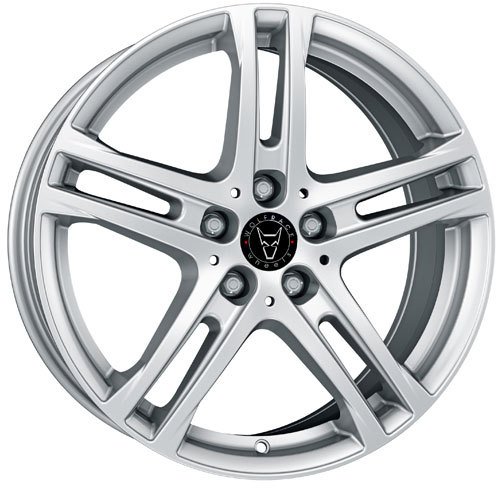 The split 5-spoke design of the Bavaro is available in Gloss Black and Polar Silver. They're easy to maintain through the particularly slush and salt filled months of Britain and also boast a 5 Year Warranty, too!
The Wolfrace Eurosport Bavaro is guaranteed to make a lasting impression on the look and style of your motor.
Wolfrace Eurosport Kodiak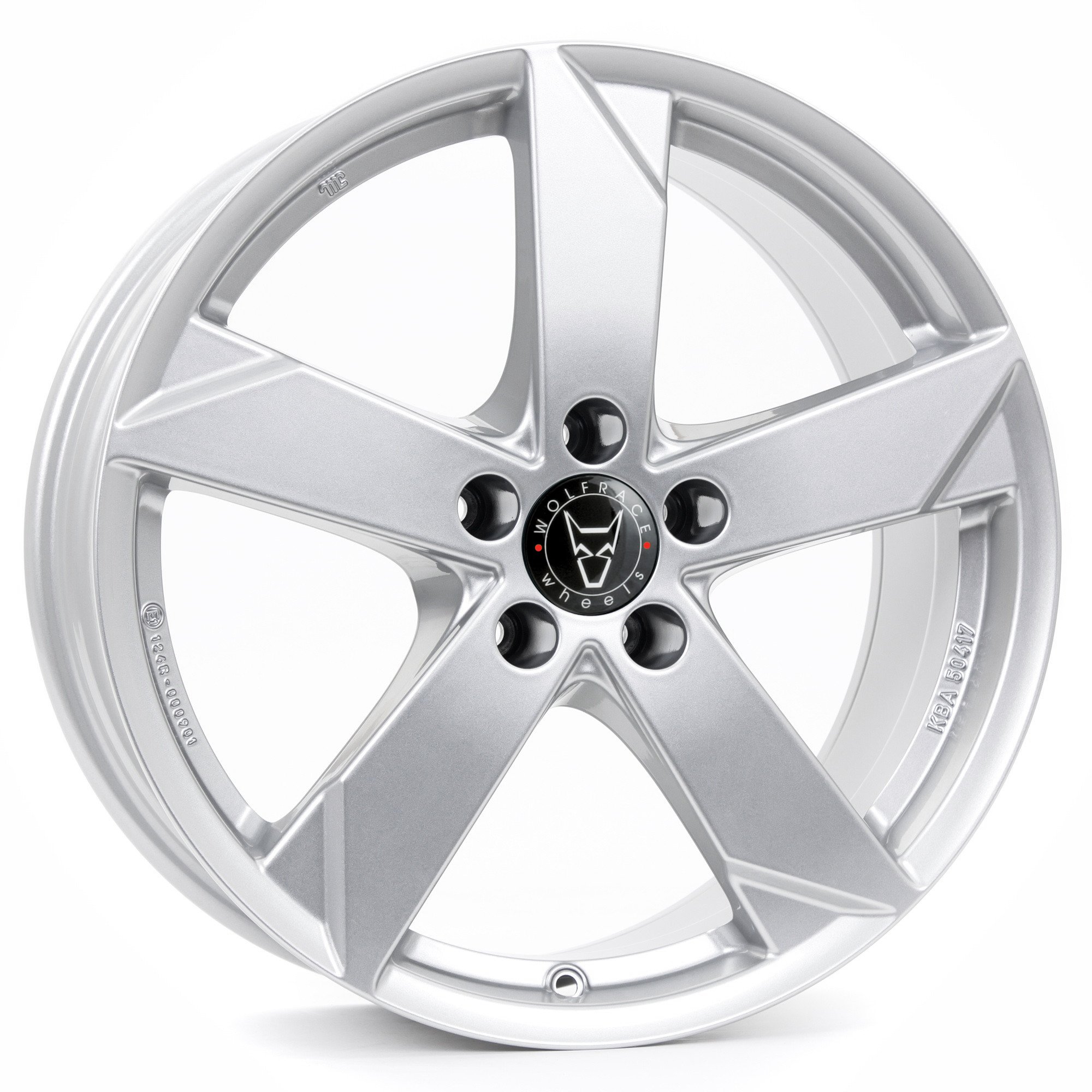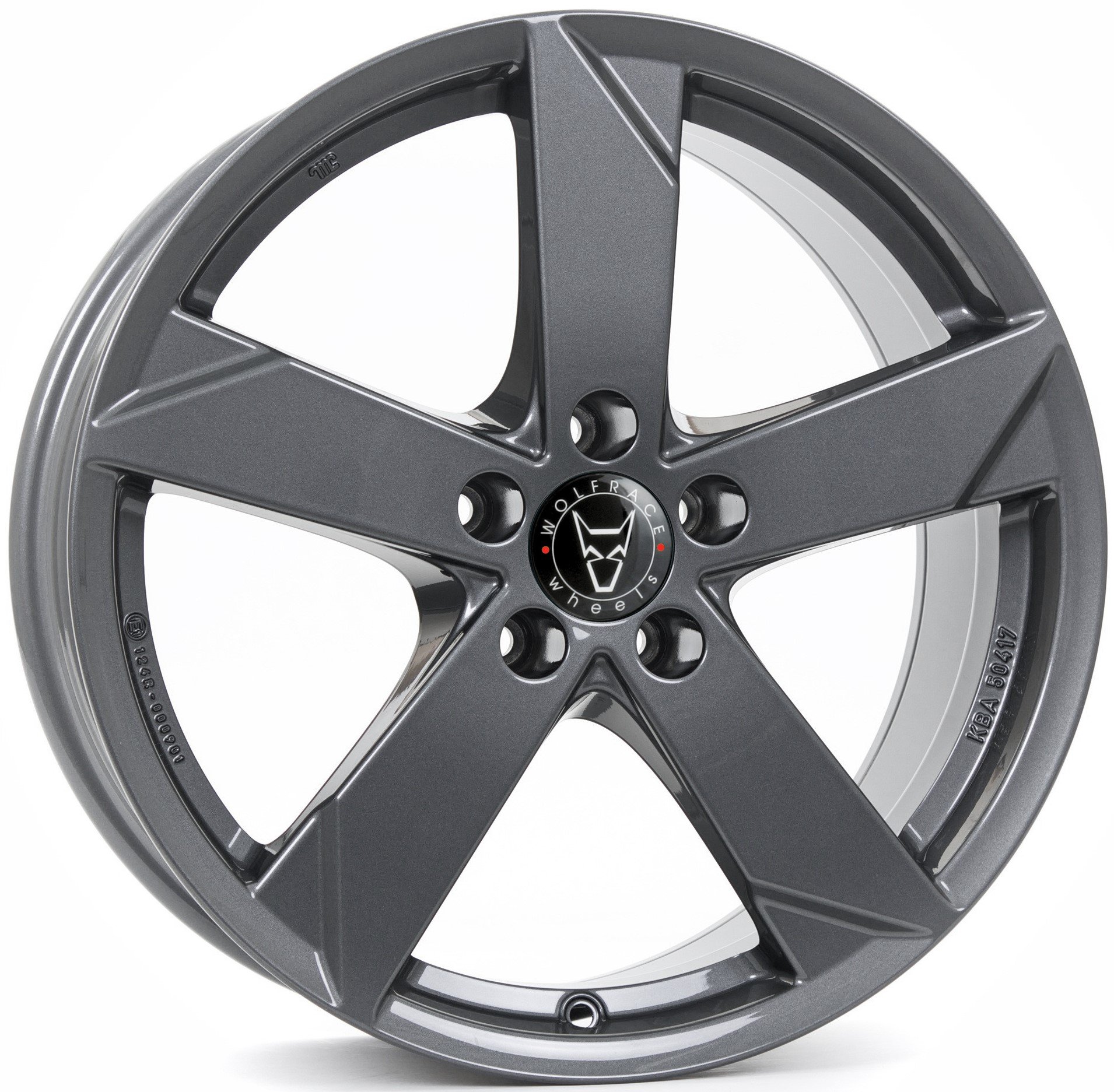 The Wolfrace Eurosport Kodiak is the perfect entry level winter wheel and our personal favourite choice for the colder months. Its sturdy build ensures that its fit for the job and due to its solid spoke design, it makes cleaning and protecting the alloy incredibly easy.
It's available in Polar Silver but also Gunmetal – something a little different! The Kodiak is also van-rated for the commercial vehicle, too.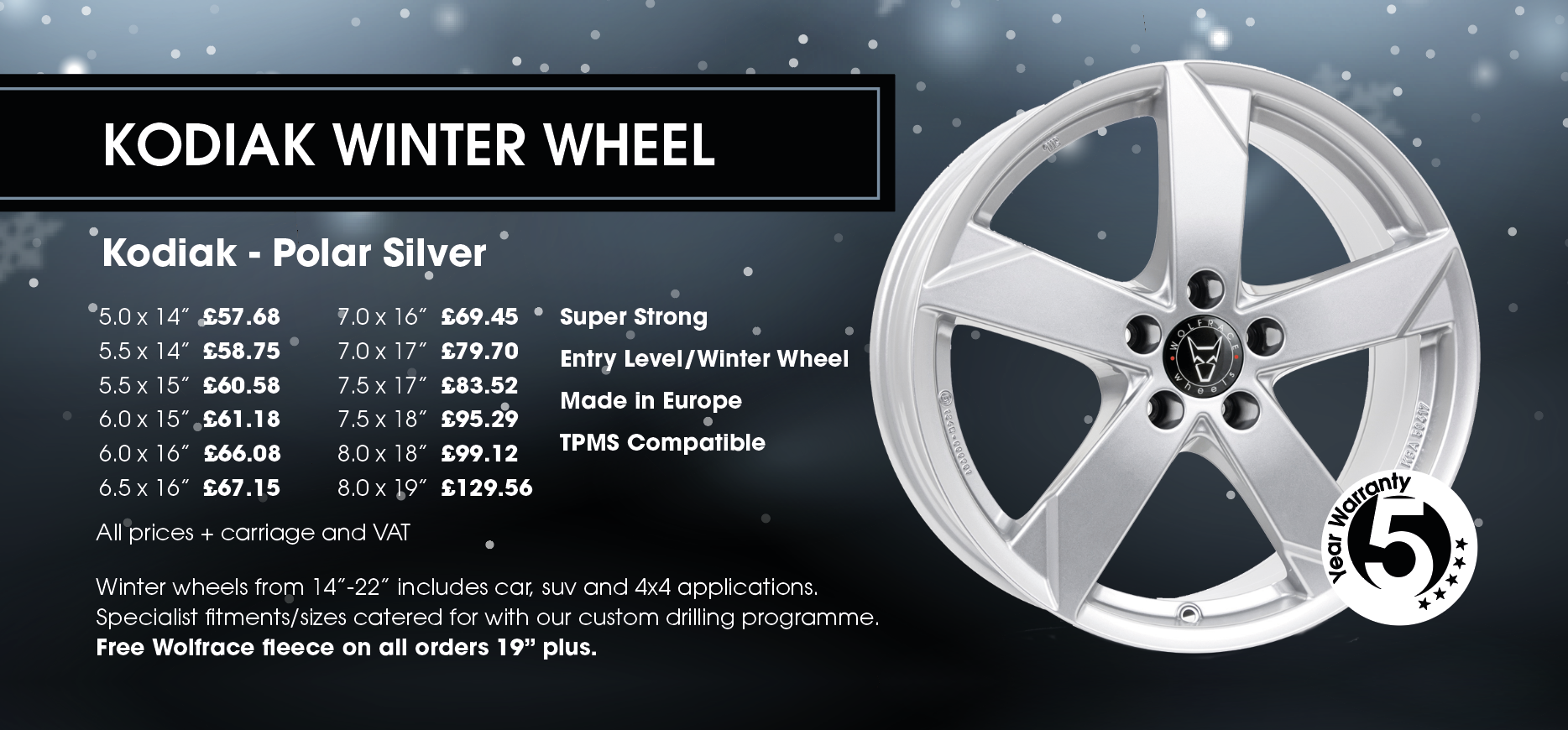 Other Features the Kodiak Polar Silver has to offer:
Super strong
Entry level winter wheel 
Made in Europe
Tyre Pressure Monitoring Systems (TPMS) compatible
Wolfrace Eurosport Davos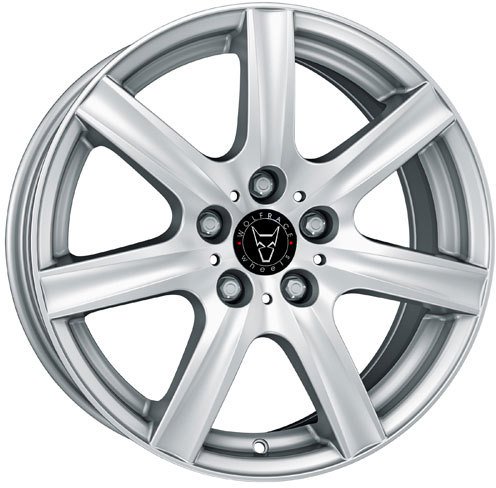 Moving away from the traditional 5-spoke design, the Wolfrace Eurosport Davos has 6 large, solid spokes, perfectly framed by a bolder rim. TUV Approved, the Davos is available exclusively in Polar Silver.
Wolfrace Eurosport Arktis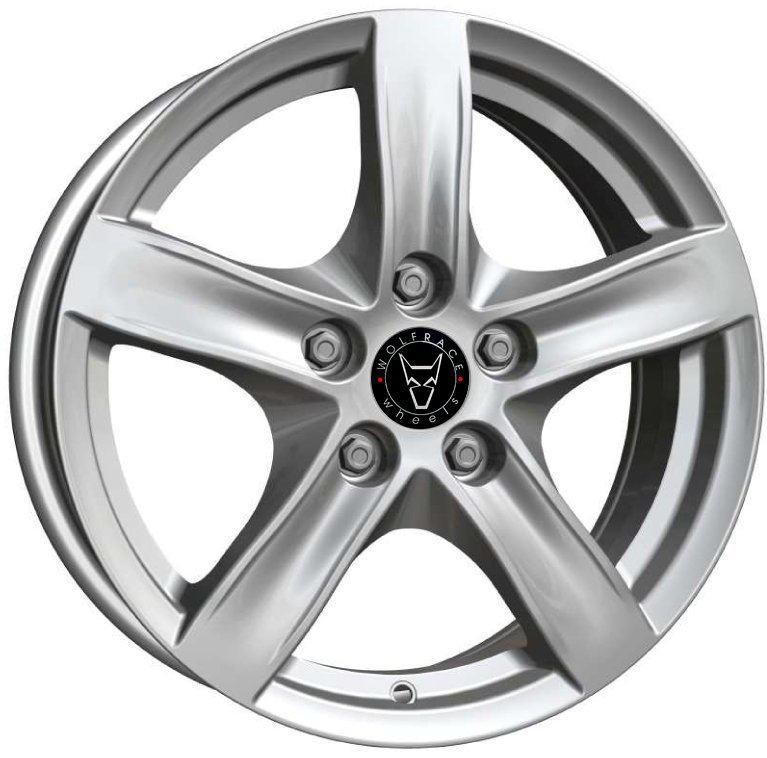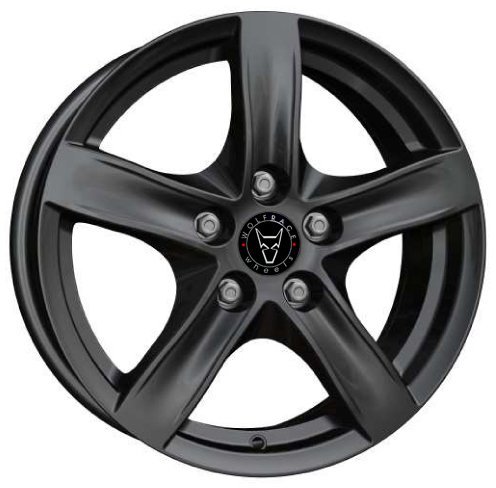 Available in all popular fitments, this O.E style wheel is available in Polar Silver and Gloss Black. As well as being a fitting choice for an alloy wheel to see you through winter, the Wolfrace Eurosport Arktis also boasts a TUV Approved rating.
Wolfrace Eurosport Milano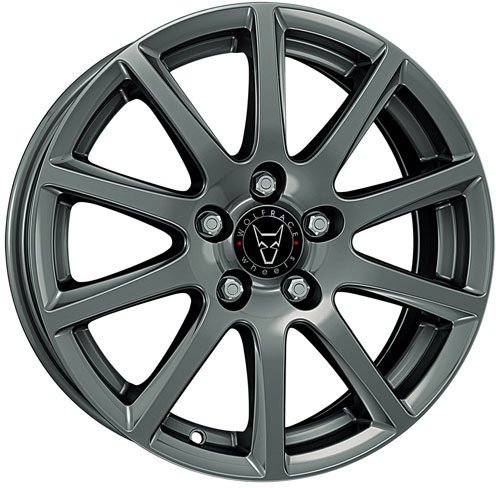 The Wolfrace Eurosport Milano is available exclusively in a premium finish of Titanium. With 10-spokes and a stunning colour, the Milano is truly a classy choice for your motor. To ensure complete peace of mind, the Milano is TUV Approved and also benefits from a 5 Year Warranty. 
Wolfrace Eurosport Kibo & KiboX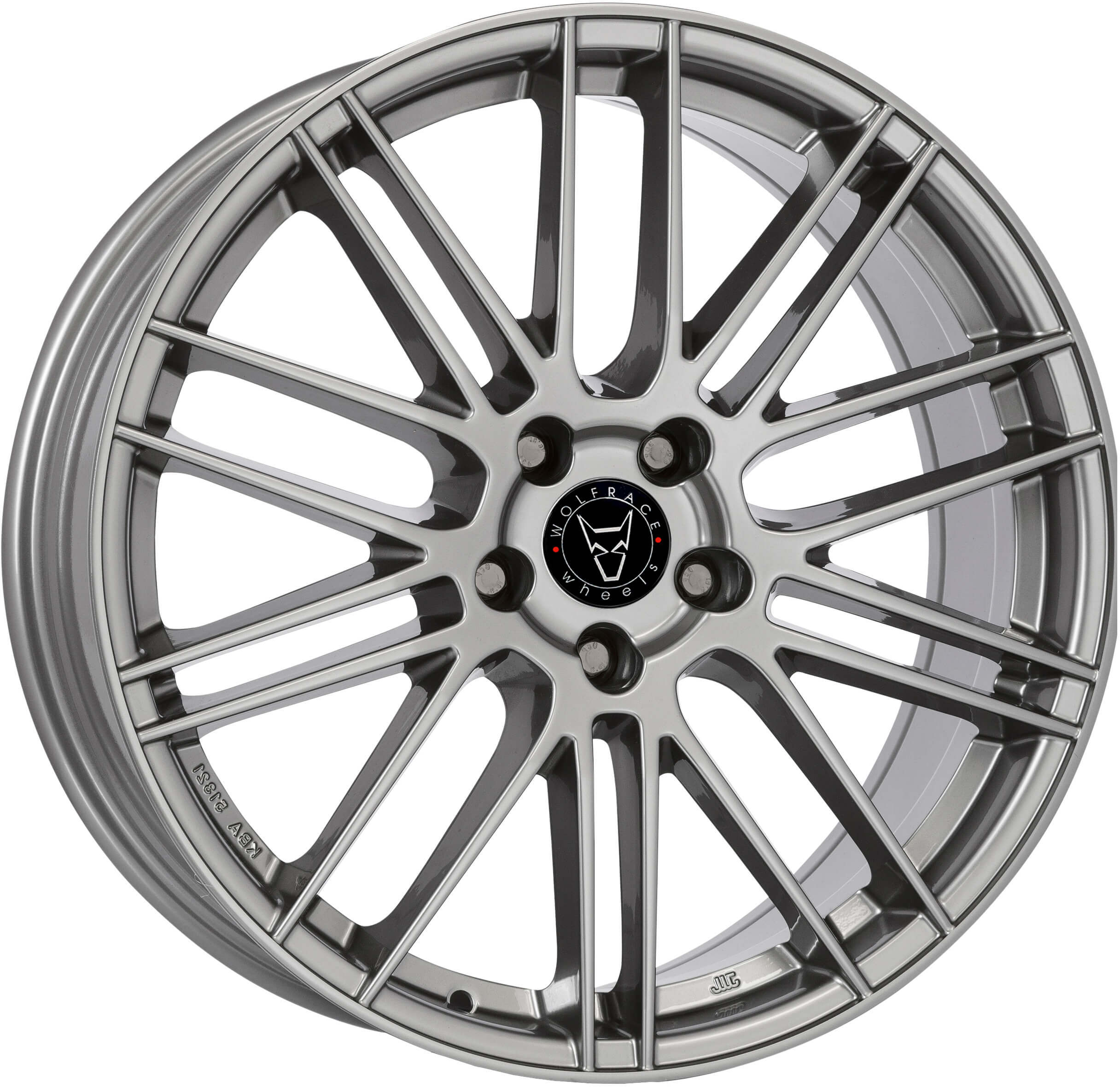 The Wolfrace Eurosport Kibo is an unapologetically aggressive looking bit of kit! The Kibo is iconic Wolfrace in the sense that it is very much a 'less is more' design, with an outwardly simple, multi-spoke appearance.
The Kibo is available in a sophisticated Gunmetal. As is the KiboX, that is exclusively available in 9.0×20 and 9.5×21 sizes.
Ready for winter? Don't delay, get your winter alloy wheels fitted before the cold weather rolls around. Talk to the Wolfrace Wheels customer services team on 01621 843770, or shop with confidence online, ouronline shop sells winter wheels and tyres through a bespoke winter tab.