This year we're celebrating 50 years of Wolfrace Wheels with the launch of five luxury alloy wheels that epitomise the Wolfrace brand, encompassing our first-class designs, high-quality finish and well-known style.
Created in 1971 with the launch of the Slot Mag alloy wheel, Wolfrace has been innovating ever since, with iconic wheels such as Assassins, Wolfsburg and Dortmund. Each of our specially designed wheels, from the early days of our classic alloy wheels to the sleek modern designs of today, are industry-leading and style-conscious, perfect for your car, van or 4×4.
In honour of our long legacy, the 71 range boasts a selection of five exciting new wheels, which have gone through vigorous testing to ensure they reach our incredibly high standards, and quality and design ideals. We only put our name on the very best.
There are five brand-new wheels available: Munich GTR, Urban Racer, Voodoo, Talon and Matrix. Each wheel oozing luxury, ready to be the stand out part of your vehicle, with these wheels best suited to luxury vehicle owners with a discerning taste for style and quality.
Munich GTR – Gloss Raven Black Polished, Gloss Raven Black, Urban Chrome Polished
Urban Racer – Gloss Raven Black Polished, Gloss Raven Black
Voodoo – Gloss Raven Black Polished, Gloss Raven Black
Talon – Gloss Raven Black Polished, Gloss Raven Black
Matrix – Gloss Raven Black Polished, Gloss Raven Black, Matt Raven Black, Titanium Polished
While you will be familiar with our renowned wheels named as part of our special 50th anniversary range, you'll see we've updated iconic designs as we pay homage to the wheels you've known and loved for 50 years. Our Voodoo wheels, which were iconic in the late 90s, and the Talon range which was released in 1994 are both featured, with a reinvented design. It goes to show just how well our wheels can stand the test of time – and how some things just never go out of fashion!
The 71 range is available in 18" to 22" and all available in a variety of fitments, sizes and colours, and to celebrate this milestone year, each wheel comes with an interchangeable forged alloy centre. The Wolfrace 71 program features a tailor-made cover cap system, each cap and wheel can be customized to suit your own personal style. Each colour combination featuring their own distinctive characteristics, providing a power expression of individual flair to the wheel and automobile. ­Personalise the Centre Locking Ring, Cap Base, Centre Cap Screws, Cap Insert and Forged Steel Rim in a choice of colour and finish to suit your style and taste.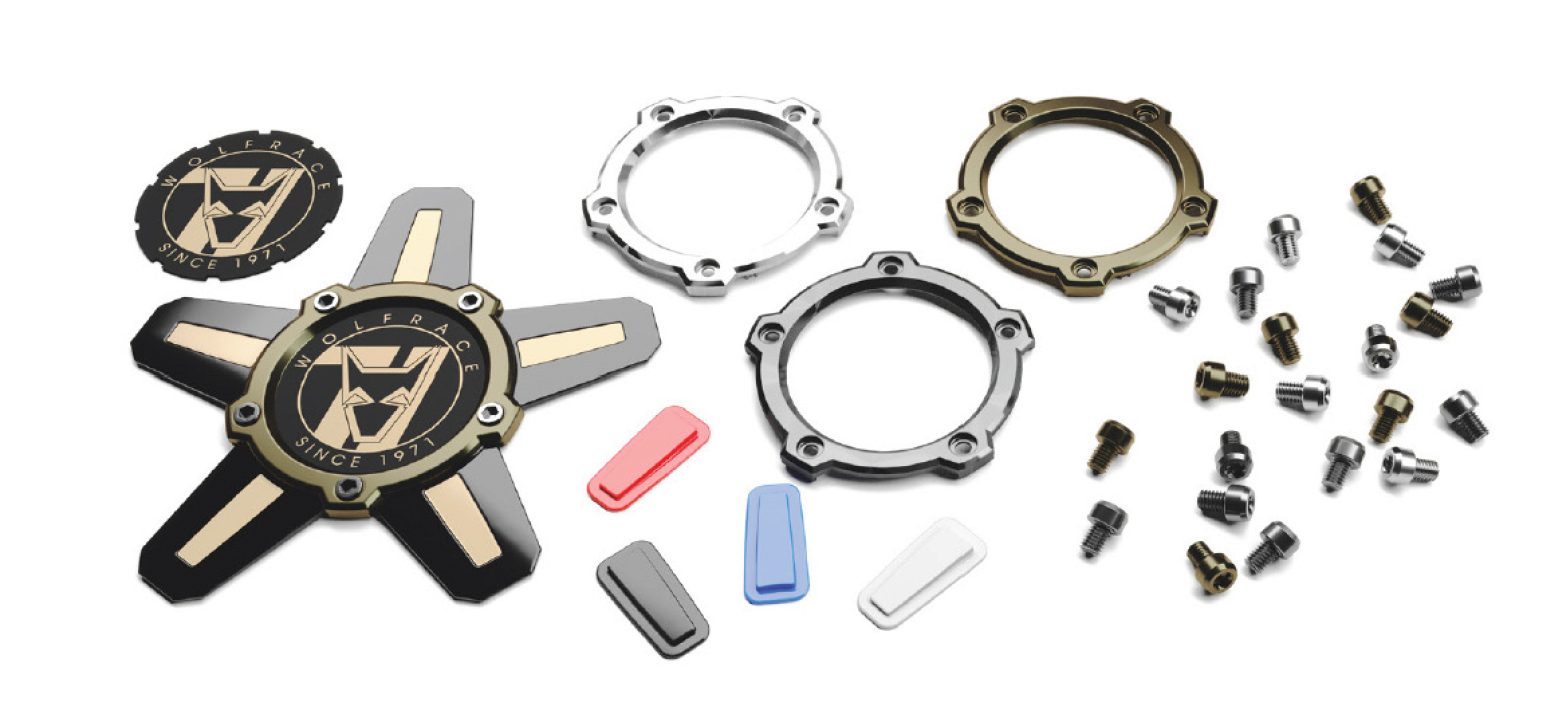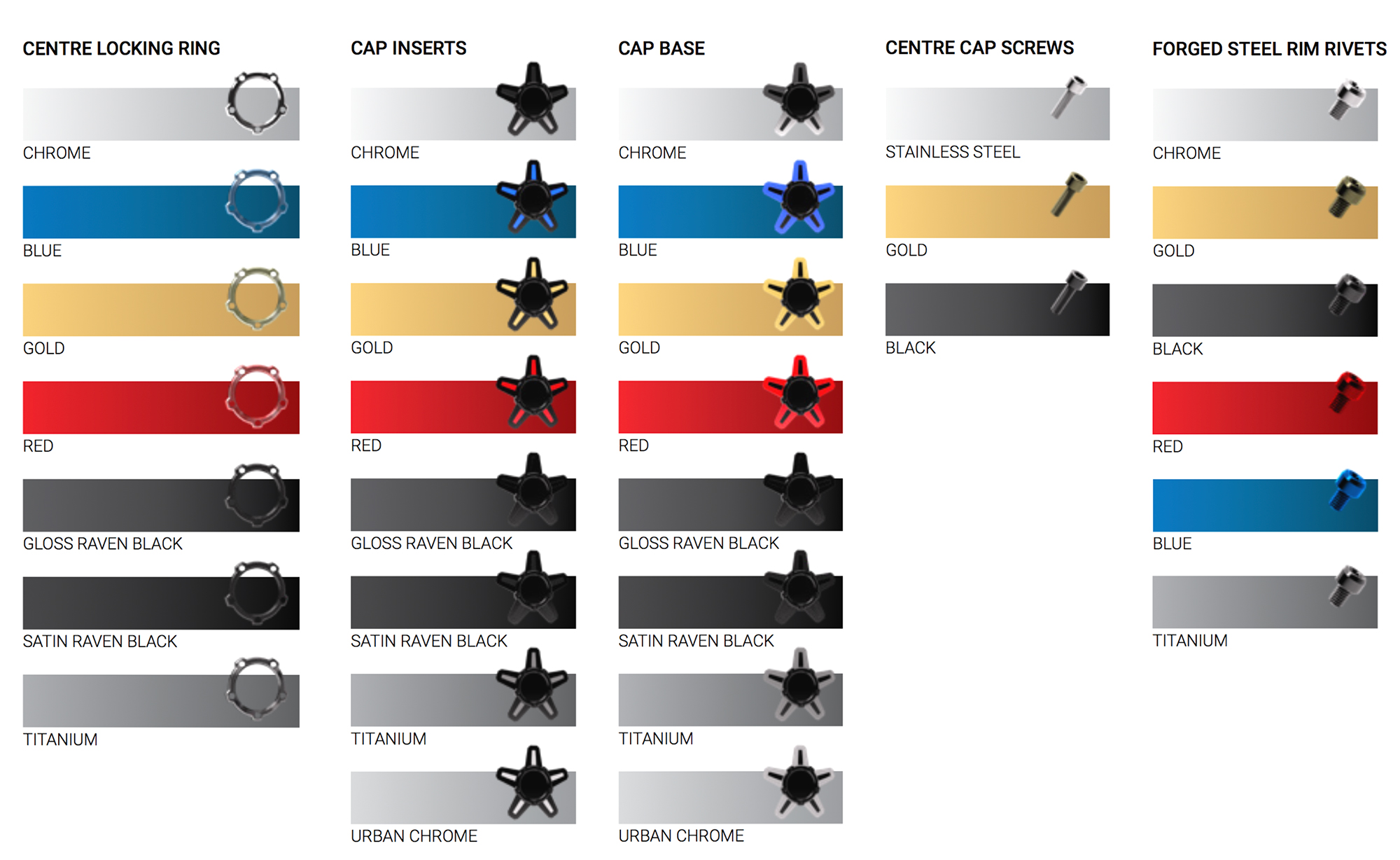 Throughout the year we will be giving away wheels to lucky winners across our social media with competitions being run bi-monthly, so keep an eye out for these exquisite wheels as we give you the chance to own your own set.
To enter our competition, head to our Facebook/Twitter/TikTok pages and answer the qualifying question. A winner will be selected at random from our followers who have provided the correct answer. You can also visit our competition page for the full terms and conditions, and see other competitions we're running.
If we've also piqued your interest, and you want to know more about our historic wheels, you can read all about the evolution of Wolfrace by click here.