So, what do you make of our new alloy wheel then? We've always been a firm keen to cater for as many different makes of car as possible, and we have just taken the wraps off a brand new design of alloy wheel – the imposing looking Stuttgart! Based around a classic five-spoke design, the Stuttgart can be ordered in a selection of finishes and can be had in almost any PCD needed, making it a superb choice for large German saloons and hatchbacks, American muscle cars, and anything with wheel arches large enough to accept its 8.5in width. Looking for a new set of wheels for your BMW, Audi, Mercedes or Range Rover? This could be just the ticket
Five-spoke alloy wheels have been around for generations and have never fallen out of favour, yet the Wolfrace Stuttgart takes things to another level by adding cut-outs, one on each of the spokes. These cut-outs serve a number of purposes, including reducing the overall weight of the wheel, aiding cooling in performance applications, and providing the Stuttgart with a unique appearance, one that enables it to stand apart from the massed ranks of more conventionally-styled alloys. Each cut-out boasts a channel running from its outer edge to the rim of the wheel itself, further marking it out as a unique offering. We can't help that this style would be the perfect set of alloys wheels for a BMW 5 series, or maybe even the latest Jaguar XF?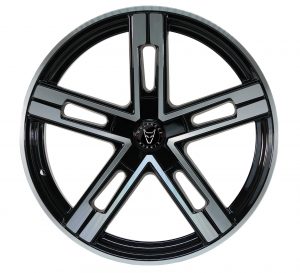 We have always prided ourselves on providing our customers a wide selection of finishes, and the Stuttgart is no exception. Would-be buyers can opt to have the Stuttgart in Gloss Black with a Polished face, Gloss Titanium with a Polished face, Gloss Black with a Polished undercut, or Silver with a Polished face. All 4 finishes have been selected for their ability to both add depth and road presence, further underscoring the Stuttgart's uniquely aggressive styling. If you go onto our wheel visualiser you can try it on all manner of great looking cars! As the perfect alloy wheel choice for larger Audi and Ford SUVS, they also look great.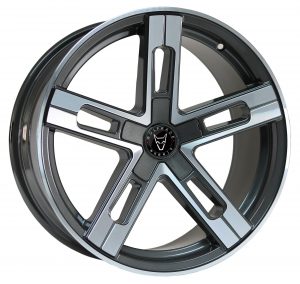 Keen to make the Stuttgart a viable option for as many individuals as possible, We have designed it to be blank, meaning that there's almost limitless scope for it to be drilled to suit any PCD required. This means that it doesn't matter whether the individual in question drives a Bentley, a BMW, a Ford or a Nissan, they'll be more than catered for by the new Stuttgart. PCDs aside, the Stuttgart comes in a choice of two different sizes; 8.5x18in or 8.5x20in, allowing it to fill the arches of even the largest of cars.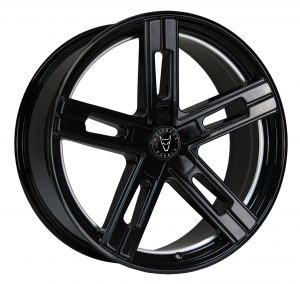 Weight loaded at between 885kg and 1050kg, the Wolfrace Stuttgart is also suitable for fitment to a selection of different commercial vehicles, including the Vauxhall Vivaro and the staggeringly popular VW T5/6. This reflects the growing trend for modified or otherwise aftermarket styled vans, another sector that Wolfrace is proud to support in a big way.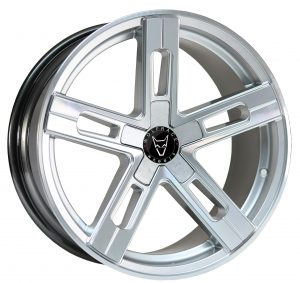 Quality, strength and style are par for the course when it comes to a Wolfrace product, but so too is value for money. Make no mistake, the Stuttgart is a truly high end wheel that's taken years to develop, yet one wheel, a massive 8.5×20in wheel at that, will set you back a mere £190.50.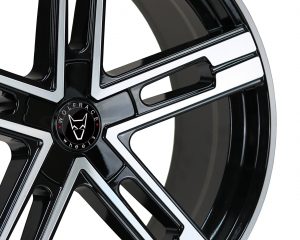 The Wolfrace Stuttgart will be available to order from the start of April and is expected to be a hugely popular fitment, partly thanks to its looks and the sheer number of finishes it can be had in, partly because it can be had in almost any PCD you care to mention.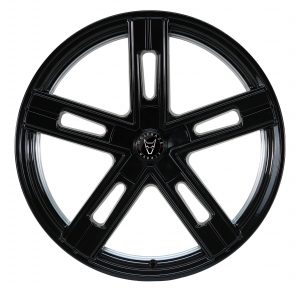 Price:
– 8.5x18in – £147 inc VAT
– 8.5x20in – £190.50 inc VAT