One aspect of our business which has always set Wolfrace apart is our willingness to cater to petrolhead of all types and tastes. This explains our commitment to van and commercial vehicle owners, and, increasingly, those that like their vehicles with four-wheel drive and a go-anywhere attitude. We've invested considerable time and resources into this rapidly expanded section of the automotive community in recent years.
This can be seen in our own demo vehicle, one based upon the all new Ford Ranger, Click through to check out the styling and wide-arch range from Wolfrace.
The Wolfrace Ford Ranger represents an increased presence within this exciting market. We've actually catered to it for a long time with our popular Explorer range, hence why we've opted to take a look at the 3 alloy wheels contained within greater detail. The Explorer range have been designed and developed with off-road vehicles (particularly Land Rovers) in mind, with their hefty size and aggressive offsets.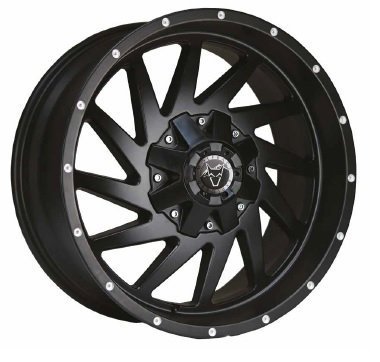 The Wildtrek alloy wheel
The Explorer range opens with the Wildtrek, an attractively styled design with more than a hint of the Wolfrace Eurosport Aero about it, our turbine style offering from the Eurosport range. It also boasts split-rim style rivets in silver running along both the lip and the face of the wheel, and these contrast stunningly with the satin black paint offered on all wheels within the Explorer line. An extreme dish is very much the order of the day when it comes to the likes of the Wildtrek, something made all the more apparent thanks to its aggressive offset. Lastly, the Wildtrek can be had in a selection of 3 different sizes, all on the large side; 9×20, 12×20 and, for those running our wide arch kits, a massive 14×20, large enough to pass as a half decent rental opportunity in central London.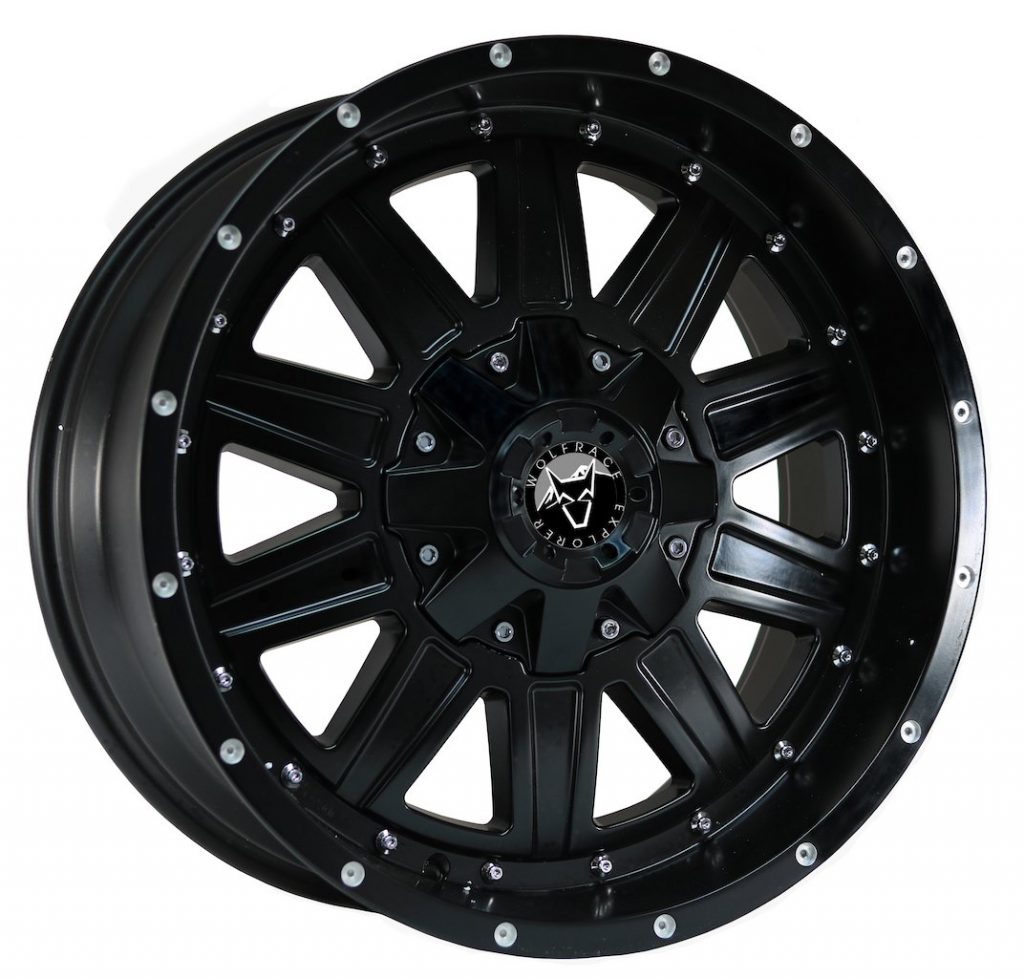 The Dakar alloy wheel
The Dakar, as the name suggests, has been devised as another go-anywhere offering for go-anywhere vehicles, so ideal if you've always fancied tackling some far-flung corners of deepest, darkest Africa…or even just the school run in mid-November! The Dakar is defined by its classic 10-spoke styling, an appearance which further underscores its suitably for off-road work – you won't find yourself forced to stop with stones wedged between your spokes. It is available in either 9x18in or 9x20in sizes.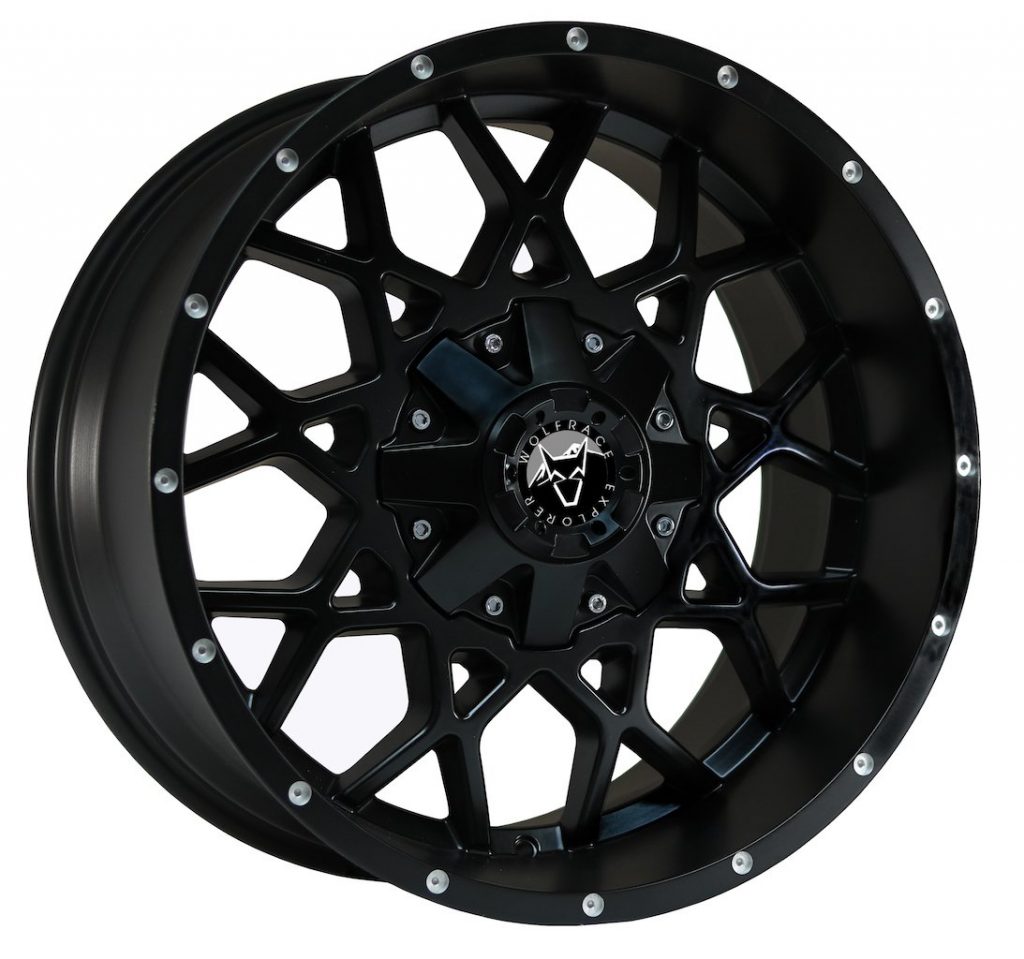 The Kalahari alloy wheel
The third and final wheel within the Wolfrace Explorer range is the Kalahari, probably the most striking looking of the three, yet one which is just as suitable for fitment to Land Rovers and other off-road machines. Only available in 10x20in flavour, the Kalahari sports cross-spoke/thatched styling, a trait which ensures it stands out from pretty much every other comparable wheel on the market.
Another significant aspect of the Explorer range is an inbuilt ability to accept custom fitment work via our much vaunted Custom Fitment Coverage service. This effectively allows buyers to customise their wheels to suit the specific demands of their car, ensuring a perfect fit right out of the box.