Campervans are big business in the UK, and it's easy to appreciate the appeal of these palaces on wheels… Once you've paid your initial investment, holidays become remarkably cheap!
If you're looking to embark on your own conversion project, you'll want to add more personality than the standard steel rims that your new van is bound to be manufactured with.
THE VOLKSWAGEN TRANSPORTER
The VW Camper is simply iconic, there's no other way to put it. Built for long journeys, adventure and to last, they've been effortlessly cool since the original became the mascot for the summer surf scene. Although the modern Volkswagen T6 is generations from its founding Fathers, it's not too far removed in style from its ancestors – it's even possible to buy your Transporter van in two-tone colour schemes!
VW's are an incredibly popular vehicle for camper conversions. At Wolfrace Wheels we have uniquely designed and manufactured the highest quality alloy wheels specifically engineered for the Volkswagen Transporter range. We understand that the standard rims on your vehicle isn't doing anything for its aesthetics and have just the answer…
INTRODUCING WOLFHART
The Wolfhart range from Wolfrace Wheels feature a range of cast wheels that are specifically made for the VW Transporter range. This unique range of alloy wheels will always turn heads, and have a load index to exceed the current and future requirements of the ever-versatile range of vehicles from Volkswagen.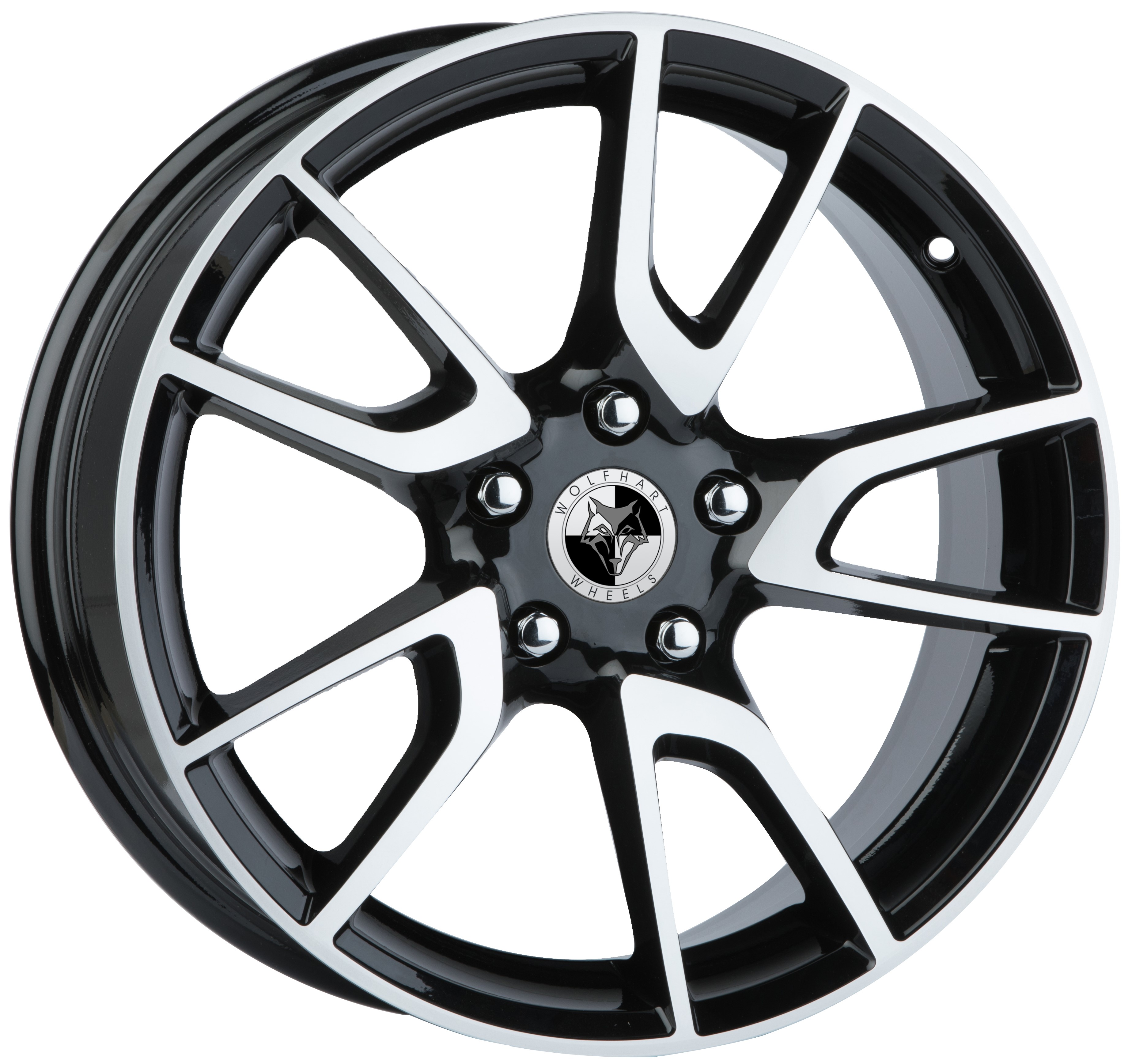 The Nova is the newest design in the Wolfhart range, exclusive for your Volkswagen.
With its stunning twin five-spoke wheels, the Nova features a directional style turbine appearance that lends a sense of motion to the wheel even when your vehicle is stationary. The Gloss Black / Polished finish is as stunning as ever, too!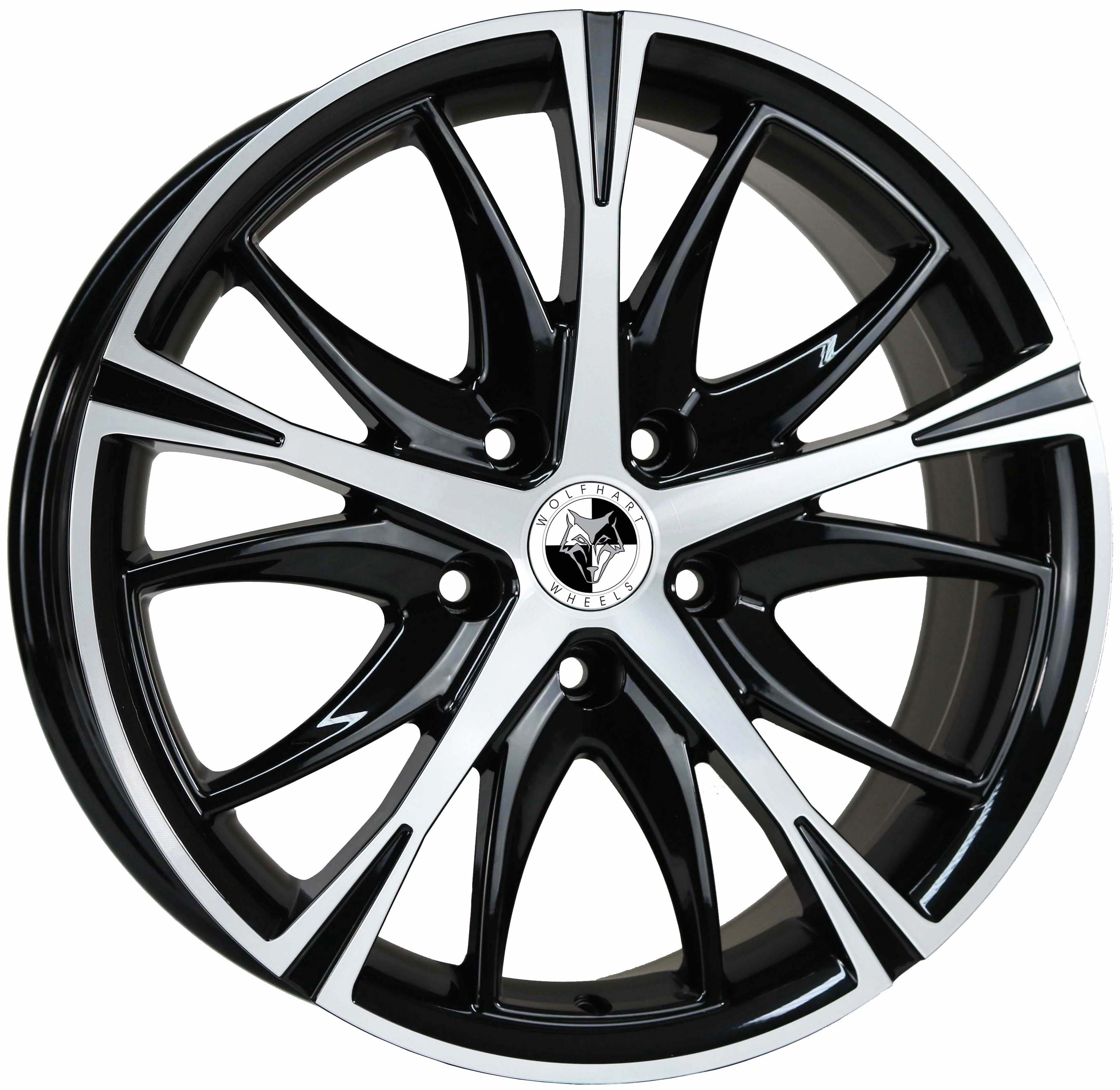 Wolfhart California is a stylish alloy wheels that's guaranteed to improve the appearance of your Volkswagen Transporter.
Its incredibly unique design finished in brilliant Gloss Black / Polished provides an eye-catching appearance to any high-specification VW.
The Wolfhart Origin Gloss Black / Polished is the perfect alloy wheel to truly lift the looks of your Volkswagen Transporter.
It's distinctive 'star' design is unmatched if you're looking for something truly different. This assertive and eye-catching double five-spoke alloy wheel is a popular choice for those building their custom VW Transporter.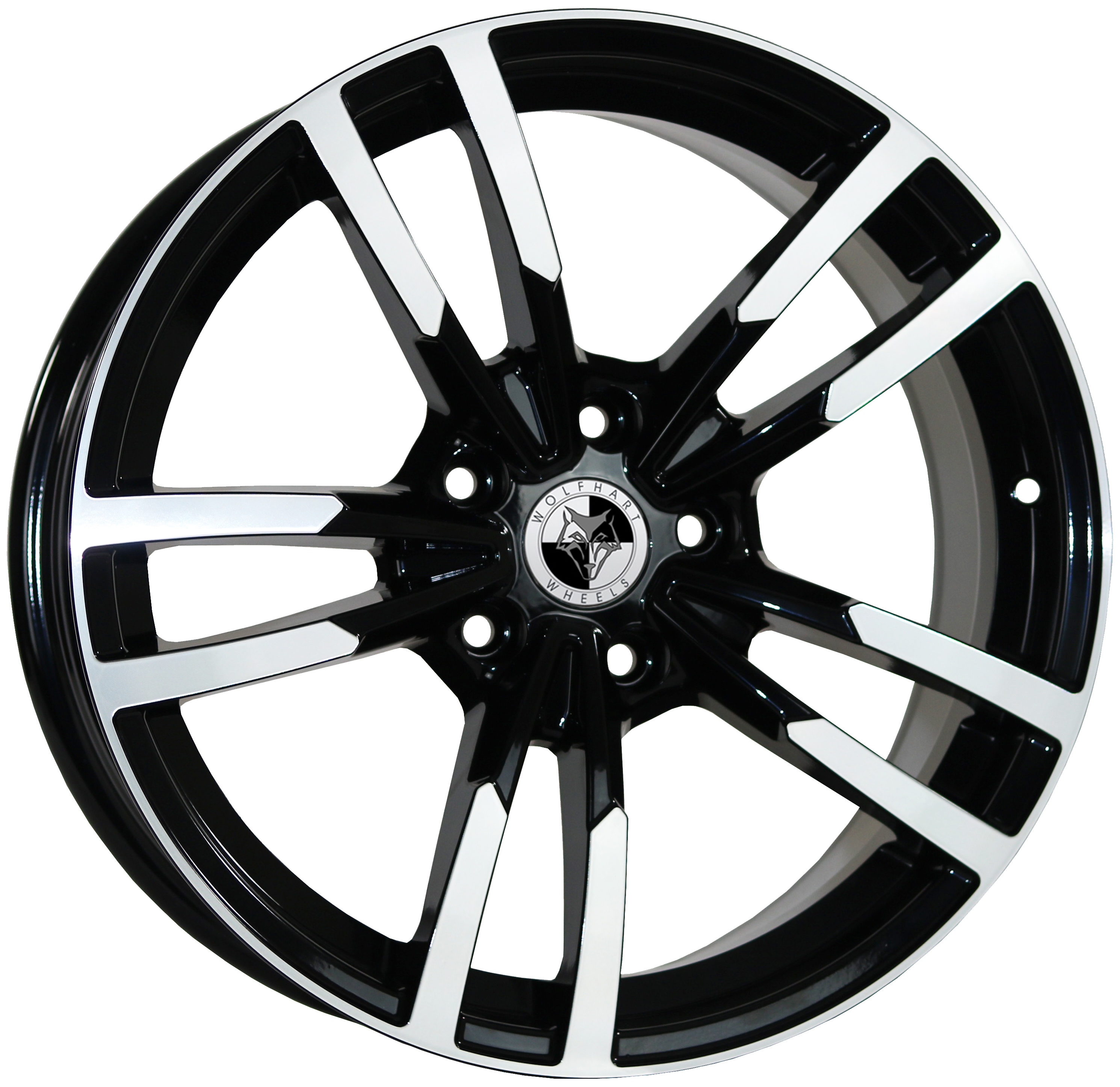 The Wolfhart Primus is finished in Gloss Black / Polished, and makes use of the two tones by highlighting the edge of the spokes – which looks fantastic when rolling!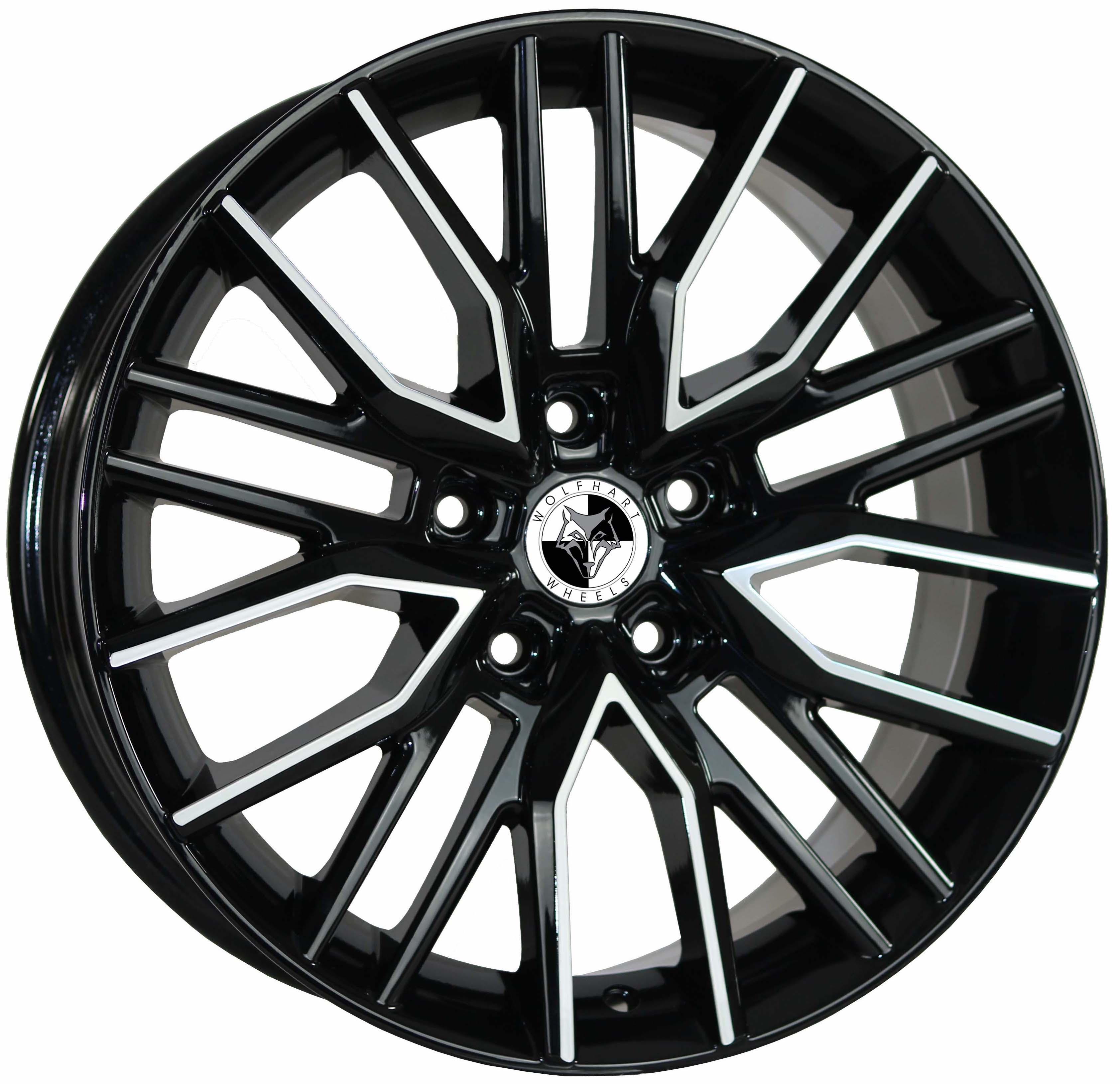 The Wolfhart Vortex is an intricate, contemporary twist on a classic alloy wheel design. The Gloss Black / Polished feature provides a perfect finish to this exceptionally visually appealing alloy wheel.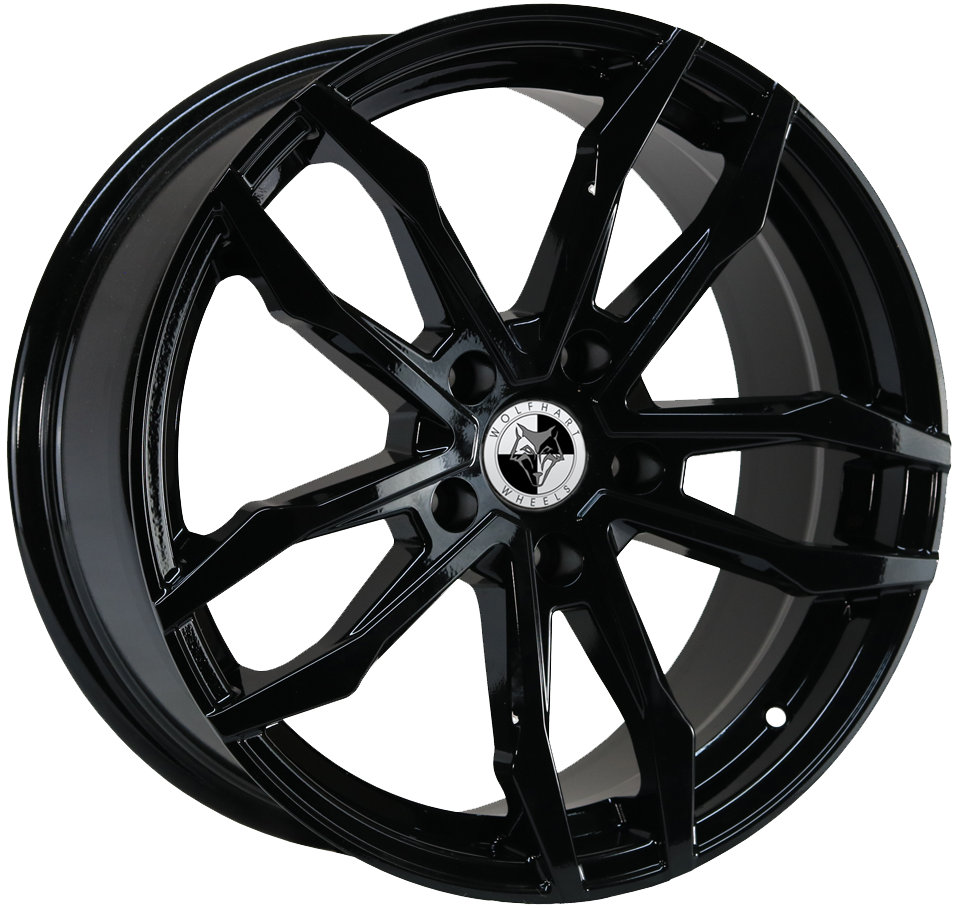 The VT5 is a stunning twin five-spoke alloy wheel that is the only wheel within the Wolfhart range that is available in Gloss Black, as well as Gloss Black / Polished.
If you're looking to make a statement with dark, gloss alloy wheels, the VT5 is the choice for you
The Wolfhart range by Wolfrace Wheels is a direct fit for your Volkswagen Transporter that provides tough construction and simply stunning spoke-design to add the final elements to your VW project.
If you have a specific question about the Wolfhart range or would like to order yours, please contact the team on 0845 330 9896.